Collaborations between two or more amazing artists or curators usually produce extraordinary pieces of work. There are several types of collaborations and partnerships between artists or between artists and curators and they may include a joint work on a single piece of art or productive conversations and exchange of views. Famous American artist Mear One has collaborated with the late great Southern California master printer, Pat Merrill. The series of Mear One Monotypes will be shown at C.A.V.E. Gallery, all of them created over a seven year period between 2003 and 2009 with late Merrill.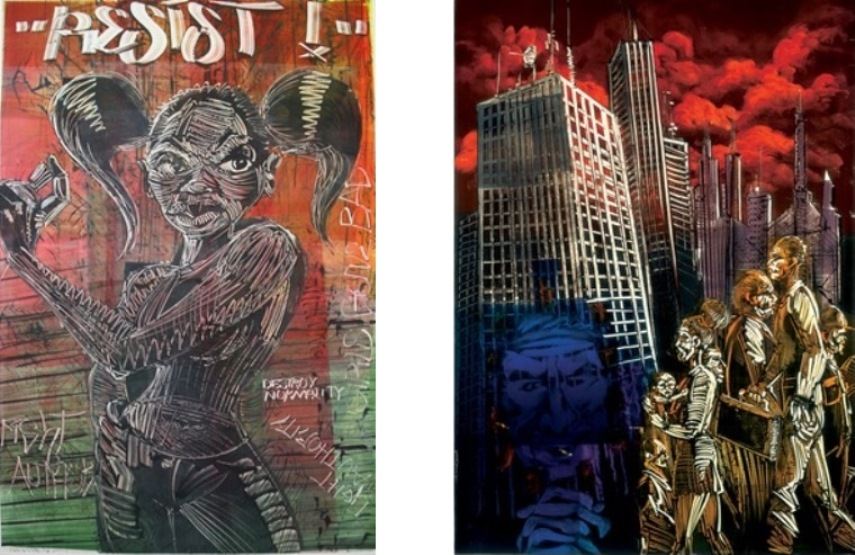 The Art of Mear One
Kalen Ockerman, a.k.a. Mear One, has been at the forefront of Los Angeles' graffiti and mural culture for three decades. He pioneered the well-known graffiti art movement in the late 1980s, and is considered to be the LA's most prolific public muralist. Mear One is famous for building the bridge between graffiti art and fine art. His art is probably best known for constructing powerful narratives juxtaposing philosophy, modern politics and ancient mythology to inspire an evolved consciousness. Through a dialogue between realism and supernatural, Mear One interprets reality. His art confronts a viewer with brutal and unpleasant reality. He is often considered a politically and socially engaged artist. Also experimenting with conceptual art, Mear One is focused on the process of art creation itself. He believes that process itself is far more exciting than the final product, and precisely the process can be considered as a main subject in his latest works. This is particularly the case with Mear One Monotypes that will be shown at the exhibition at C.A.V.E. Gallery.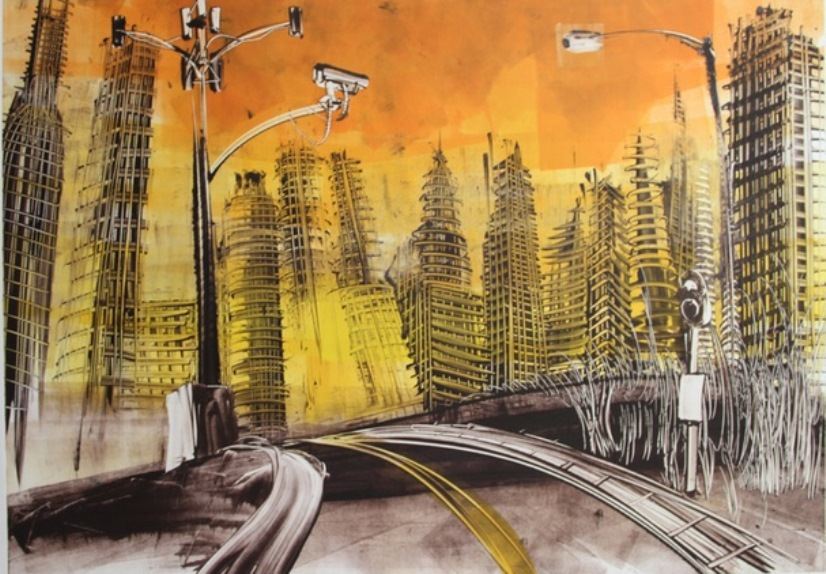 Mear One Monotypes
The Mear One Monotypes series entitled Urban Analogue is a result of seven years long collaboration the artist had with the late American master printer Pat Merrill. Mear One and Merrill collaborated quite closely, and Merrill inspired Mear One to explore new artistic media and to broaden his artistic expression. Two of them had similar worldviews that allowed them to vibe off one another throughout the creation of the Urban Analogue series.  Each work from this series is unique. They are based on artist's subconscious exploration of everyday structural and psychological environment growing up on the streets of LA. The spontaneous and liberating process of experimentation and execution in this art form allows ad-libs of thought and subversive irony to flourish and which are prominent in these stylized work. Mear One Monotypes draw from artist's practice of Live Art, but also graffiti and Tagger art. These practices bring to this series certain energy and speed from the street that translates remarkable movement, texture and abstraction onto the surface. The C.A.V.E. Gallery seems like a perfect place for showing this type of Mear One's art.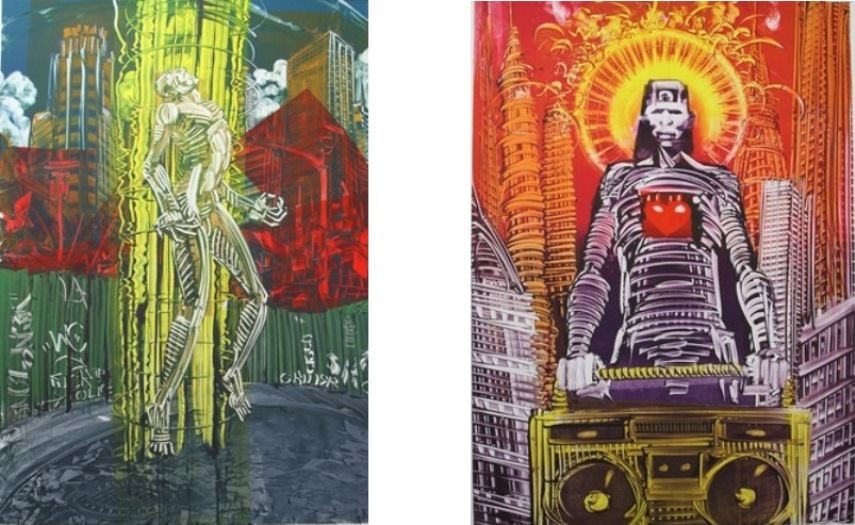 Mear One Monotypes at C.A.V.E. Gallery
Mear One Monotypes series Urban Analogue is truly unique work by this extraordinary artist. The work from this series will be exhibited at C.A.V.E. Gallery in Venice, California, and will be on view from March 14th until April 4th.
Sign up for MyWidewalls, and follow the news about contemporary art!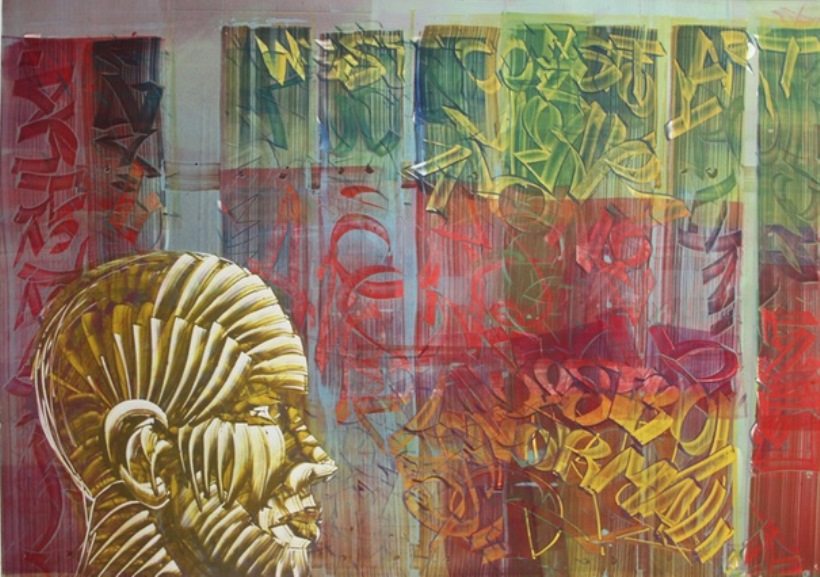 Featured Image: Mear One - Bridge to Nowhere (detail). Oil Based Ink on Arches Rives Paper, Monotype, 44″ x 30″
All Images courtesy of C.A.V.E Gallery.