Two muralists, JAZ and Axel Void, have been brought together last month in a collaborative show of a wry title Mediocre. The exhibition was held at the capital of Argentina at Matienzo Cultural Club gallery Matienschön, dedicated to visual arts. At the same time, this show is the first Void's visit to Argentina.
Mediocre
JAZ and Void have collaborated previously on several walls in Miami and Berlin, but this exhibition is their first mutual studio project. It is the result of a one-week residency at the gallery, realized by taking news from daily Argentine newspapers that served them as the basic inspiration for art creation. This joint work has issued two canvases executed in four hands. Through their street art and murals, JAZ and Void tend to establish direct contact with people, immediate and free from any in between agents. The Mediocre show is, on the other hand, their artistic rendering of the local Buenos Aires daily life contextualized by a studio production and filtered through the selected representations of the media. Curated by Camille Cousin, this show presents a visual dialogue between two artists showcasing their powerful graphic identities, and exposing the social anxieties represented in the sensationalist newspapers, as well as depicting the sheer violence present in everyday routines.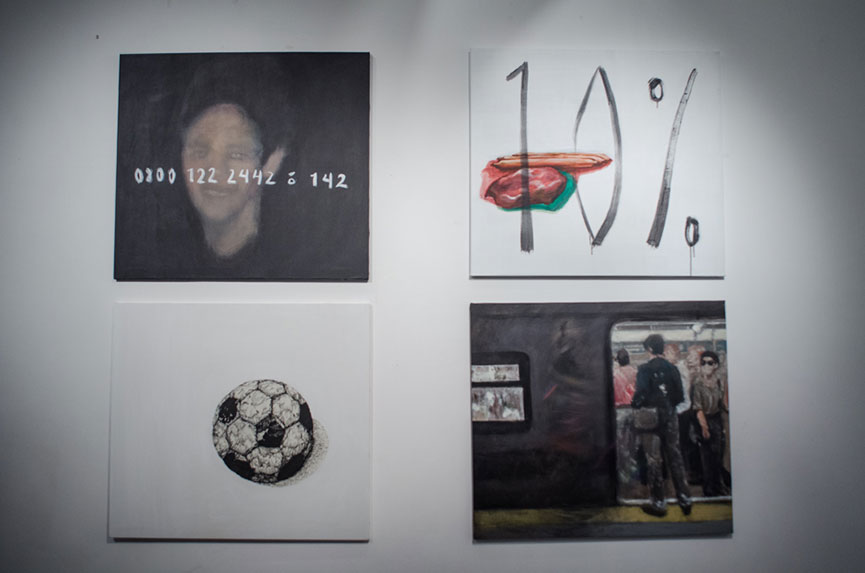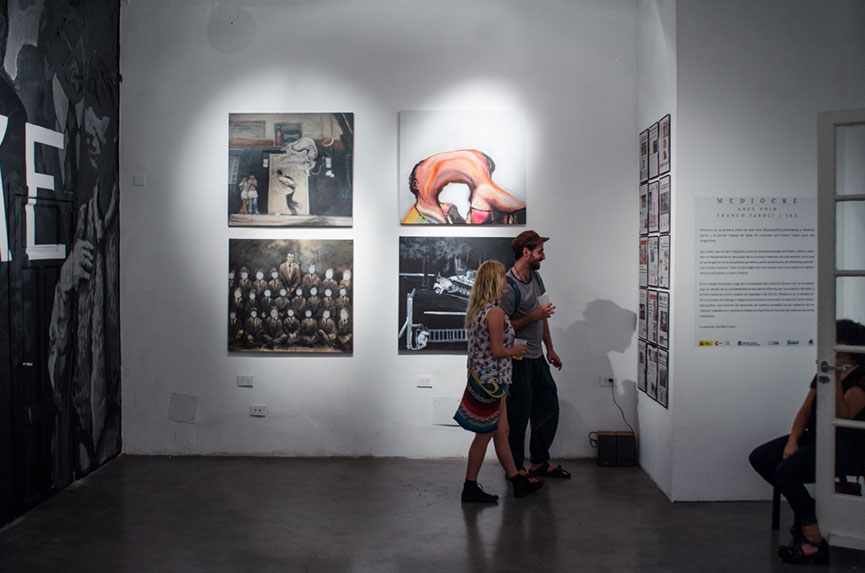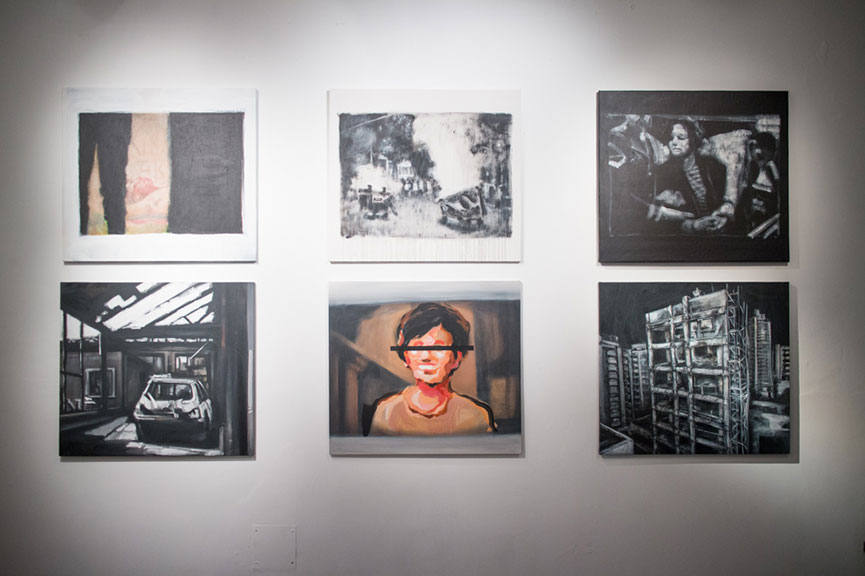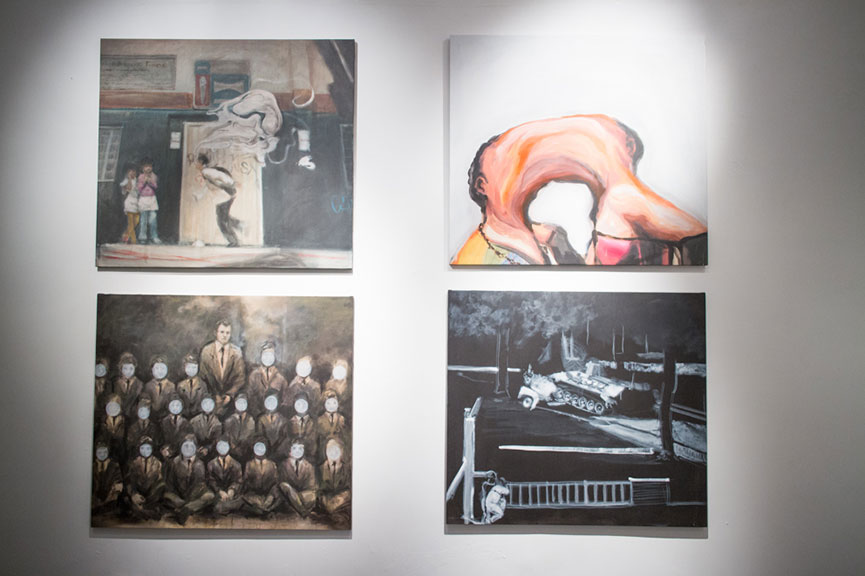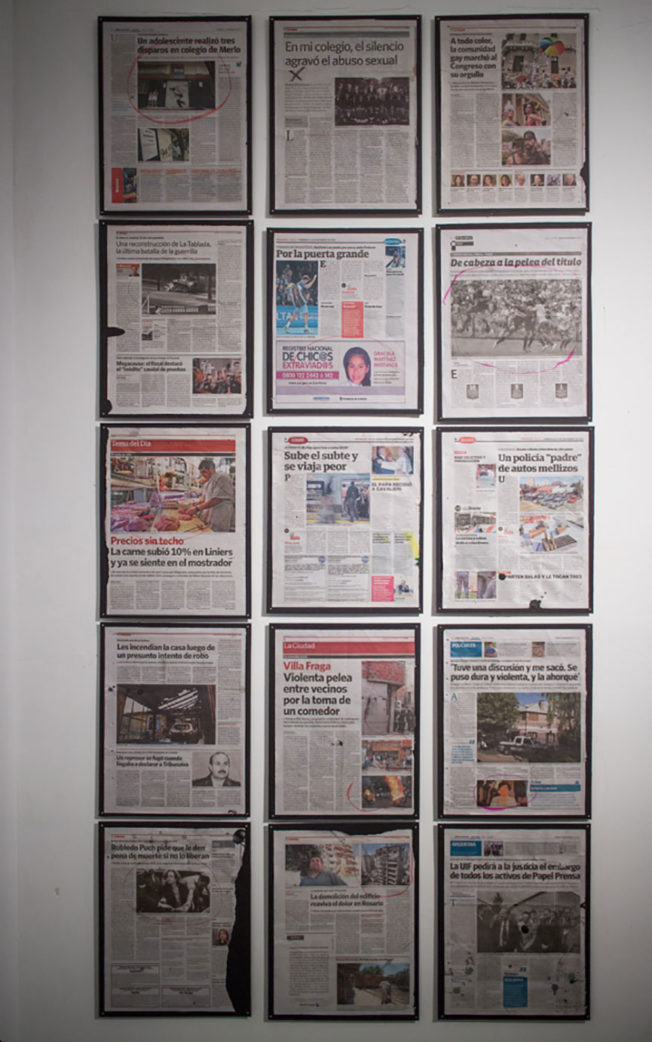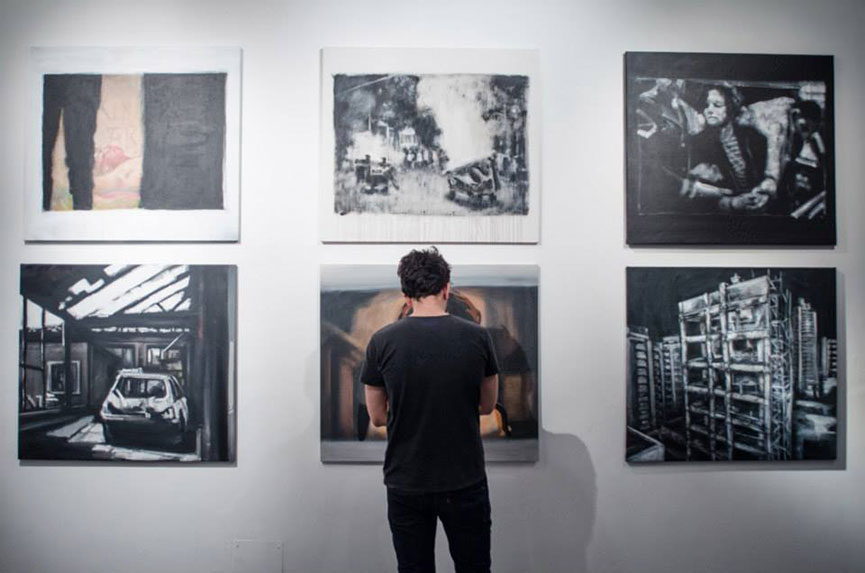 Axel Void - Background
The artist of a mixed decent Alejandro Hugo Dorda Mevs, a.k.a. Axel Void, has taken his first steps as a graffiti writer at the very end of 1990s. He belongs to the young generation of graffiti artists and he drew a lot of the inspiration from urban and street culture. Void transcended the sole definition of a street artist, and created an entirely new visual concept, through the mix of various techniques and the shaping of his signature expression. He produces murals and installations, paints in oil and acrylic colors, uses spray cans, draws and records audio and video pieces. His work is characterized by heavy social thematics, psychological issues and undesirable topics intertwined with ironic statements and the carefully nursed aesthetics. Currently, Void resides in Berlin, Germany.
JAZ - Background
Franco Fasoli, a.k.a. JAZ is the native of Buenos Aires, where he began painting graffiti in the mid 1990s. The evolution of his personal style compelled him to leave the graffiti world, and to start experimenting with figural art, taking the inspiration from the rich Argentine culture. Mastering the spraycan technique, he commenced introducing new expressional tools inspired  by his theatrical works, as his style was gaining visual strength and contextual definition, even on a large scale projects. The murals JAZ produces are indeed massive, unique, inspired by historical art, and innovative in the use of the materials, distinguishing the artist from his contemporaries.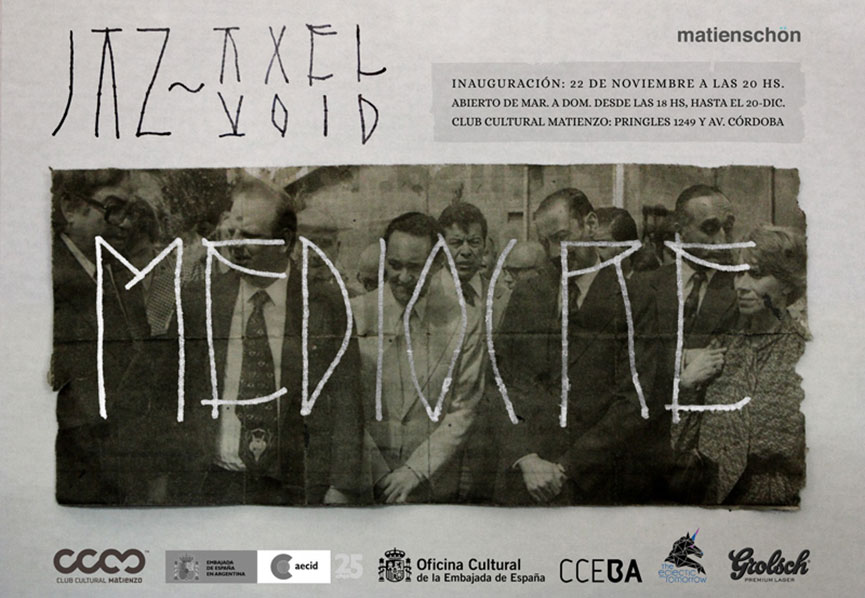 Pictures retrieved from: Graffuturism