In case you're reading this in a hurry, and you've only got a minute, I'm deliberately going to sum this up at the beginning: There's nothing wrong with being a sexual woman and being a feminist, too. This is how the erotic photographer Megan Eagles, who - as you see - is a woman, describes the essence of her work; and it is also a very important fact that we should all remember. No matter how liberated we think we are, we have to admit that dealing with female nudity and sexuality still wrongfully belongs to a man's world. On the other hand, most of the aspects that enclose feminism in a set of stereotypes usually give a single, prejudicial impression, which threatens all the other possible forms of it. Since the feminist and the "meninist" are never on the same page, people usually see women's undeniable appeal and erotic power as a trait willfully rejected by feminists, and embraced exclusively by men.
Megan Eagles' photography is erotic, and it depicts women who have this obvious confidence in their sexuality. It simply speaks of this genuine truth - women are so beautiful! Some feminists (but not only feminists, actually) may disregard beauty as a distraction, a quality relevant to the superficial and the light-minded. These harsh accusations made beauty sound like a bad thing, and created a malevolent misconception which, paradoxically, even made everything worse. Because of this radical approach, which eventually became a cliché, being an attractive, sexually aware woman is often assimilated with being superficial and being objectified by men. In reality, both the erotic and the feminist component are intangible. You cannot really classify things as one or the other, and refuse to let them coexist and merge. Women are beautiful, and that should have nothing to do with their right to vote, or with their intelligence and any other quality, for that matter. Nature just made it that way.
1970s Softcore, Re-Imagined by a Woman
This energy, both feminine and feminist, radiates and shows on each photograph, and perhaps it is just a little bit more aimed at women than men (and hopefully, the thing I just said doesn't sound misleading).  The photographs display subjects (not objects) who look like they can easily be identified with, but also seem to have this veil of magic around them. The atmosphere that surrounds them is spontaneous and honest, natural, real. And yet, the moments that Megan Eagles captures so skillfully always seem to be the right ones. When asked about the character of her work, in an interview for Maxim, Megan said that she was inspired by the 1970s softcore, and that she wanted to re-interpret the genre, from her own angle. Being a woman herself, she probably makes a unique ambience on her sets, which makes the "models" feel more comfortable and relaxed (although, she never really uses that word - models, since most of the girls in the images are her friends). The most beautiful part is how soft and dreamy these photos are, which has a lot to do with their content, but also with that very important feminine touch, when it comes to framing, light, scenography, post-production.
B-Movie Aesthetics
In general, Megan Eagles is inspired by many things, and she says that even just the aesthetics itself, in which female nudes are shot, gives her particular satisfaction. One thing that definitely characterizes the aesthetics that she mentions, and her works, is that B-Movie feel. The scenery is reminiscent of movies from the past, taken from a, let's say, Cicciolina movie, but also has some strange powerful energy, which (personally) reminds me of Tarantino's quasi-feminist movies, Death Proof for example. This could classify Megan's works as vintage erotica, in which nothing is retouched or post-edited in Photoshop. Megan often talks about how she likes the unexpected, imperfect details that appear on women's bodies - body hair, tan lines, etc. She goes for personality, individuality and power, all of which are evident in her photographs. Amazingly, all the different characters seem so accurately represented, through a set of apparently explicit, completely visual artifacts.
A Photographer, and a Director
The London-based, 28 year old artist of Welsh origin, is not only a very interesting, talented photographer, she also makes videos. For her Babes with Power series, Megan Eagles shot a 35mm film, which accompanied the photographs. The story behind the series is suggested by its title. The series aims to represent women who use their feminine power, which lies somewhere between seductiveness and innocence. For Sticks And Stones Agency, Megan said: "Shot on super8 & 35mm & set in a fast disappearing Soho, I explore the territory between pornography & erotica, a space that really fascinates me. Using the format of '70s B-movies, I collaborated with the band 18+ to create an evocative soundtrack to really bring this world to life". You can check out the video below. In addition, if you like Megan's works, her first 'zine came out recently (and there are only a couple more left in stock, so hurry up and get yours). The young artist is just at the beginning of her career, and we are looking forward to her future projects. If there is one thing that the world will never get enough of, it is definitely beauty. And Megan really knows the meaning of the word.
Babes with the Power from megan eagles on Vimeo.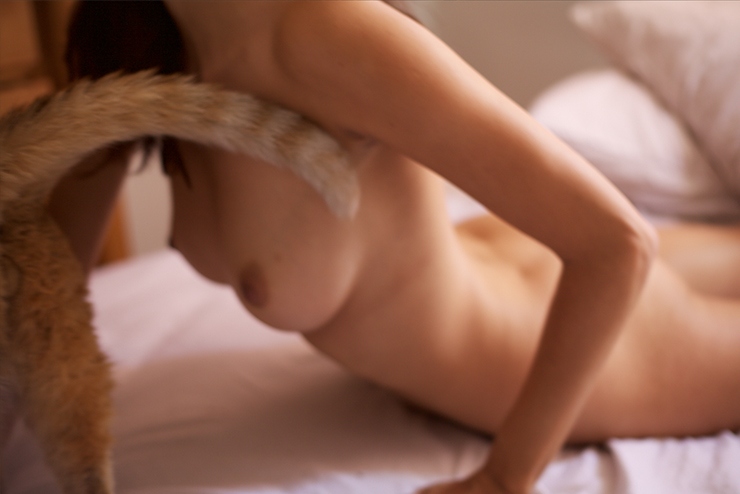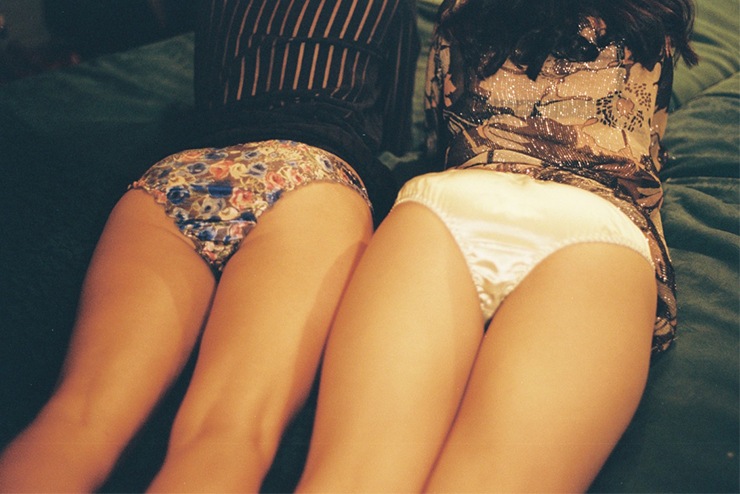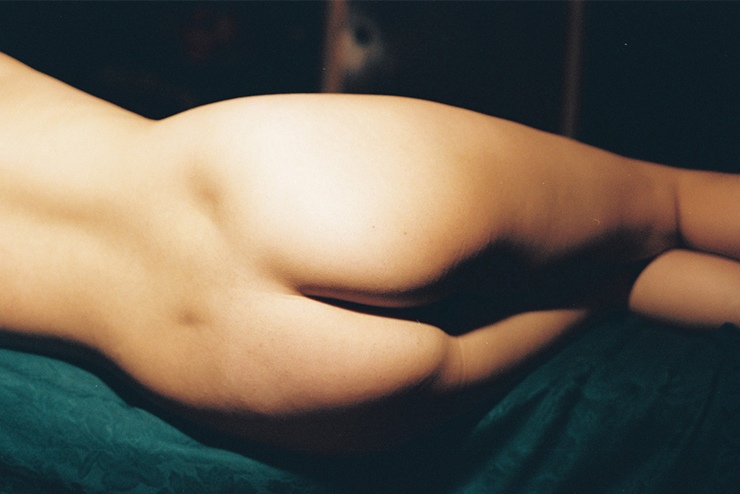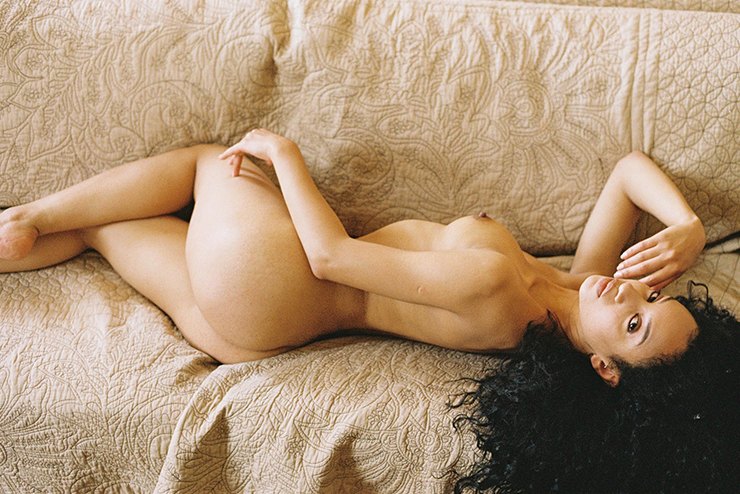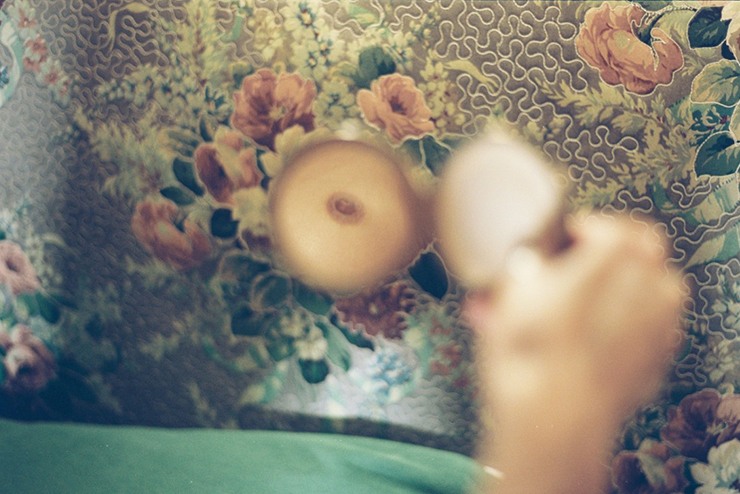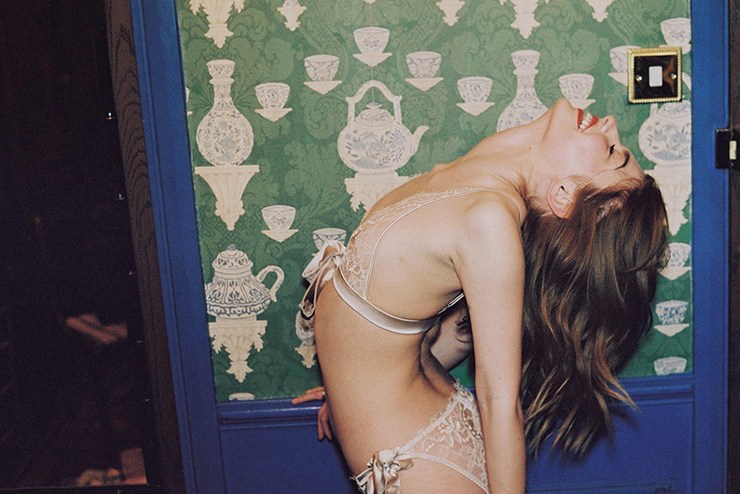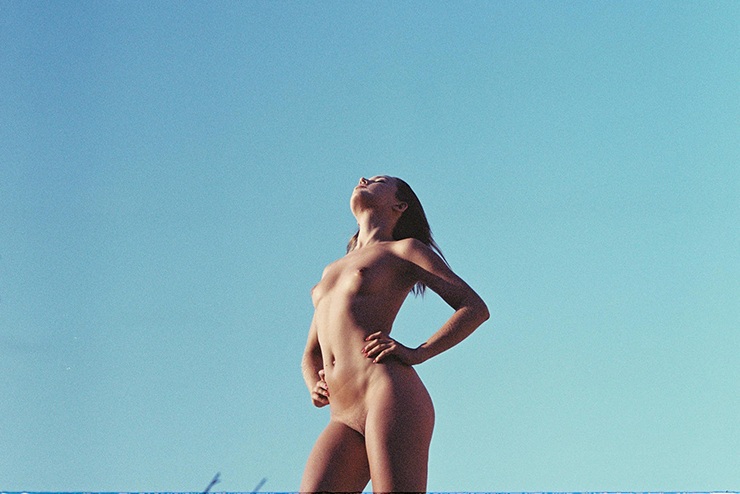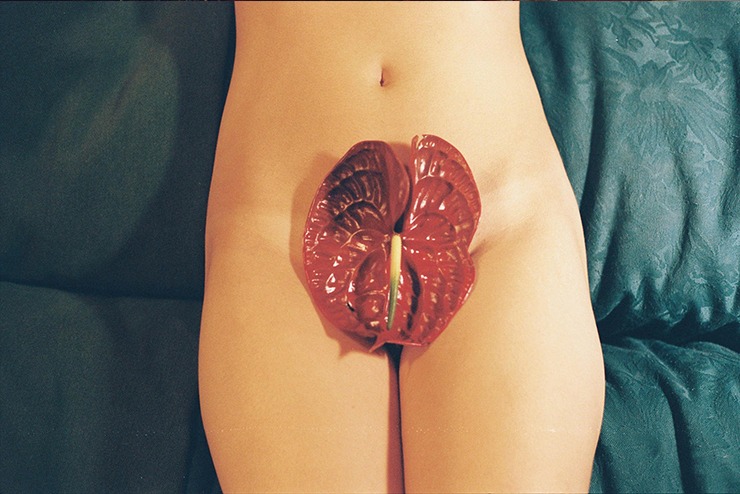 All images: photographs by Megan K Eagles, used for illustrative purposes only.