Yesterday, September 19, Inner State Gallery in Detroit opened a solo exhibition of the prolific Australian artist David "Meggs" Hook. Titled Spoiled Rotten, the show features an entirely new body of work from Meggs created during his five-week residency at Inner State Gallery and 1xRUN. The city of Detroit, therefore, plays a major influence in Meggs' philosophy behind Spoiled Rotten. The exhibition highlights Detroit as an inspirational juxtaposition of a spoiled past and its position as a new canvas for growth and rebirth. Meggs' use of deteriorating signage and locally sourced materials from the city's abandoned and forgotten places emphasizes the revival of social pillars such as community and the idea that destruction and decay breed new beginnings.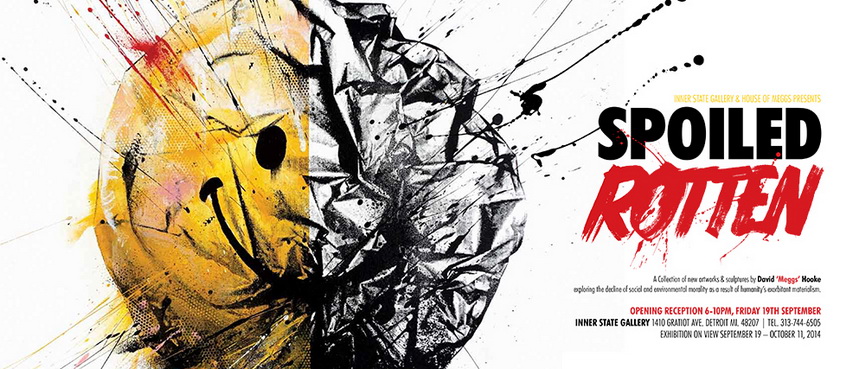 Detroit
Over 40 new paintings and multiples explore the theme of decay. Moreover, the new show continues Meggs' perpetual fascination with dualism and finding beauty in tragedy. "Detroit is a city of duality more so than many other cities I have been to. I sought to incorporate this by using objects and surfaces that imply decay, in what I consider to be a beautiful way. Old wooden materials and signs with layers of paint tell a story of their own. Although the colors and textures are aesthetically beautiful, I think it's about giving these materials a new life, a second purpose," Meggs explains.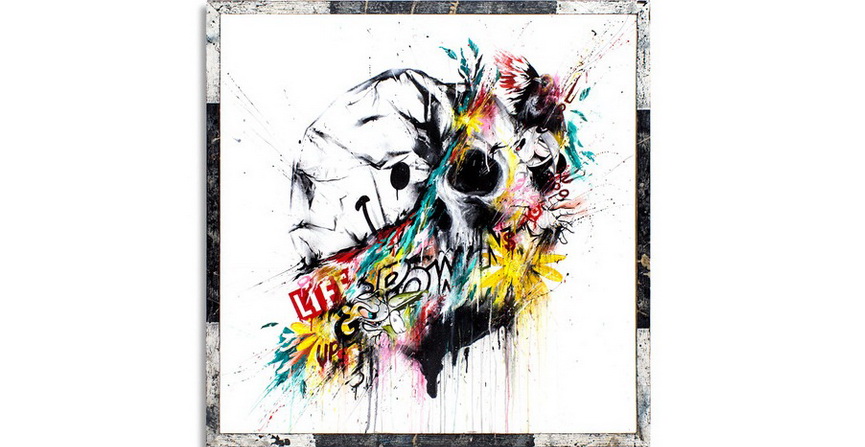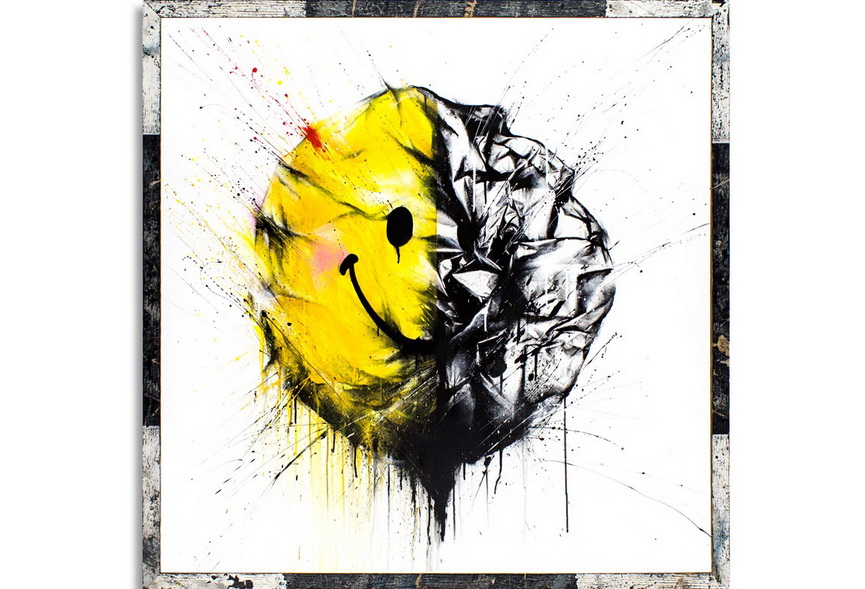 Life's Ups and Downs
The genesis of Spoiled Rotten lies in MEGGS' painting entitled 'Life's Ups and Downs,' which features a split image of the inflated iconic yellow happy face balloon juxtaposed with its discarded, decaying, and deflated other half. "The 'happy' balloon is a classic icon that depicts playfulness, optimism, and the idea of, "Have a nice day!" Yet, the balloon is also a very disposable item and has a limited life span. It deflates. I think this is something that people can identify with and it ties into that idea of duality in Detroit," Meggs says.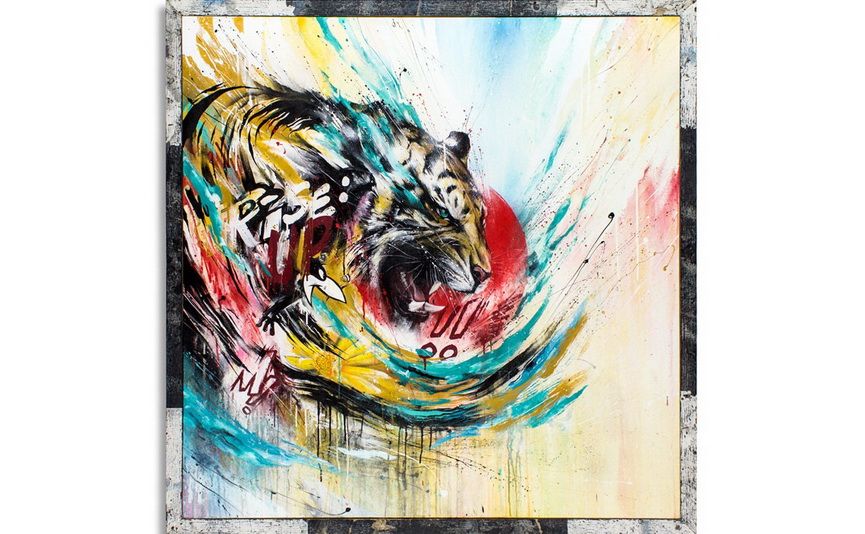 Meggs x Rafael Batista
The exhibition also marks the debut of a new sculptural collaboration between Meggs and artist Rafael Batista of Brooklyn, New York. Batista, who hand-sculpted each piece, gives new life to Meggs' happy face balloon images, taking them from canvas to 3D collectors' items.
Meggs has proven to be one of the most progressive street and fine artists with countless murals and gallery shows worldwide. Spoiled Rotten at Inner State Gallery promises to be yet another success in a series of Meggs' successful gallery shows. Spoiled Rotten will be on display until October 11.