Well, there. If you ever want to be arrested for creating some piece of art, you might want to consider the case of Japanese artist Megumi Igarashi. What did she do? Well, not much, apart from having a good idea. She has made a vessel modeled after a part of her body. Kayak was the vessel, to be precise. And vagina was that part of her body. Kinda cool, right?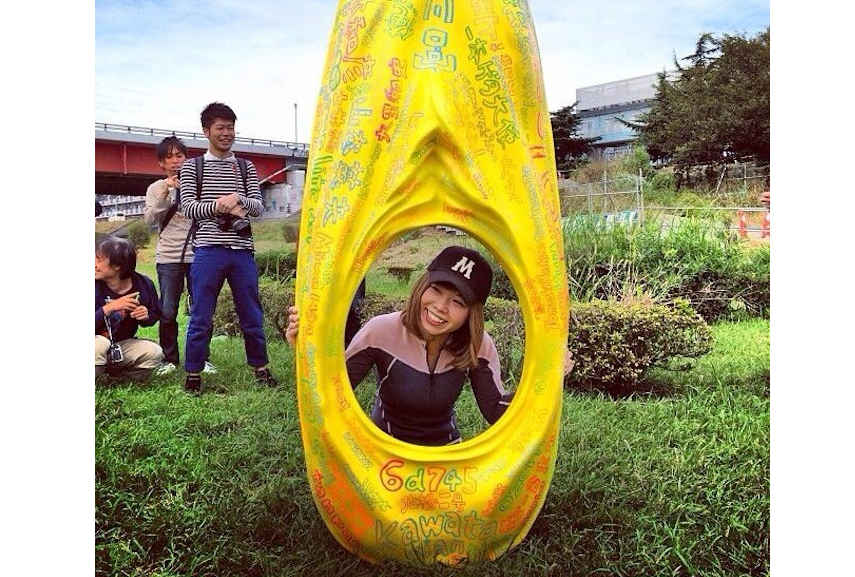 What Megumi Igarashi was accused for?
New, different idea, new model, what more would you want from artwork/product? So Megumi Igarashi started looking for funds. She initiated successful crowdfunding project to make her vagina, er, kayak. In other words, she received money from number of people that wanted artist to finish her project and construct the kayak. Megumi Igarashi wanted to show gratitude for donors, and sent data - pictures and 3D prints - to 30 people. That data allowed recipients to make 3D prints of Iragashi's kayak, er, vagina, and, according to Japanese police, that was a big no-no. She was arrested, on charges for obscenity in July 2014, and then again in December 2014, for the same offense. This time she was caught displaying "obscene figurines in a glass case so that people coming to the shop could see it". Finally, the trial for this, let's say, case, started this month.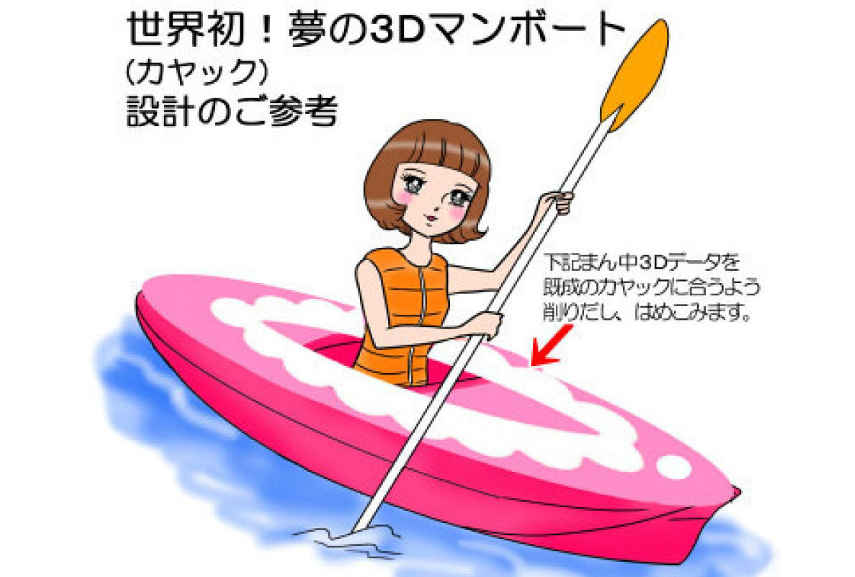 The Vagina Dispute
Well, all we can say on this is: WTF? Let's say that Megumi Igarashi had chosen some other part of her body to make a kayak of. Her foot, for instance, why not? A foot is also kayak-shaped, and vice-versa. So, would a foot-kayak have caused this kind of a fuss, and legal mess? Of course not. The charge was for obscenity, and, on a first glance, there's nothing obscene with feet, although some foot-fetishists would disagree. However, if Megumi Igarashi had chosen foot or forearm instead of vagina, nothing would've happen. So, what's with vagina? Why vagina is, oh, horror of horrors, so obscene? Of course it's not. Or, to be precise, it shouldn't be. But, as well as the Western culture, the Japanese culture also is somewhat puritan (or, somewhat more puritan). Heck, even in porn movies in Japan all body parts that are essential for a porn movie are blurred. But, there's a hypocrisy in that. As TV host and comedian Jon Stewart said in his Daily Show, you are arresting a woman for making a kayak, while you are organizing a festival of the steel phallus every year in Kawasaki. Get that.
| | |
| --- | --- |
| Megumi Igarashi - Vagina Kayak, 2014 (Photo by Rokude Nashiko) | Megumi Igarashi - Vagina Kayak, 2014 (Courtesy of Reuters) |
Possible Two Years in Prison
Of course, this will be no fun game for Megumi Igarashi, as she is facing a two years in prison sentence, and a fine of more than $20,000. Her lawyer said in court that "the defendant's work is not a precise reproduction of the vulva and does not cause sexual arousal", as The Guardian reports, and Megumi Igarashi added: "My artwork is not obscene". Damn right it is not. You go, girl.
Sign up now for My WideWalls and be up-to-date with contemporary and street art.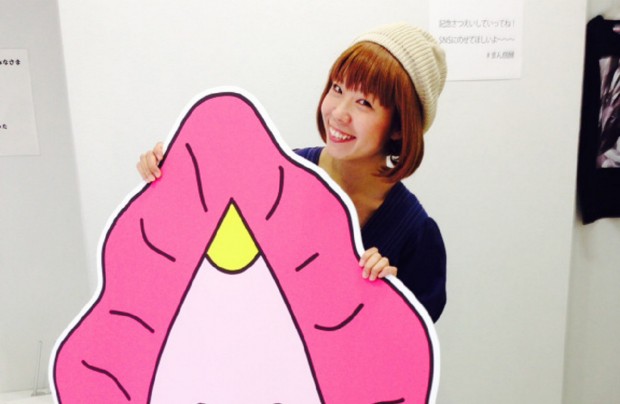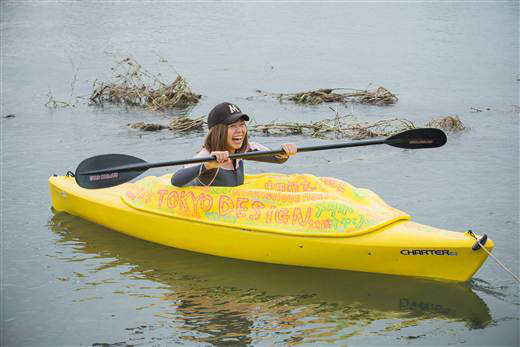 Your opinion is valuable to us. Please, join the discussion on our Facebook page.