With something mysterious and utterly beautiful about it, the nude female figure has served as an inspiration for artists throughout history. Tapping into an art form that is as old as art itself, Mel Ramos art elevated this storied subject matter to new and engaging heights. Both provocative and humorous, his seductive works celebrated aspects of popular culture as represented in mass media.
Inspired by Pop-Art and Pin-Up style, his work combines imagery of luscious women with everyday commercialized items such as Coca-Cola bottles or hot dogs. Voluptuous women emerging from cornstalks or Chiquita bananas, popping from candy wrappers, sitting on a hamburger, cigars, and Toblerone bars, lounging in martini glasses or having a raccoon between their legs - this influence of mass media and popular culture imbued his paintings with a fresh sensibility that is an ode to our time and contemporary existence.
His unique brand of nude art is both figurative and abstract, as it is rooted in surrealism and absurd conjunctions between unrelated objects. Following a 60-year-long career of constant creative tastes, his devotion to the nude figure is unparalleled among America's living artists.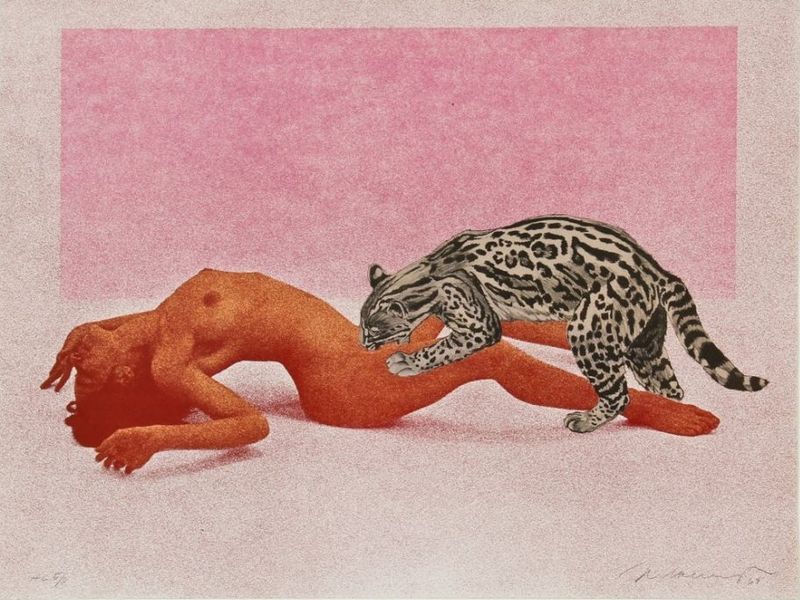 The Intersection of High and Low Art
Throughout his career, Ramos was the most interested in the intersection of high and low art. He looked toward the "America's collective unconscious" to create new images that stemmed from Pop culture. "The whole point of my art," Ramos once said, "is that art grows out of art. That is central, no matter whether it is high art, low art, popular art or what. Comic books, girlie magazines, magazine ads, billboards are all art to me."[1] Just like Roy Lichtenstein and Andy Warhol, Ramos found imagery and characters from comic books and cartoons inspirational for his highly graphic style. Bathed in cool neon lights, subjects of his works are often based on famous nude paintings from art history and classical mythology, such as Manet's Olympia or Ingres' Grande Odalisque. For instance, as of 1972, he works on a series of prints inspired by famous nude paintings and prints by artists such as Willem de Kooning and Amedeo Modigliani. Ramos' painting forces us to acknowledge a frank sexual exchange, laying bare the titillation that has existed for centuries in the motif of the nude, concealed behind the aesthetic veneer of art historical gloss. Yet, over years, his method changed. He used to make preliminary drawings before starting a painting, but since the beginning of the century, he uses Photoshop.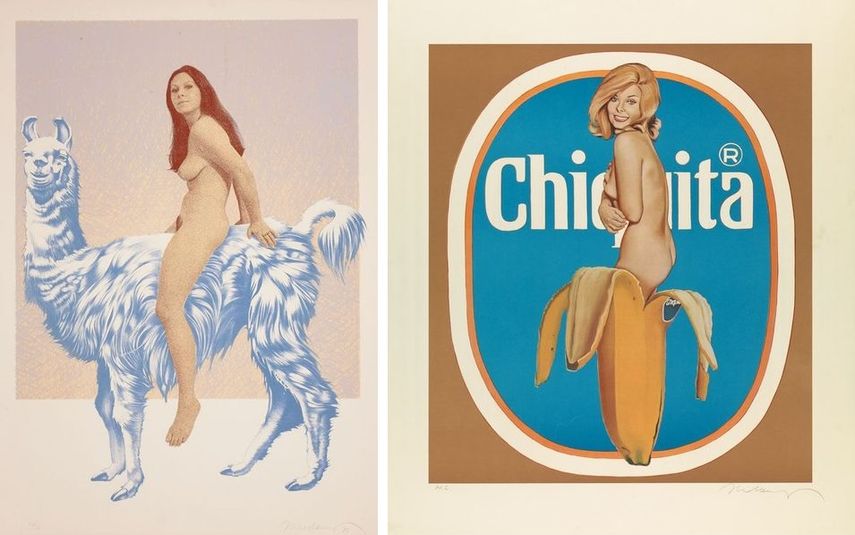 Mel Ramos Art and the Controversy
Ramos has always painted on the teasing edge between acceptable and unacceptable taste. Always keeping the female figure sexually desirable, he made a certain image of heterosexual male fantasy far too explicit. Often striking a loud and garish note, his work was too close to a kind of soft-core illustration for the serious art world's taste. The modern art worlds of Europe and America have not appreciated the idea of art made for sexual arousal. It seemed that sexual imagery in art could not be allowed to be used as an end in itself, but it ought to be redeemed by some aesthetic, social, moral or ironic purpose.[2] As feminism rose in the 1970s, many found his work simply misogynistic. Drawing the ire of feminists and art critics alike, his figures were labeled as objects of a sexist male gaze that perpetuates the oppressive patriarchy. "We were the target for feminist groups around the world for a long time who said I'd been exploiting women," he said in a recent interview. "It's not true—I love women. Then Robert Mapplethorpe and Helmut Newton came along with these very aggressive sexual pictures and photographs that made me look like I was painting Disneyland!"[3]
Ramos has also raised eyebrows for often copying the faces in his nude pictures from female celebrities. While in the sixties his models resembled Marilyn Monroe and Jane Russell, more recently he has drawn inspiration from Cindy Crawford, Megan Fox, Uma Thurman and Charlize Theron. This celebrity appropriation got Ramos into hot water more than once, often with legal consequences.
The Critique of Contemporary Society and Culture
To dismiss Ramos' paintings as fanciful examples of the male desire is to underestimate the complexity behind such imagery and the context from which they emerged. His work serves as a critical and ironic reaction to the clichés conveyed by advertising in the media.[4] Coupling women with familiar products, his work is a commentary on the ways in which modern culture has cast the female body as interchangeable with beauty and consumerism. As he remarked himself, these women are mass-produced products similar to the idea of the celebrity as a mass-produced and widely-disseminated brand. Composed of ideal parts and brought together in a "dream of wholeness", Ramos's women are an image of stark perfection deprived of all individuality. Depicted too good to be true, these women are dreams, processed to an industrial level much like products he couples them with. Imbued with irony and painted in a hyperrealist style, his works hold up a mirror to our time, showing us the artificiality in everything.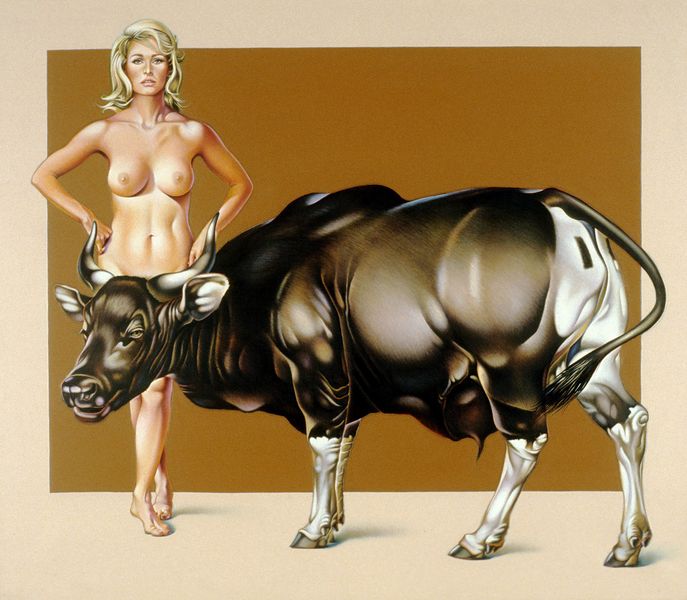 20 Mel Ramos Nudes You Have to See
Mel Ramos work continues to draw a devoted and widening audience and collector base. In part due to changing perceptions, the demand for Mel's paintings has grown exponentially over the past 10 years. He continues to produce half a dozen new works each year that are sold for hundreds of thousands of dollars, but his vintage works can even sell for millions. Scroll down and take a look at this collection of best Mel Ramos art. Be sure to click on the artwork name to see more images and artwork details!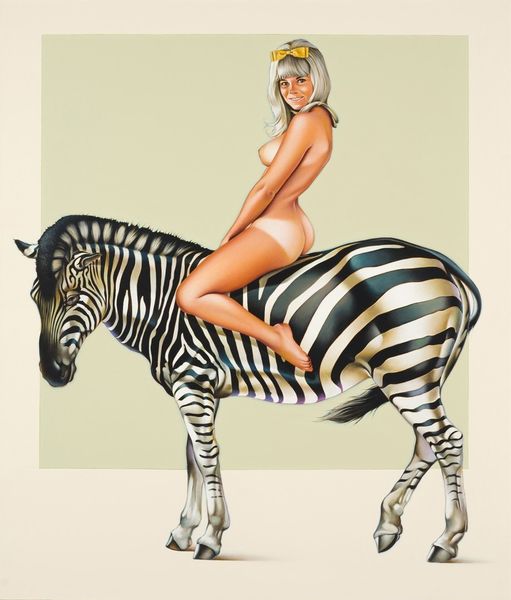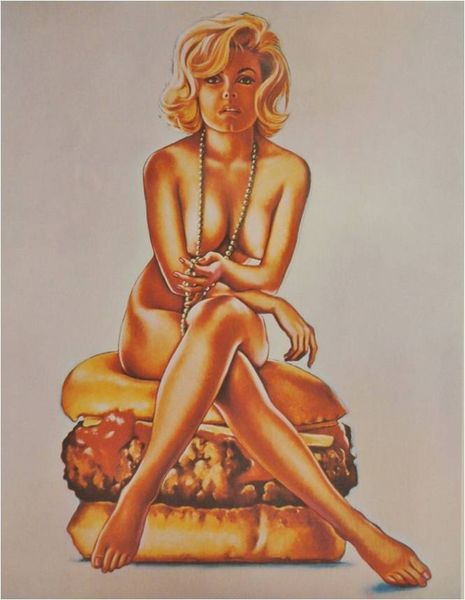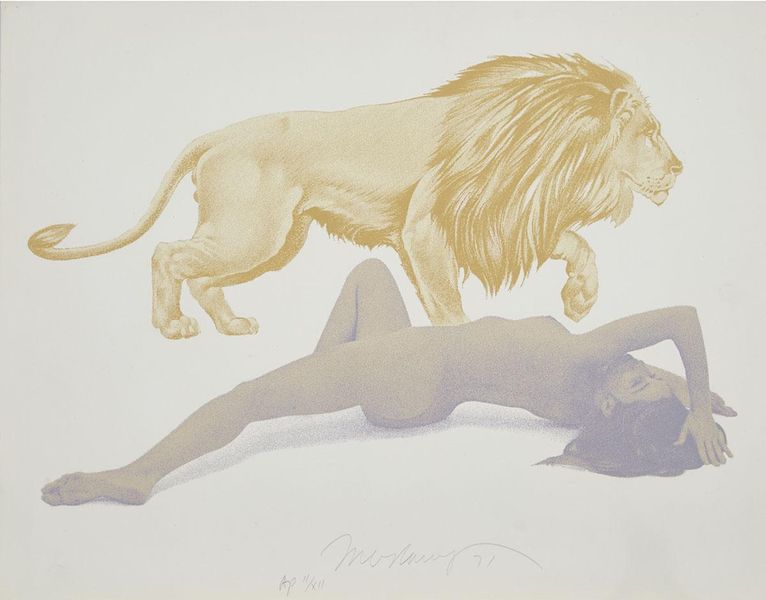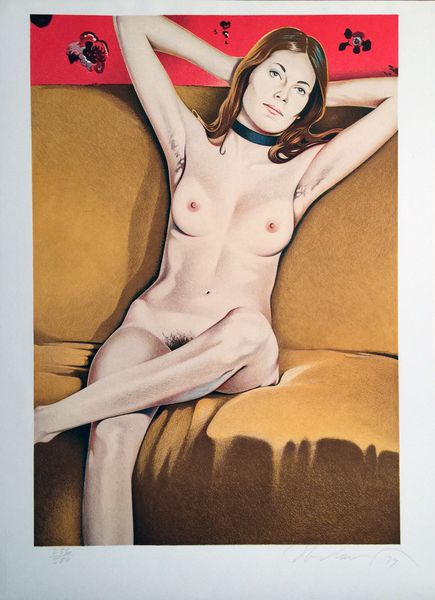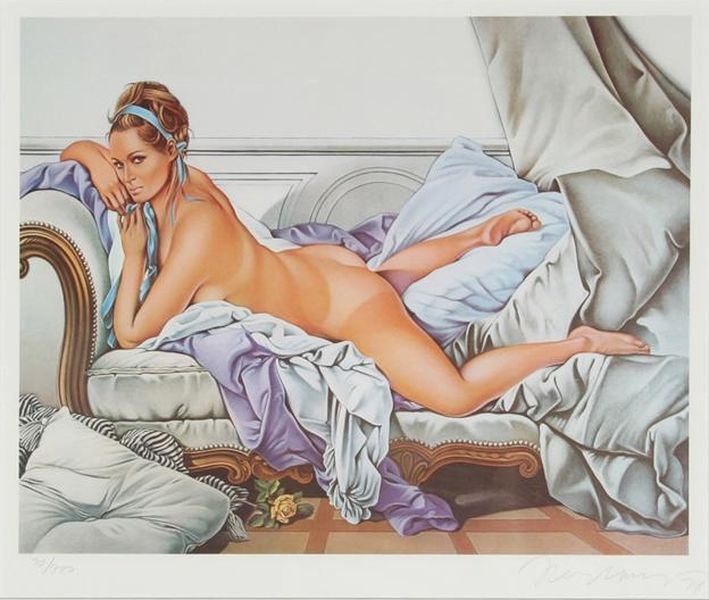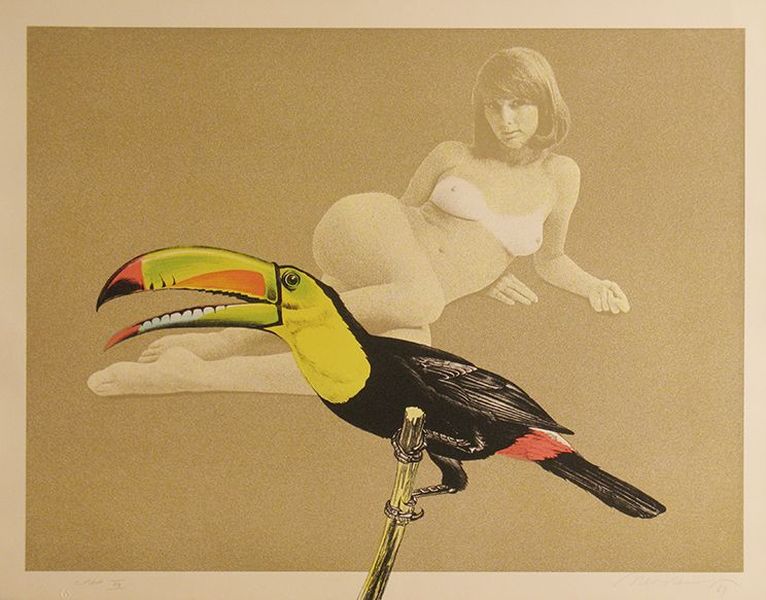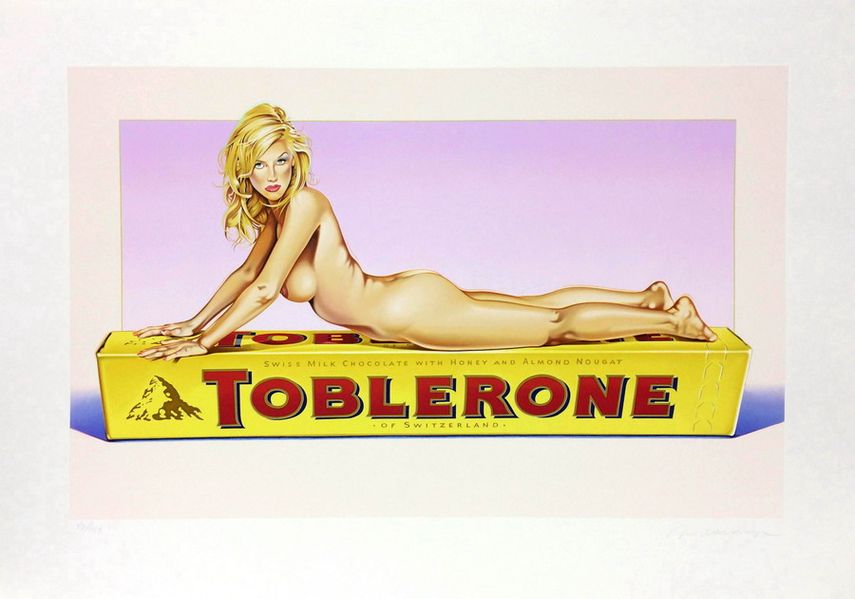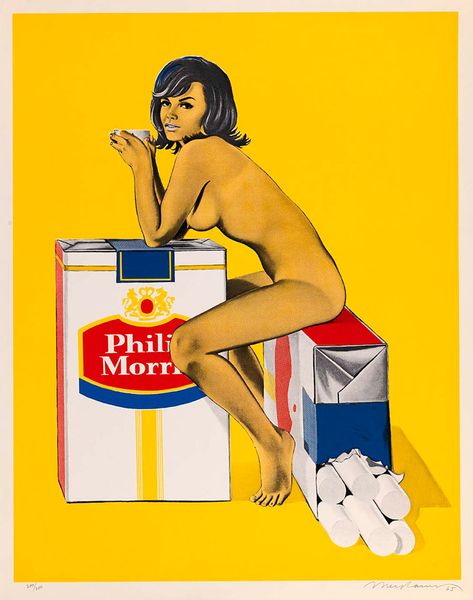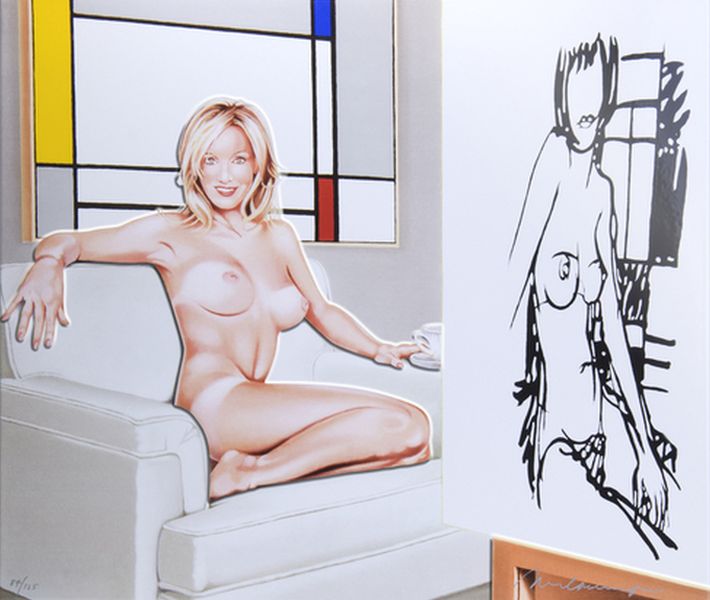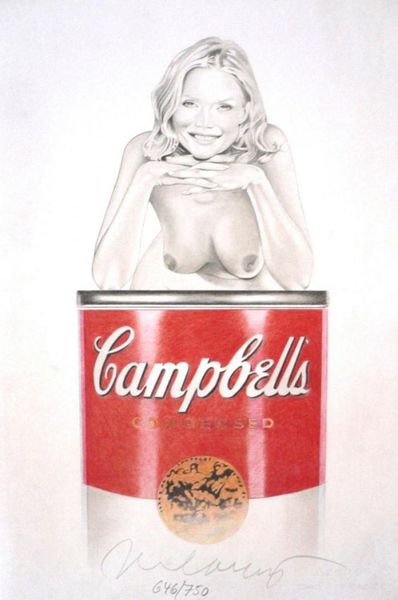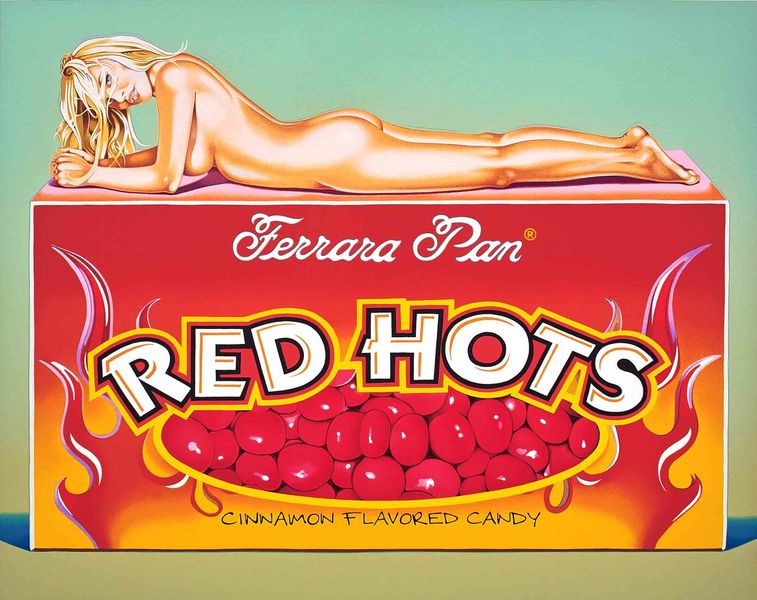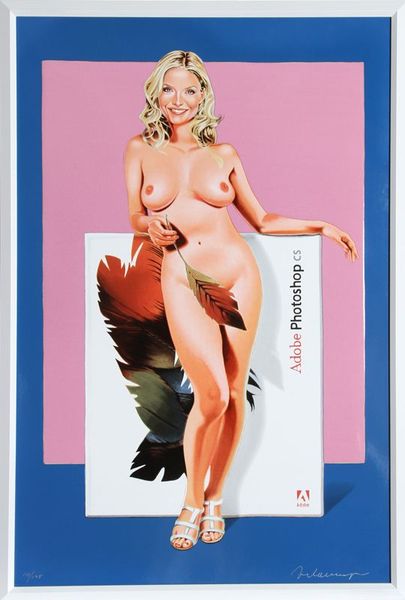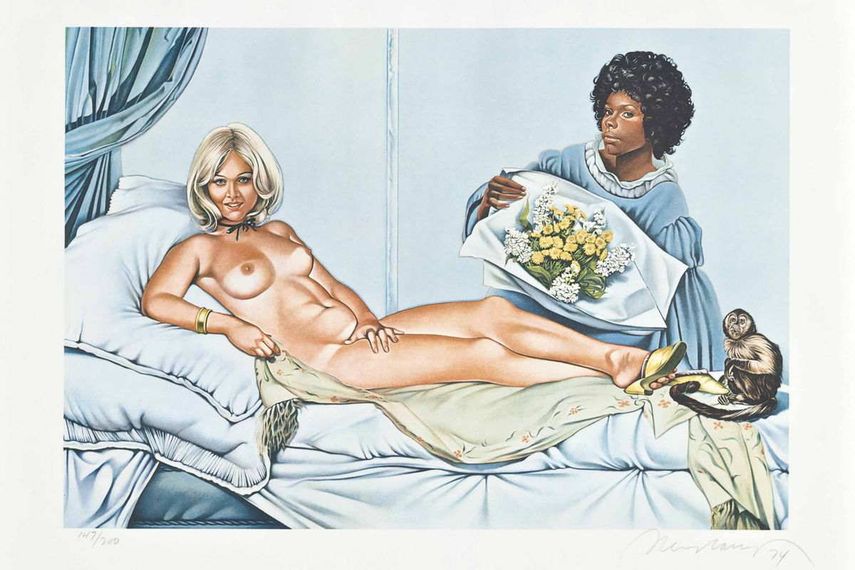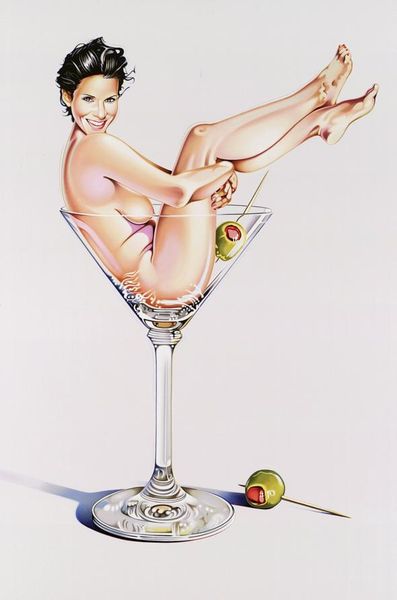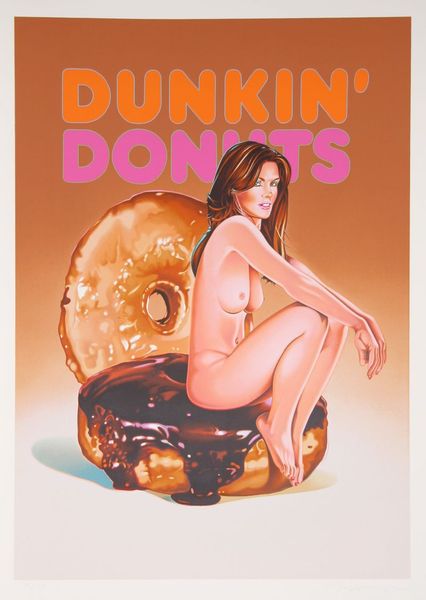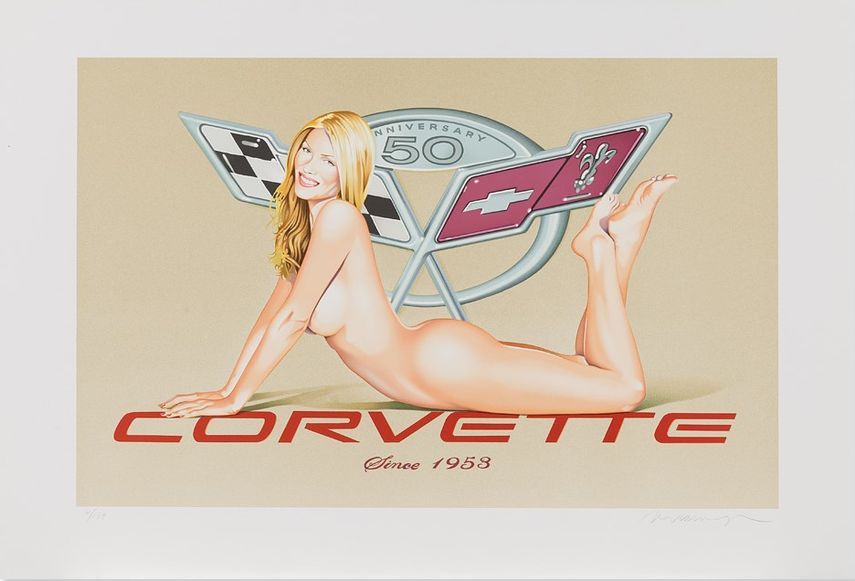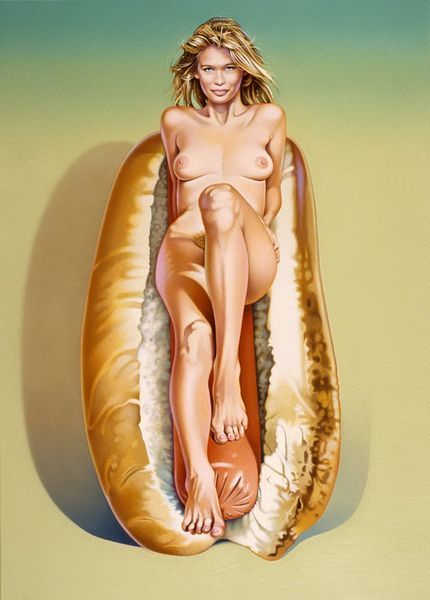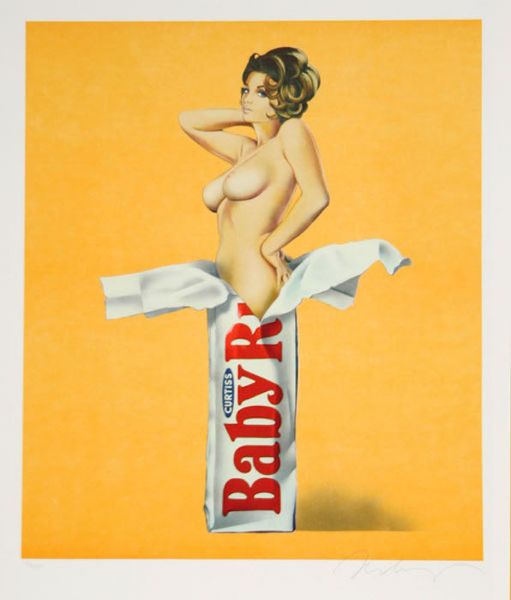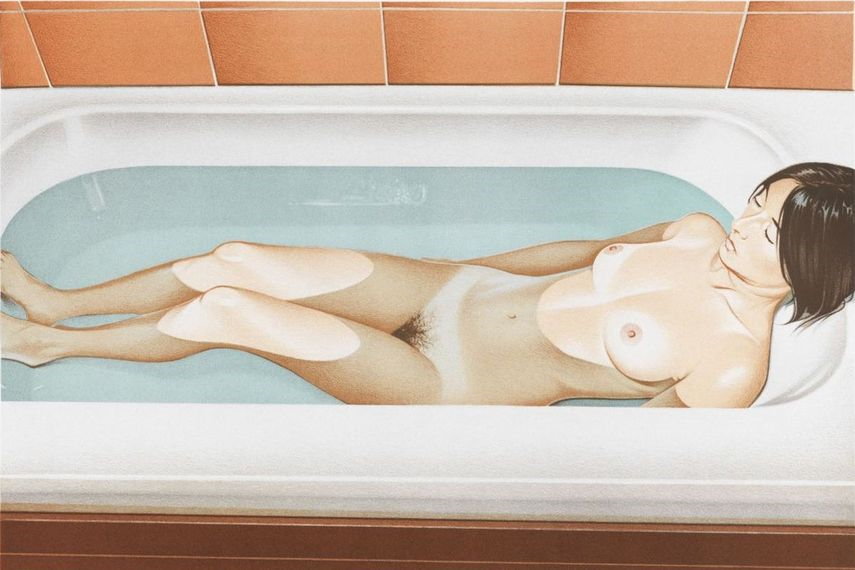 References:
D. Kuspit, "The Uses of Irony: Popularity and Beauty in Mel Ramos Painting," Mel Ramos Pop Art Fantasies, New York, 2004, p.27
Johnson, K.
Teodorczuk, T. Mel Ramos's Life of Nudes and Superheroes, The Daily Beast [October 14, 2016]
Thomas, J. Mel Ramos Art/Male Gaze?, Academia [October 14, 2016]
Featured images: Mel Ramos - Rokeby Venus; Mel Ramos - Manet's Olympia; Mel Ramos - Hav-An Havanna; Mel Ramos - Bonnards Bath. All images copyright of Mel Ramos and Ernst Hilger.