By all means, art has no limitations when it comes to topics, methods, materials, techniques - whatever expresses best. In fact, we're hardly surprised by the way some people create artworks nowadays. For instance, whether they paint their genitalia - WITH their genitalia - or use body fluids such as sweat or piss, it kinda isn't shocking anymore. Artist Poppy Jackson will once again do a performance piece involving menstrual blood, for example, and if you ladies want to contribute, you're more than welcome. If you're in London and Bradford, make sure you respond to the call for period blood, before the artist's performance at Bradford's Fuse Art Space on September 6th.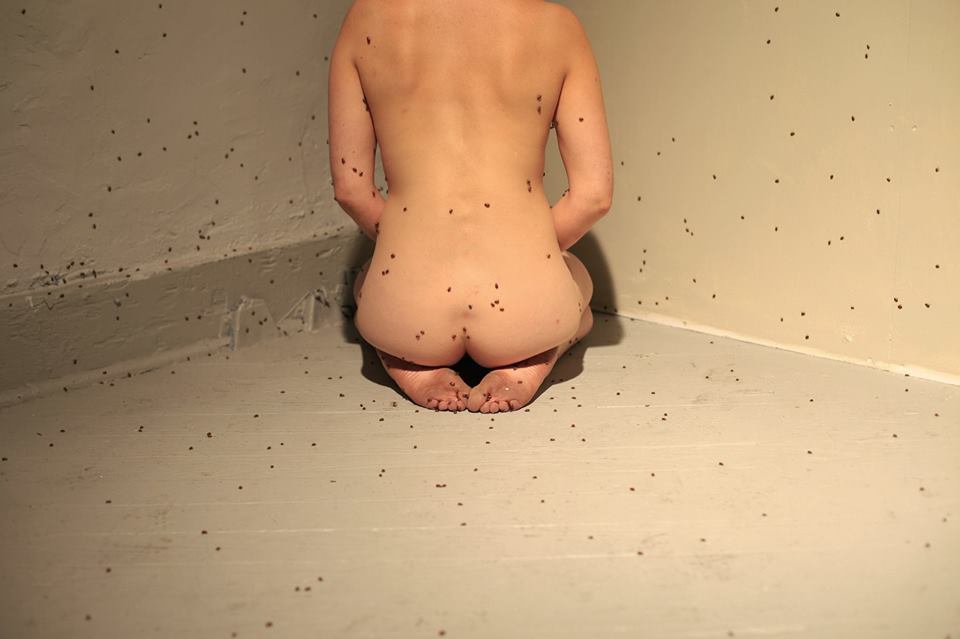 Period Blood Project - Yes, Really
Although we don't know what Poppy Jackson's new project Constellation, involving menstrual blood will be like, we can be sure to expect something particular. Her previous endeavours included a performance like Television Lounge, which had her stand naked and motionless for seven hours in a derelict Police Headquarters while on her menstruation. With her latest project, Poppy Jackson wants to break the taboos surrounding menstrual blood and to challenge "the distance the Internet places between people's bodies in contemporary society", the artist told Dazed. The work has also served as a great learning tool for the artist, as not all women get their periods, so it also aims to change the conservative perceptions of the female body and its purposes.
If you're interested in donating your menstrual blood to the project, contact Fuse Art Space via hello@wearefuse.co or poppyjackson@aol.com by tomorrow to arrange collection.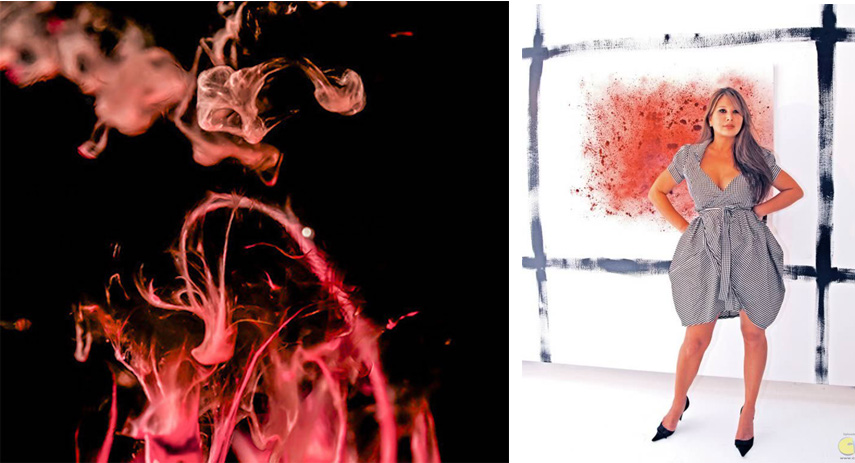 Menstrual Art - Jen Lewis and Lani Beloso
Poppy Jackson isn't the only one making a creative use out of her monthly cycle. Beauty in Blood is the name of a project by artist Jen Lewis and her husband, photographer Rob Lewis. She said the idea came to her when she switched from using pads and tampons to menstruation cups, and the blood flow reminded her of paint. She then decided to turn it into an artwork, by capturing its abstraction inside a fish tank. Another artist, Lani Beloso, uses her period blood to paint directly onto canvas, thus creating The Period Piece, a series of 13 paintings made over a year of cycles. "It was cathartic and made me not hate that time of the month so much anymore," said the artist.
What do you think of this? Share your thoughts on our Facebook page!
For more art news, sign up for My Widewalls!
Featured image: Poppy Jackson - Television Lounge. Photo by Guido Mencari
All images used for illustrative purposes only.