The first solo exhibition of Meredith Marsone art in U.S. will be organized this month at Downtown Los Angeles' Corey Helford Gallery, under the title Arbitrary Dreams. The exhibition will feature an exquisite new series of oil on aluminium portraits of this New Zealand-based figurative painter. Combining portraits done in realistic detail with thick layers of paint that often partially hide the figures, Marsone creates a dream-like worlds infused with the sense of vulnerability, but also with sensuality and the sense of universal connectedness between people.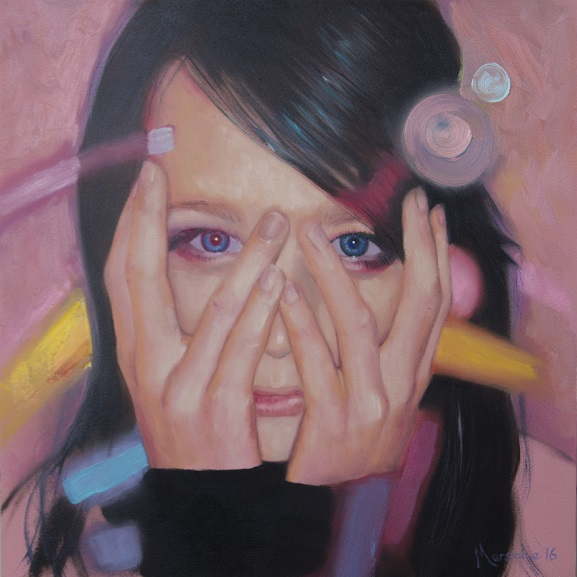 Meredith Marsone Art
Coming from New Zealand, Meredith Marsone is a contemporary artist who primarily works in oil, and focuses on figurative representations. Depicting female and male figures, she leaves her audiences wondering about the deeper context of her works, while at the same time she offers a myriad of human experiences and emotions for the viewers' immediate immersion. Not aiming for easily detectable moods and narratives, Marsone leaves this aspect uncharted and unguided by her visual instructions, providing in this way a chaotic and emotive environs in which each individual can find her own meaning and emotional charge. She often juxtaposes realistically rendered figures on her pieces with areas of impasto, where brush and painting-knife strokes are visible. Behind this combination is her willingness to create "an emotional currency, an access point for connection" where thick layers of paint often conceal or reveal an intimate glance, or the touch of skin between the portrayed people.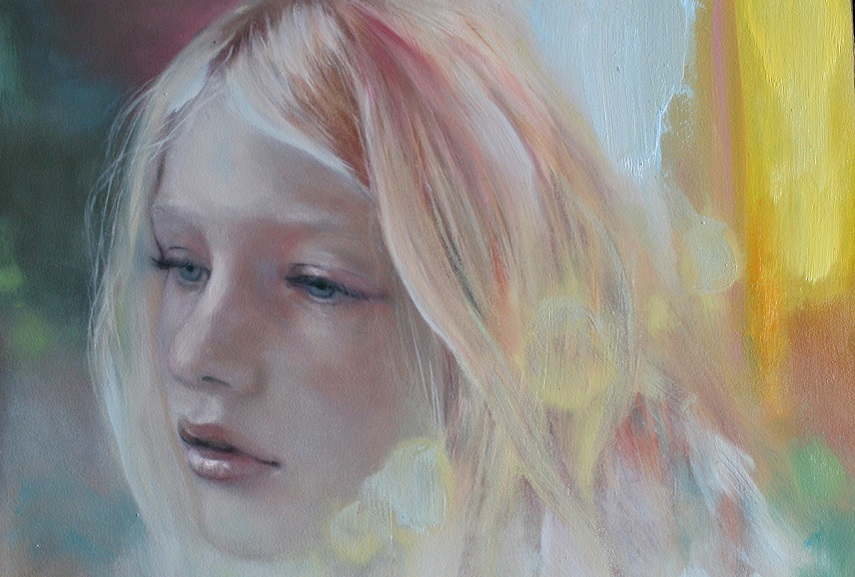 Depicting the Internal Workings of Female Experience
Paintings by Meredith Marsone exhibited at Corey Helford Gallery center around the idea of female experience but also more broadly on the connections that mark our each moment. She connects and disconnects, joins and separates figures in her work, in order to depict an essence of emotional identification and connection. Her uniquely painted portraits are often partially covered with layers of paint where gesture is visible, creating a stark contrast between the polished human bodies and emotionally charged impasto. As Marsone explains:
"This body of work centers around the emotional life and the internal workings of the female experience, as I know it to be - the complexities of being highly involved in wounds, at the same time aware of a higher state of awareness that relieves those hurts. It's a very personal exploration, which has been a largely intuitive journey, producing work that involves a high level of vulnerability. Ultimately, I hope you find connection or understanding, or some kind of recognition that we are all, fundamentally, the same."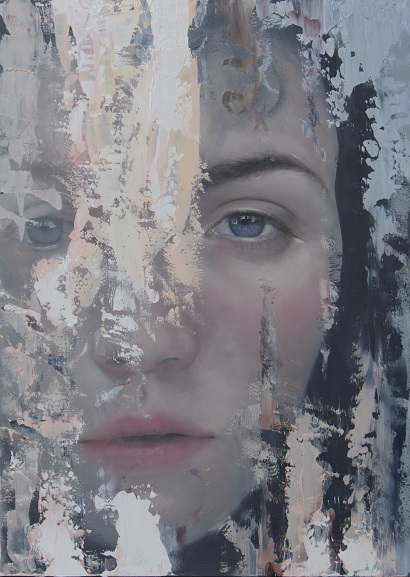 Arbitrary Dreams of Artist Meredith Marsone at Corey Helford Gallery
First established in 2006, Corey Helford Gallery has grown into one of the premier galleries of New Contemporary art. The goal of the place initiated by Corey Helford and her husband, television producer and creator George Lopez, is to support young, emerging, well-known, and internationally established artists, as well as to promote and produce their works through different exhibitions, events, and projects. Corey Helford also represents a group of international artists who work in style genres such as Graffiti and Street Art, Post-Graffiti, Neo Pop, New Figurative Art, and Pop Surrealism. The exhibition Arbitrary Dreams will open on Saturday, February 25, with an opening reception from 7-11pm. Arbitrary Dreams will be on view through March 25, 2017.
Featured images: Meredith Marsone  - The Days' Close. All images courtesy of Corey Helford Gallery.