A contemporary American photographer, Merry Alpern is famous for her controversial oeuvre and utilization of surveillance photography. The artist rose to prominence with her acclaimed series Dirty Windows from 1995, comprised of voyeuristic black and white images secretly taken through the bathroom window of a low-rent sex club near Wall Street. Using a telephoto lens, she captured men and women engaging in sex, doing drugs, and dressing or undressing and a host of other activities. Although the series sparked many controversies and made the public uneasy, it catapulted the photographer's career.
Although the notion of the 'female gaze' has never really interested me, as a woman I could project some of my own experiences onto the pantomime in the window.
This controversial and celebrated work will now be coming to Europe for the first time. Named after the series, the Dirty Windows exhibition will be on view at Galerie Miranda in Paris.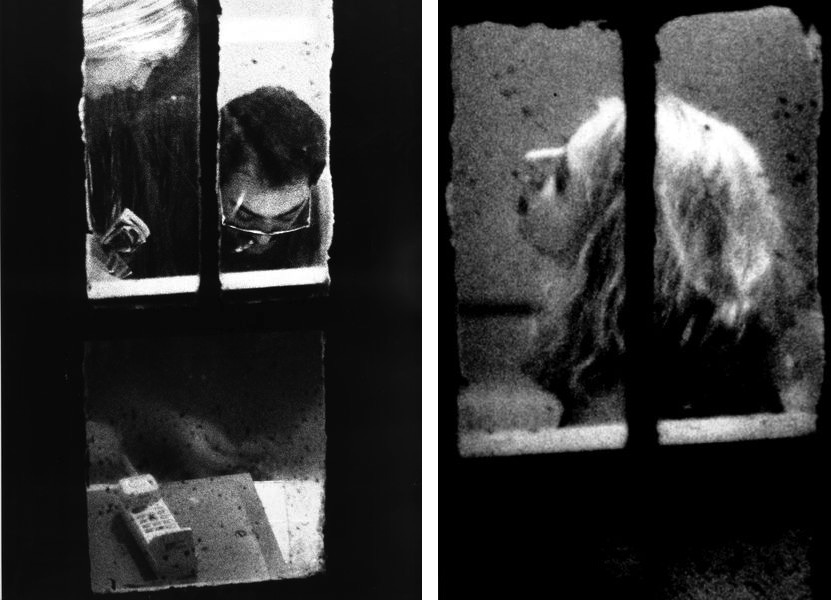 Merry Alpern and the Sociological Espionage
While staying at a friend's loft in the Wall Street district in 1993, Merry Alpern realized that a window in the back room provides a view of a tiny bathroom window of an illegal lap-dance club, where "stock-brokers and other well-to-do businessmen handed over hundreds of dollars and drugs to women in G-strings and black lace."
Captivated by the spectacle, the artist spent an entire winter hidden in a friend's loft, spying with her camera. Engaging in sociological espionage, the artist used a fast black and white film to create images imbued with a peep-show quality.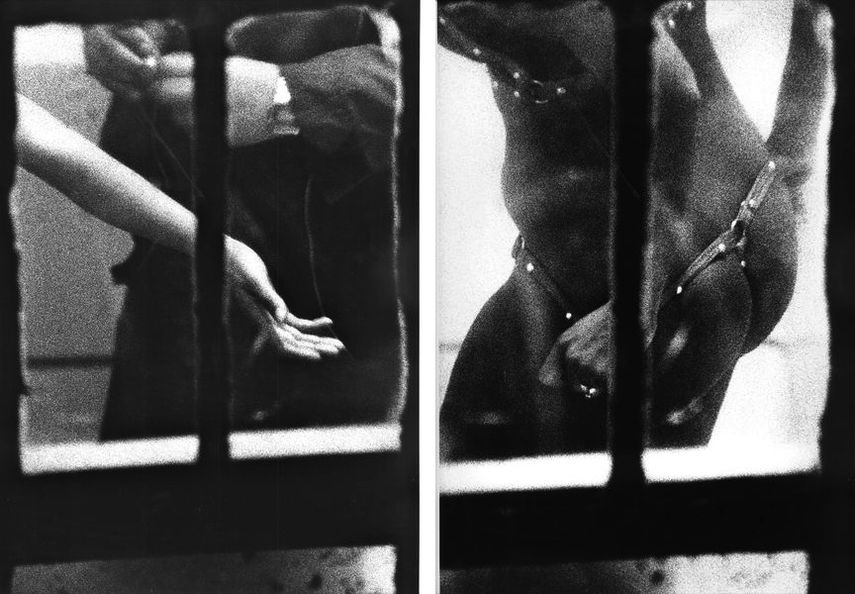 The Controversies
After submitting the series to the NEA (National Endowment for the Arts), Alpern's work was rejected and vilified by conservatives, along with that of co-candidates Andres Serrano, and Barbara DeGenevieve. This caused quite a controversy, at the same time sparking a great interest in the work. As a result, museums such as the Museum of Modern Art in New York and San Francisco rushed to exhibit the series.
Today, the works from Dirty Windows are featured in major private and museum collections including the Whitney Museum of American Art, San Francisco Museum of Modern Art, Museum of Modern Art, National Museum of Women in the Arts and The Museum of Fine Arts, Houston.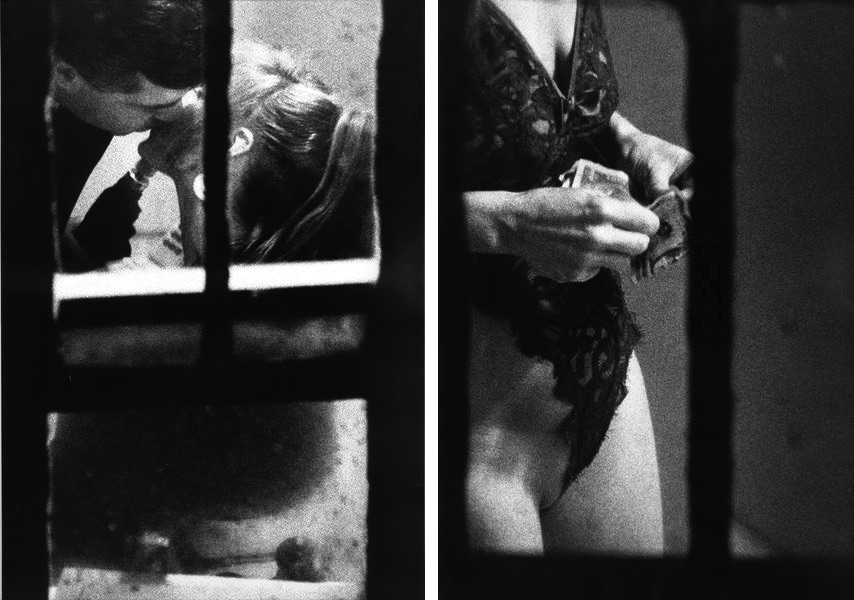 Dirty Windows at Galerie Miranda
Both poetic and gritty, the images from this controversial series raise multiple questions about the sexual exploitation of women, consumerism, power, finance, surveillance and the female gaze.
The exhibition Dirty Windows will be on view at Galerie Miranda in Paris from February 22nd until April 20th, 2019.
Featured image: Merry Alpern - Dirty Windows #2 (detail), 1994. All images © Merry Alpern, courtesy Galerie Miranda.