Based in Heidelberg, Germany, METROPOLINK is one of the most exciting urban art festivals in Europe and beyond. Now returning to the city for the fourth time, it continues to highlight the importance of art in public space and engage with the audience in a different way.
On occasion of this year's edition, METROPOLINK 2018 is building an entire creative village on the former US Army Housing Estate. For eight days of the festival, this place with its 14 adjoining villas will become a center for urban art and a testing ground for urban development.
Focusing on creative art in public spaces and their influences on urban development, visitors will have an opportunity to get acquainted with the future development of the district. They will also be able to immerse themselves into the work of 25 well-known urban artists who will create numerous surfaces, sculptures or light installations.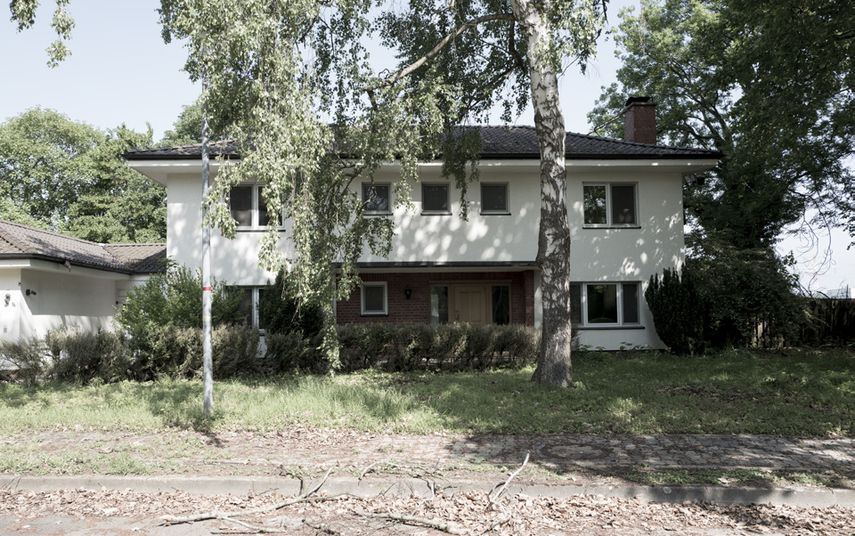 Building an Entire Village
Under the title PHVision-Project, METROPOLINK will create a whole village with thematic areas focusing towards IBA topics such as study rooms, material cycles, networking and co-production and test them. Until 2013, the U.S. army had one of their largest headquarters in this place, with more than 30.000 soldiers and officers living in the city. Now that their facilities and houses are empty, it will serve as the basis for creative development, with the huge support of the City of Heidelberg.
As Pascal Baumgärtner, the Curator of METROPOLINK explains, the festival will take over 14 luxury houses which have previously been occupied by generals. "Standing in an entire street filled with typical garages and houses, you get thrown back into a 1980s U.S. sitcom, E.T. or films like Back to the Future," he explains. Since these spaces have been empty for the last five years, nature has taken it over. "It looks wild in there. But the best thing is that we are allowed to paint the whole thing."
As Baumgärtner explains, the Americans had a huge impact on the youth of Heidelberg, influencing the emergence of German hip-hop and German graffiti pioneers such as Stieber Twins, Torch, Toni L, and Advanced Chemistry.
"Without the work of these graffiti pioneers, street art wouldn't be the same, and urban art would not have the worldwide fame and importance. So yes, there's a strong relationship inside our culture," he adds.
Participating Artists
This year, the festival will bring together artists such as Sweetuno, Herakut, Sam3, Bordalo II, KozDos, Waynehorse, Matthias Mross, Zest, Kera, Guido Zimmermann, Jan Paul Müller, Daniel Thouw, Limow, Stohead, Markus Genesius, Salome Rigvava, Jenfi Guschu, etc.
Among the highlights is the presence of the Portuguese street artist Bordalo II who tackles a socially relevant issue of plastic waste. As Baumgärtner explains, the artist is scratching the nerves of our time. He will create two unique works of art, one in collaboration with a group of refugees. "I'm looking forward to this work... It feels special having him here in Heidelberg," the curator adds.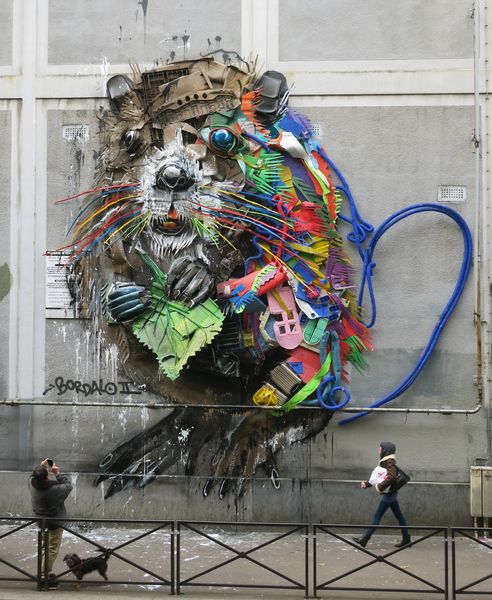 METROPOLINK 2018
Graffiti mapping, urban gardening, gastronomy, creative participation for all generations, international DJs and live music will transform the street into a unique temporary testing field for creative pioneers and those who want to become one.
METROPOLINK 2018 will take place at the former US Army Housing Estate from July 19th until July 27th, 2018.
Featured image: Bordalo II. All images courtesy of METROPOLINK.