Mexican art should be examined in a broader context of the Latin American art. It's not only about the same language, traditions or religion shared by almost all Latin American countries, but because of their similar artistic influences and tendencies. We could freely say that Mexico has the most recognized art scene of all other Latin American countries. There are several reasons for that, most significant one being the important names in contemporary art coming from Mexico (let us just mention Frida Kahlo or Diego Rivera). Although being under heavy influence of the major European movements, Mexicans did create unique and recognizable styles, such as Mexican Muralism or The Rupture Movement. Finally, Mexican art did remain heavily European in style, but indigenous themes appeared in major works as liberal Mexico sought to distinguish itself from its Spanish colonial past.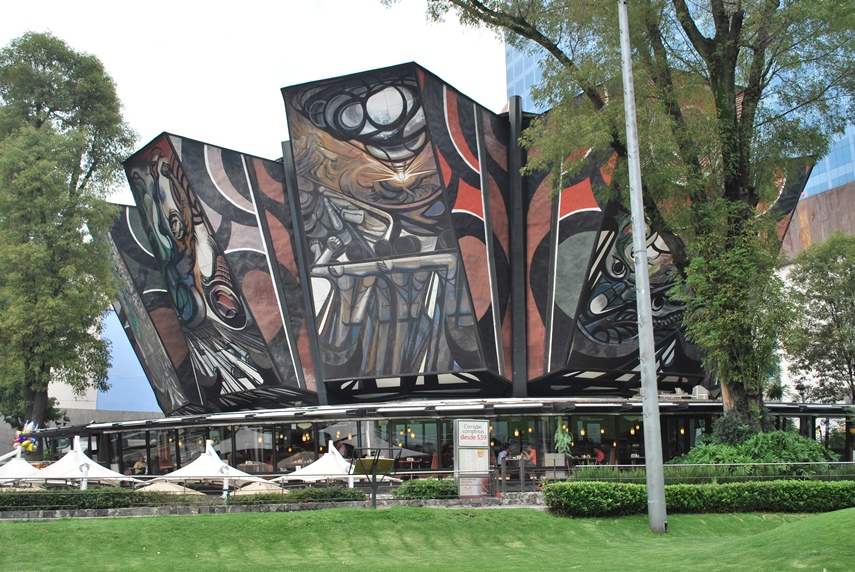 True Mexican Art
Since there has always been a heavy influence of its former colonizers, Mexico has a long history of styles that were created under the influence of major European and American movements. Therefore, we should not be surprised when we see some great names of Mexican art whose works belong to Neo-Expressionism, Pop Art, and so on. However, from 1930s, many Mexican artists began to use "more traditional" style in their art. The term "traditional" should not be understood here as something conservative; in case of post-colonial countries and contexts, using "more traditional" styles and techniques is actually quite progressive and innovative, because it includes the introduction of never before seen artistic techniques. In case of Mexico, we are usually speaking about the huge heritage of the Aztec and Maya cultures and arts. This "Native" influence can be identified in almost every major Mexican art movements of the 20th and 21st Centuries, including also urban and street art.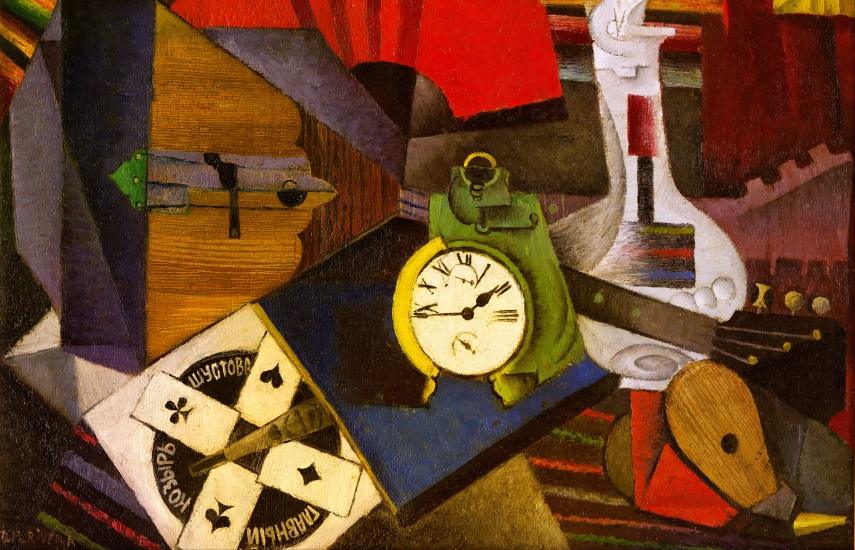 Frida Kahlo, Diego Rivera and Mexican Revolutionary Artists
One of the most famous names of the Mexican art in the 20th Century are Frida Kahlo and Diego Rivera. They are not only famous for their vibrant and Bohemian life; but for being members of one of the most significant Mexican contemporary art movements – Mexican muralism. Mexican muralism was the promotion of mural painting starting in the 1920s, generally with social and political messages as part of efforts to reunify the country under the post Mexican Revolution government. It was headed by "the big three" painters, Diego Rivera, Jose Clemente Orozco and David Alfaro Siqueiros. From the 1920s to about 1970s a large number of murals with nationalistic, social and political messages were created on public buildings, starting a tradition which continues to this day in Mexico and has had impact in other parts of the Americas, including the United States. Of course, these Masters used other styles and techniques as well (particularly Frida Kahlo), but they definitely left a significant legacy in contemporary Mexican Art.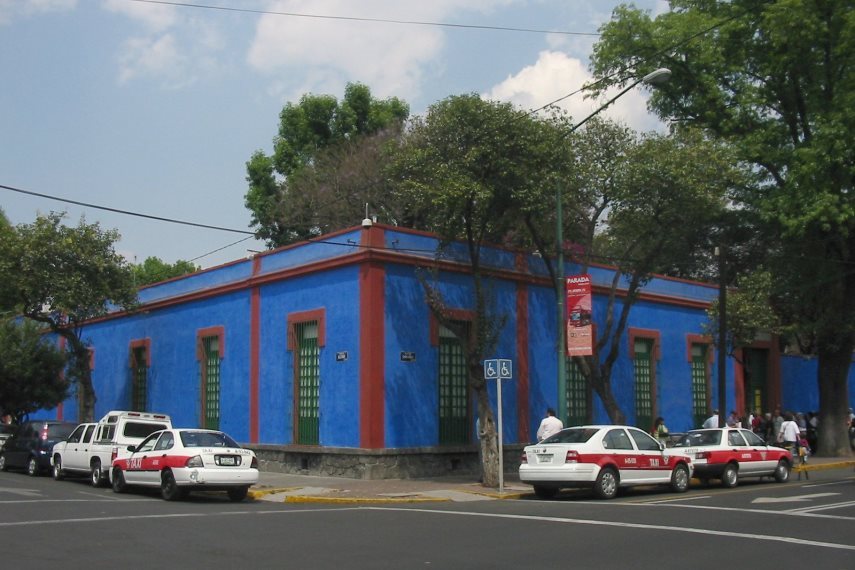 The Rupture Movement and Neomexicanismo
Two very important movements that marked Mexican contemporary art are The Rupture Movement and Neomexicanismo. The Rupture Movement began in the 1950s and 1960s with painters such as Jose Luis Cuevas, Gilberto Navarro, Rafael Coronel, Alfredo Casaneda, and sculptor Juan Soriano. They rejected social realism and nationalism and incorporated surrealism, visual paradoxes, and elements of Old World painting styles. This break meant that later Mexican artists were generally not influenced by muralism or by Mexican folk art. On the other hand, Neomexicanismo that appeared in mid-1980s was characterized by mediums such as collage and often parodied and allegorized cultural icons, mass media, religion, and other aspects of Mexican culture. This generation of artists were interested in traditional Mexican values and exploring their roots - often questioning or subverting them.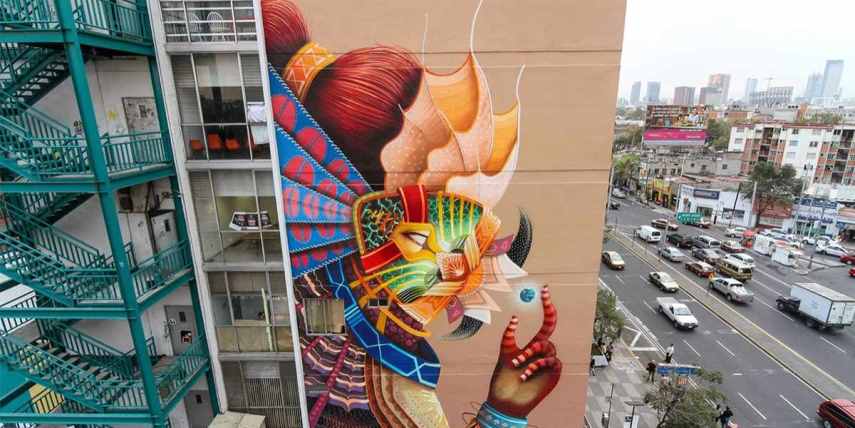 Mexican Urban Art
Mexican urban and street art has been under big influence of the Mexican muralist movement and Mexican Folk Art. Of course, Mexican street and urban artists are not only influenced by these styles, but it's something what makes Mexican urban art quite unique. Some of the most recognized Mexican street and urban artists today are: CHema Skandal, Farid Rueda, Pablo Delgado, Curiot and many more. But, when we speak about Mexican urban and street art, it is important to mention that within this movement we can see reflections of the most important Mexican art tendencies in the last 100 years – a tendency for emancipation and liberation from the dominant European ("in the role of a colonizer") art movements.
Editors' Tip: Mexican Painters: Rivera, Orozco, Siqueiros, and Other Artists of the Social Realist School (Dover Fine Art, History of Art)
When you hear the term "Mexican art", the first artists that comes to your mind are probably Frida Kahlo or Diego Rivera. But, the Meixan art is truly rich, including the contemporary art practices as well. The book we recommend explores this Mexican tradition — the artists, their works, the social and political background, and the relationship of the modern painters to European and Mexican historical tradition. Helm, an important collector who knew most of the artists, writes informally yet with deep understanding about the major figures — Orozco, Rivera, and Siqueiros — as well as over 40 others little known outside their native Mexico. He writes about Rivera's strong political beliefs and their effect on his work, and continues with other artists.
Featured Images: Mural by Diego Rivera showing the pre-Columbian Aztec city of Tenochtitlán; Mural by Jorge González Camarena at the Palacio de Bellas Artes. All images used for illustrative purposes only.