Through the artworks presented in Mia Bergeron's new solo exhibition in Colorado, the viewers will be able to look in the mirror and understand themselves in a new way. The latest body of work by this talented painter, entitled Shared Solitude, was created to evoke human experience and what all of us must go through at some point in our lives, all on our own. Over twenty new paintings will soon be on view, testifying to the professional growth of Mia Bergeron's practice and the more mature approach she has taken in depicting topics that we can recognize in her older artwork as well. What was it that inspired her to take on such a complex narrative?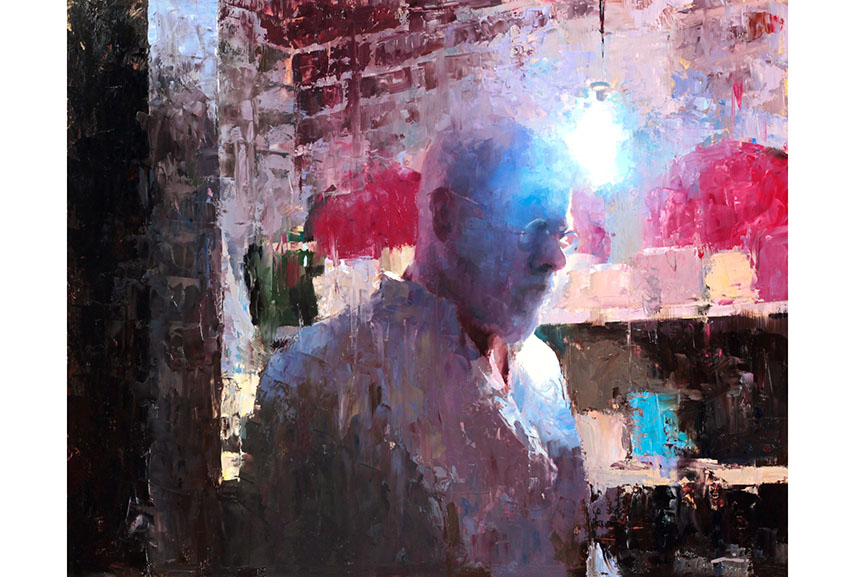 Shared Solitude
How do we participate in our own lives? Aiming to answer this question, Mia Bergeron gave life to a group of paintings guided by the idea that the viewer can take away from these works what they give - their own experience, longings, feelings, fears, memories and introspections. By looking at these canvases we can see ourselves, provoked to look deeper and perhaps discover things we didn't know were within us. At times, the paintings might just make us think about them, not necessarily exploring ourselves, but maybe someone else's mindset. Many of these pieces remind us of those of Andrew Wyeth, which Mia Bergeron cites as an inspiration. She admires the stillness to his work and the way she becomes aware of herself as she goes through his oeuvre. This appears to be something that the artist herself sought to achieve, and has managed successfully.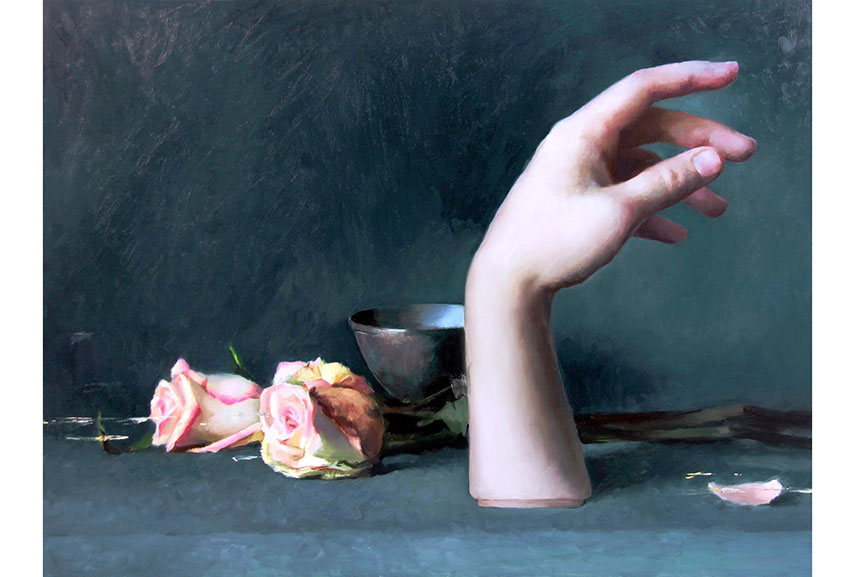 Les Feux Follets
Out of all the works on display, there is one painting in particular that catches our attention with its interesting backstory. Les Feux Follets draws from a tradition in Quebec, as Mia Bergeron grew up hearing folklore from her grandparents in Canada. What she depicted here are actual small fires sometimes seen above graves, thought to be from the cases that escape a body after it has been buries, according to the artist. She also explains that there are many tales about these small flames people would see in the night in odd places; one such story was that they were evil spirits looking to hurt small children. In this painting, she tries to express her fascination for the natural and invented symbolism of this phenomenon.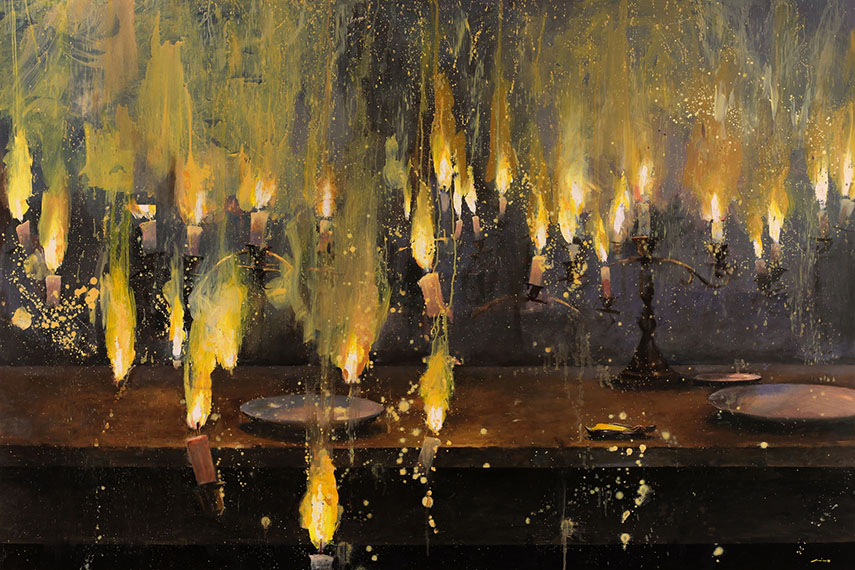 Mia Bergeron Solo Exhibition at Gallery 1261 Denver
In this show, her second in Denver, Mia Bergeron relies on her old practice to create new works. In her own words, she says the images that have been associated with her past have become forerunners, and as such have been unpeeled, abandoned or rethought here. For the artist, these pieces are a sacred act of hope and she believes they could be for her viewers as well. Shared Solitude, a solo exhibition of works by Mia Bergeron, will be on view from November 11th through December 3rd, 2016, at Gallery 1261 in Denver, CO, USA. The opening reception is scheduled for November 11th, from 6pm to 9pm.
Featured image: Mia Bergeron - Sanctuary. All images courtesy Gallery 1261.