Art is definitely one of the most powerful tools used to describe complex philosophical and sociological issues in a way everybody can understand. If several artists, dealing with the same idea come together in one exhibition, the issue receives even more dimensions. That was the intention of Anirays Camino and Genesis Gonzalez, two curators and artists, who recently organized Identity, an exciting show, at the gallery Art Living Room in Miami. Six different artists, with different backgrounds, different approaches, and different perspectives, deal with the same topics: self-concept and self-construction.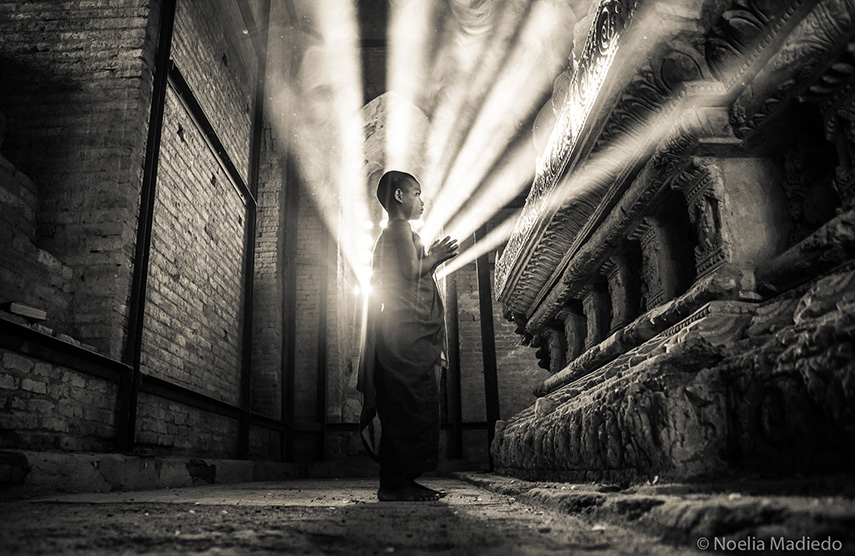 The Concept of Identity
One's self-concept is not something solid or unchangeable, but it is rather a collection of different elements, such as gender identity, cultural identity, and our past, present and future selves. This complex and sophisticated structure is always changing, and is highly influenced by the society's successes and failures. So, through conflation of different styles and approaches, the curators tried to communicate the idea of a self-concept in a visual and emotional dimension.
What curators say about the idea of the show: "We all become who we are mostly by the experiences, the places and the people we have in our life. We connect with different things that make us vibrate in a higher vibe. How amazing it is to find a place where you can see from different artists, different mediums and beyond everything, different experiences of the reflection of an Identity and all types of things that make them feel alive, and feel the magic and being an artist."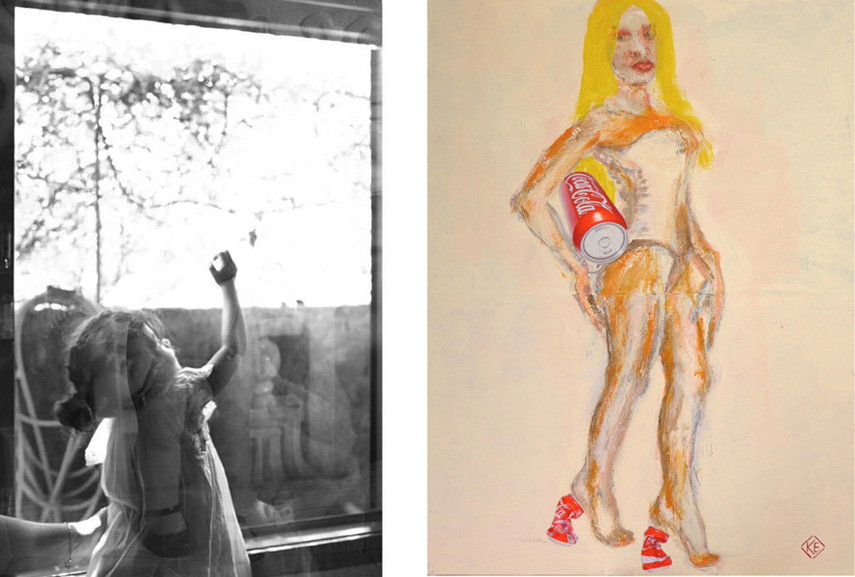 Participating Artists
The exhibition presents six visual artists based mostly in Miami and who apply very different tools in their artistic practices. Ana Trelles Portuondo and Kat Elagina focus on painting and drawing, sometimes combining the two techniques in one work. Their concept of self-understanding, of identity, is highly emotional. They depict persons not in a certain moment, but in a certain stage of their lives. Their works have a deep chronological depth. For Kat Elagina, the interaction of an individual with a modern consumer society is of a great importance. Her artwork depicts a young half-naked woman, who wears screwed coke cans as high heels and bears an oversized coke can in her hands.
Magda von Hanau uses a very special technique, combining three or more photos printed on glass in one picture, thus imitating the double blend. These different overlapping photos symbolize an overlap of the layers of our memory, self-understanding, and consciousness. Noelia Madiedo, Renata Dillon, and Romulo Avendano work in the field of digital photography; they catch the moment of revelation of their characters, the precious moment of self-understanding.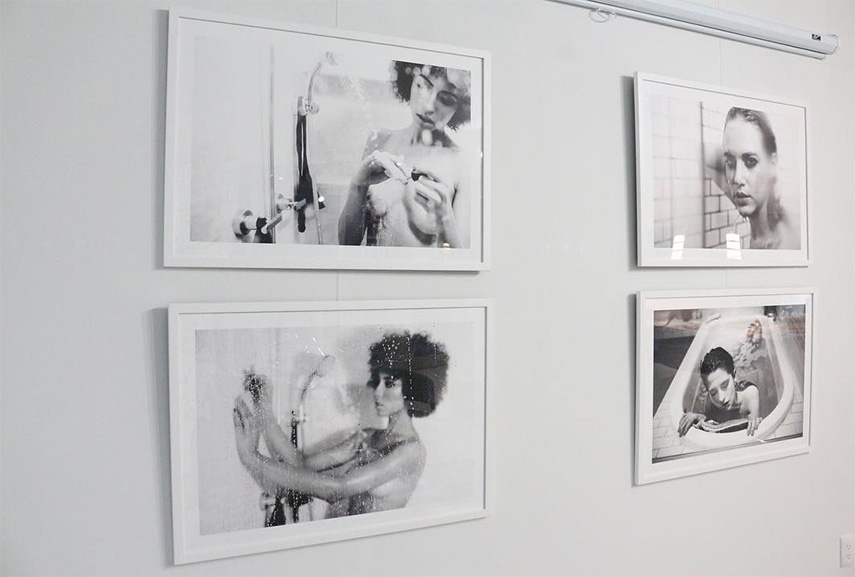 Miami Artists at ART LIVING ROOM
The show Identity represents the variety of artistic practices undertaken by Miami-based artists. The gallery itself is an unconventional and ambitious platform for creative individuals from the region. "ART LIVING ROOM is a space for amazing artists and collectors. We like to keep a very warm welcoming space for the whole family. We work for the culture and best-loved art in the world. We want to be a platform for the best art," said Camino and Gonzalez. The exhibition runs until 31st of October, 2017.
Written by Daria Elagina.
Featured image: Romulo Avendano - Elevation. All images courtesy the author.