As much as 75,000 square feet of exhibition space will be offered by the fifth edition of Miami Project art fair, ready to once again present a fine selection of contemporary art spread over three floors. The Edition 5 of the event will not only be erected atop and within an expansive structure located in Miami Beach, but it will also share its location with another renowned fair of the region - NADA, which is only one block away. Inviting top collectors, Miami Project will also welcome some sixty exhibiting galleries from all around the world, contributing to the series of events dedicated to contemporary art in Miami at the end of the year.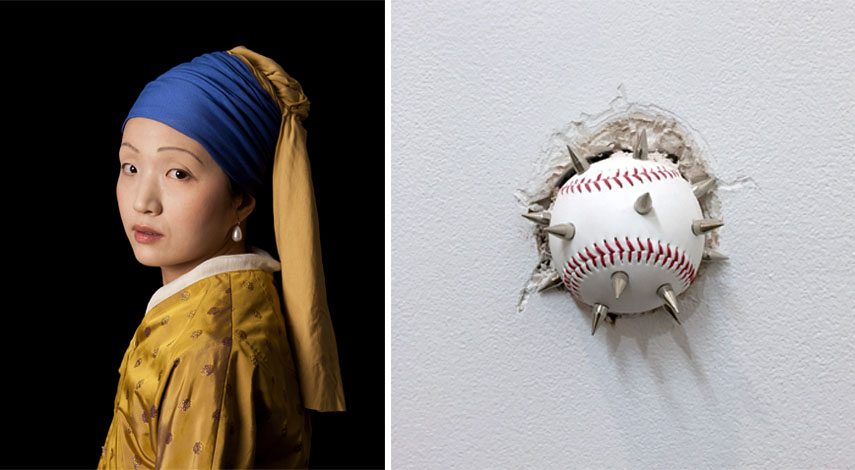 Participating Galleries
Miami Project will once again gather a fine selection of international exhibitors, coming from the United States and abroad. Among the participants, we have returnees like Hashimoto Contemporary from San Francisco, which will bring talents such as Crystal Wagner and Jeffrey Cheung. Be sure to also check out Art Vitam and the works of Didier Hamey, as well as the presentation of William Eggleston, Tad Lauritzen Wright, Kit Reuther and Greely Myatt at David Lusk Gallery. At Digital Art Project, find the pieces by Mike Smalley and Paul-Émile Rioux, while Jane LaFarge Hamill, Dan Gluibizzi and Matthew Craven will exhibit at FMLY. On view and for sale, there will also be David Kuraoka, Tom Lieber and Bruna Stude at galerie 103, Vivian Springford at Gary Snyder Fine Art, Zhuang Hong Yi and Jesus Curia at Nil Gallery. Some extraordinary group shows will be on display at galleries like Zevitas Marcus, Rebecca Hossack Art Gallery, Nicole Longnecker and Jonathan Ferrara.
Location of Miami Project 2016
Miami Project 2016 - Practical Information
The fifth Miami Project will be held between December 1st and 4th, 2016, at 6625 Indian Creek Drive in Miami Beach, FL, USA. The VIP Preview will take place on December 1st from 12pm to 4pm (granted to VIP Pass and Preview Pass holders), while the public opening is for 4pm to 8pm. Fair hours will be from 11am to 7pm, 11am to 6pm on closing day. Ticket prices range from $20 for the One-day pass, $35 for Multi-day pass and $50 for the Preview pass. For more information, please visit the official website.
All images courtesy Miami Project.