The Italian duo Miaz Brothers always preferred portraiture, but thought that they could bring something new to the process. And they did. To begin the new year, Wunderkammern Milan will present the Miaz Brothers art exhibition titled Hazy State of Affairs. Known for their radical new take on portraiture, the Italian duo, and siblings in real life, create large-format canvases featuring ghost-like images using spray paint in an innovative way. As the duo explains, they aim to "represent the fact that we are composed of infinite particles in continuous evolution". The Antimatter Series incorporates a diverse and refreshing range of subjects, from their friends, their dear departed and fashionable female Japanese adolescents to philosophers, and figures from the era of the English Restoration.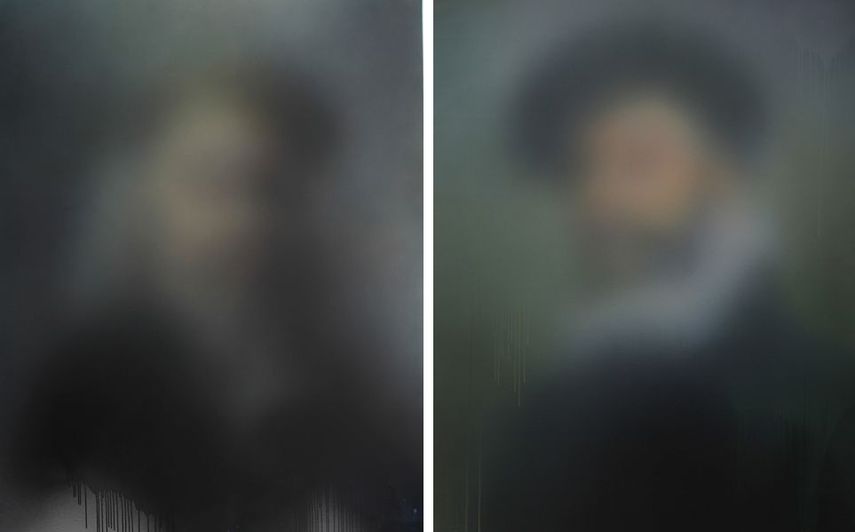 The Image of a Blurry Truth
Artworks featured in the exhibition present a powerful metaphor of the contemporary society's status, in which the truth of the events is dull and altered, remaining unintelligible. Their aesthetic brings a short circuit between reality and imagination, certainty and doubt. Imbued with a delicate and ethereal shades of colors, their canvases invite the viewers to distance themselves from the painting in order to synthesize the image as a whole. Lacking lines that delimit the subject, as well as the recognizable details which are typical of portraiture, these paintings are at the same time abstract and figurative. These works encourage the viewer to make a subjective interpretation of the image of a blurry truth.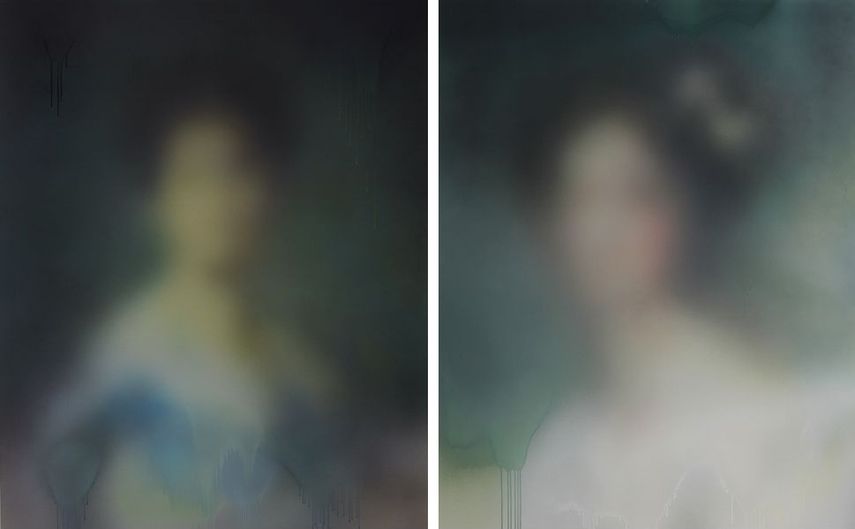 The Practice of Miaz Brothers
During their experimental phase, the Miaz Brothers explored different artistic techniques, including video, painting and photographs. Over time, they have developed an innovative and original approach to the traditional subject of portrait painting. For them, portraiture in itself prompts questions about the transitory nature of existence. In their enigmatic and evocative works, their subjects are represented completely blurry and out-of-focus. Providing a visual experience that activates our awareness, their works compel the viewers to engage their visual and cognitive perception, stimulating mnemonic and personal associations in their mind. Their paintings invite the viewer to always be able to take a considerable distance in order to see the whole picture.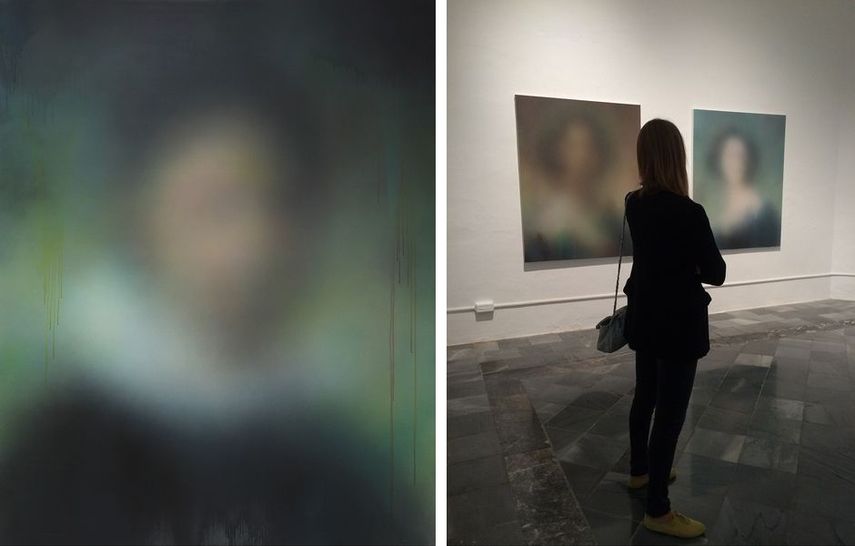 Miaz Brothers Art Exhibition at Wunderkammern Milan
The Miaz Brothers are winners of the prestigious 5th Arte Laguna Awards Painting section in 2011 and of the Amposta Museum of Contemporary Art International Biennial Prize in 2010. They have exhibited at Thetis in the spaces of the Arsenal of Venice and have been presented in important galleries and international art fairs.  They often choose unconventional exhibition spaces in order to engage the public's spontaneous reaction. Curated by Giuseppe Ottavianelli, the exhibition Hazy State of Affairs will be on view at Wunderkammern Milan from February 16th until April 8th, 2017. The opening reception will be organized on Thursday, February 16th, from 6:30 until 9:30pm.
Featured image: Miaz Brothers - Installation view in Los Angeles, 2014. All images courtesy of Wunderkammern Milan.