It is not rare that black artists born and educated in the diaspora often explore their identity by fusing the African traditions with Western art history and popular culture; by doing so they create complex narratives responding to various socio-politically relevant subjects.
A very good example of such an artistic practice is the one by British-Kenyan painter Michael Armitage who quickly rose to fame as a promising contemporary painter. His large-scale paintings that are often inspired by political events, pop culture, African folklore, and personal memories, resonate well with the importance of Black experience in regards to institutionalized racism, especially in the UK where the artist is born.
This Autumn, Michael Armitage will have his first major museum presentation titled Paradise Lost at Haus der Kunst in Munich where audiences will be able to get to know his work better and understand the critical recognition he received in the past few years.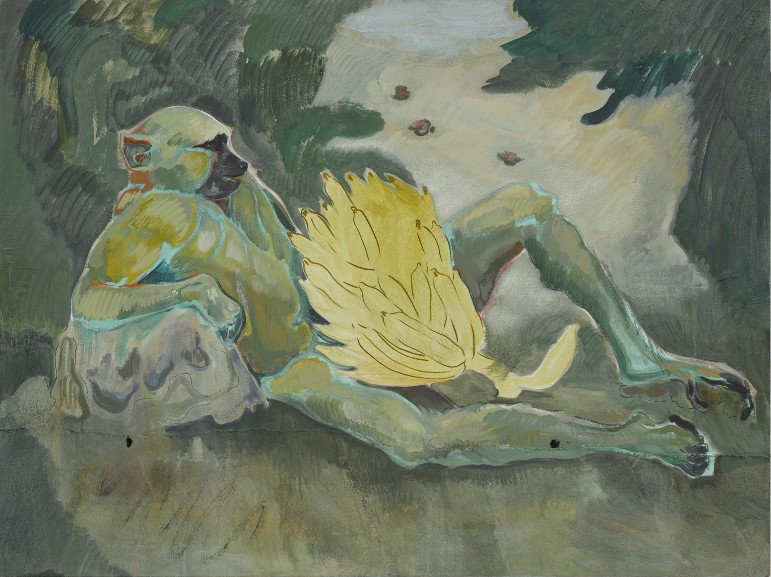 Armitage's Painterly Domains
Michael Armitage's paintings are saturated with numerous art history references from Titian to Egon Schiele in the sense of composition and palette. They are not just honoring the Old Masters; rather, they are used as a tool for interrogating the exoticism usually applied when looking at the Other.
The prime material Armitage uses as the canvas is called Lubugo, a cloth-like material traditionally produced out of the Natal fig tree by the Baganda people in southern Uganda. Lubugo has a specific function as it is used in coronation, healing rituals, and for shrouds (although today the material is also used in other crafts).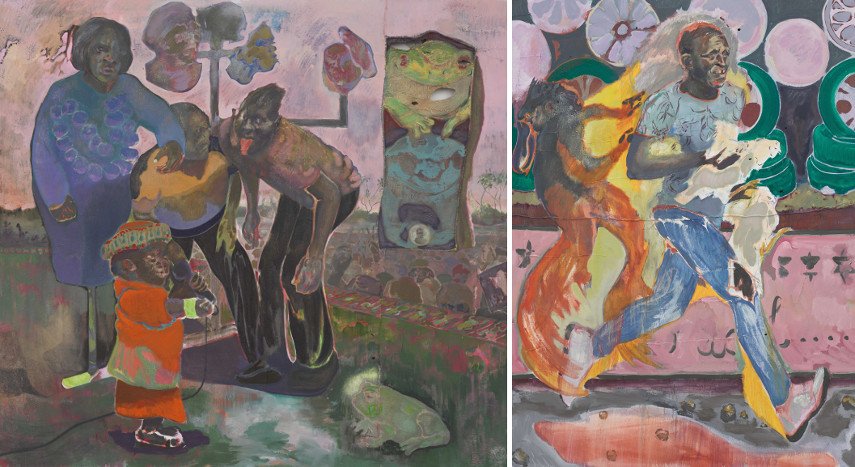 The Installment
Curated by Anna Schneider, Paradise Lost consists of four groups of works made by the artist from 2014 to the present. A group of animal paintings will open the exhibition to engage the viewer to think about the common exotic and erotic view of Africa.
The second room will host large-format landscape paintings made between 2015 and 2019 that further extend what can be described as Armitage's actual post-colonial intervention; these works refer to the political past and refer to different concepts of nature in Africa and Europe, while the ones in the third room will be more focused on the representation of the human figure.
The final room will feature the Kenyan Election Series consisting of eight paintings focused, as the title suggests, on the Kenyan parliamentary elections of 2017 and the social unrest.
Armitage's paintings will be accompanied by a selection of film footage, East African sculptures, watercolors on paper, and ink drawings that will help understand the variety of African gestures and facial expressions. On display will also be the presentation of around seventy 20th century works by prominent East Africa artists such as Jak Katarikawe, Meek Gichugu, Elimo Njau, Asaph Ng'ethe Macua, Theresa Musoke, and others.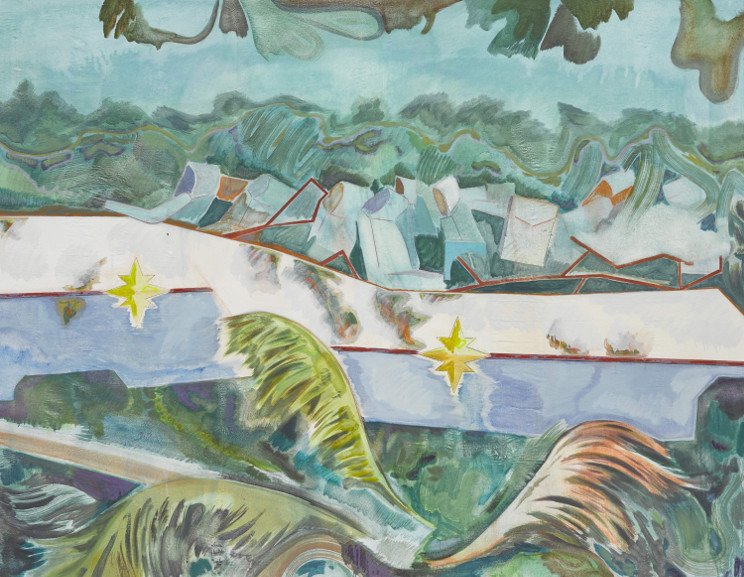 Michael Armitage at Haus der Kunst
The upcoming exhibition will be accompanied by a catalog that will include contributions by the curator, as well as several notable scholars.
Michael Armitage: Paradise Lost will be on display at Haus der Kunst in Munich from 4 September 2020 until 18 April 2021.
Featured image: Michael Armitage Portrait © White Cube (George Darrell. All images courtesy Haus der Kunst Munich.