The staff of the National Portrait Gallery in London is tirelessly setting the stage for their next landmark exhibition, one that will analyze the influence of Michael Jackson and his music on some of the leading names in contemporary art. Titled Michael Jackson: On the Wall, this show will comprehensively span across several generations of leading artists across a multitude of media, all of whom found some source of inspiration within the work of the legendary American singer.
All the names included in the show's program, despite coming from different generations, parts of the world and artistic backgrounds, were at some point in their careers utterly fascinated by the things Jackson, his music and dance moves represented in terms of American culture.
Rarely do we have an opportunity to explore such a famous person's career and have something new to say about the individual in question, but this is certainly one of those rare and precious cases where there's still some uncharted territories. Michael Jackson: On the Wall will open in the summer of 2018 and will coincide with what would have been Michael Jackson's 60th birthday on August 29, 2018.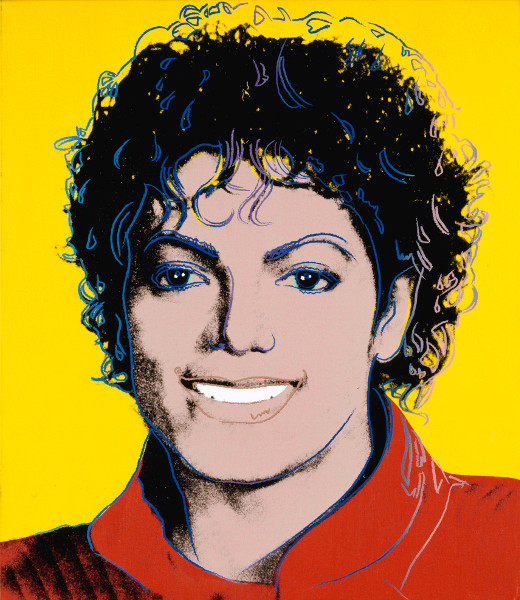 Michael Jackson, More Than Entertainment
Michael Jackson is unquestionably one of the most influential cultural figures that emerged from the 20th century. Even now, about ten years after the time of his shocking passing, Michael's legacy continues to shine brightly throughout the landscape of 21st-century popular culture. His best album works are still being sold and continue to grow in popularity, his short films are still watched, and his enormous fan base remains as influenced by his music as it ever was.
All in all, Michael Jackson's impact and fame show no real signs of diminishing and the questions raised by him as a social phenomenon are still as relevant today as they were a few decades ago.
Jackson's significance is broadly acknowledged in terms of his music, videos, dance choreographies and fashion, but his impact on contemporary art is an untold story that often manages to fly under the radar.
This is something that's about to change as Michael Jackson: On the Wall will be an exhibition of an incredible scale and will feature a rich array of notable international loans from institutions and collectors across the globe.
Michael Jackson: Unmasked (Full Documentary)
Michael Jackson and His Influences on Contemporary Art
As an addition to all the barriers he overturned during his lifetime, the American Pop singer has become one of the most depicted cultural figures in visual art by an extraordinary array of leading contemporary painters, which logically reflected strongly on his influence.
This phenomenon's initial roots can roughly be traced all the way to the year of 1982, when Andy Warhol first used the musician's image in a print. Of course, Jackson was already a cultural icon by that point and his name rang out all over the world, but Warhol instigated a wave of visual artists incorporating depictions of Jackson into their artworks.
In order to better understand this aspect of the magic American singer had, Michael Jackson: On the Wall will bring together the works of over 40 artists, drawn from both public and private collections around the world.
Michael Jackson: On the Wall will also include new artworks that were made specially for the upcoming event at the National Portrait Gallery.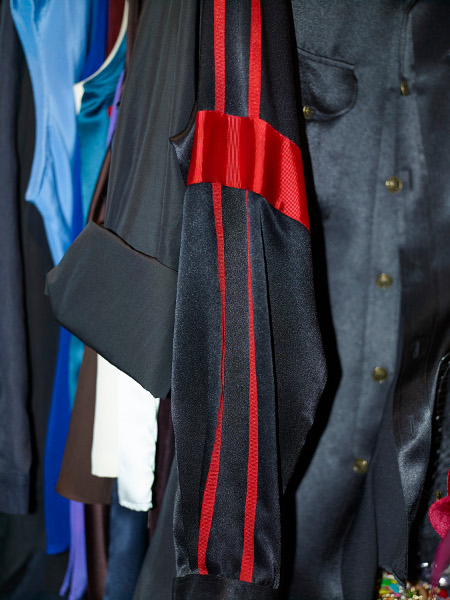 The Two-Fold Concept Behind the Exhibition
It should be highlighted that the exhibition will not only ask why so many contemporary names have been attracted to Jackson as a subject, but also why he proceeds to loom so large in our collective cultural imagination.
As such, the exhibition will explore both the impact of Jackson on contemporary art and the sustained interest in him as a major cultural figure.
We should also point out that this innovative showcase shall be accompanied by a scholarly publication with essays by Nicholas Cullinan, Margo Jefferson and Zadie Smith.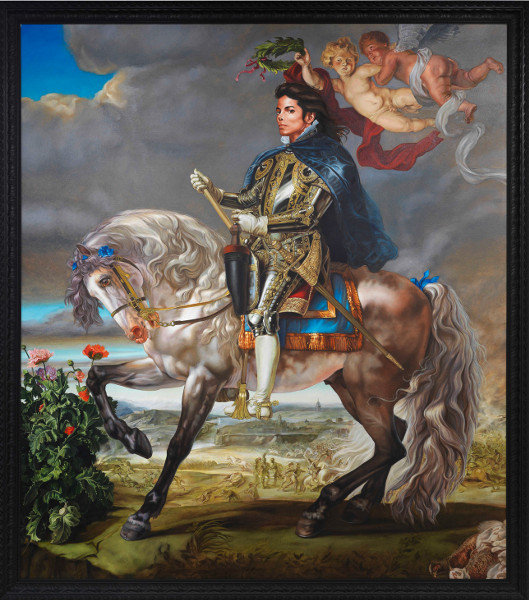 Artists Whose Work Was Influenced by Michael Jackson
The selection for Michael Jackson: On the Wall comprises of works by some of the most important contemporary names of the last forty years, but also includes pieces by some up and coming names who were influenced by the singer and his album works at some point.
This includes names like Mark Flood, Isa Genzken, David Hammons, Rashid Johnson, Isaac Julien, David LaChapelle, Louise Lawler, Paul McCarthy and Lorraine O'Grady but also Catherine Opie, Grayson Perry, Faith Ringgold, Kehinde Wiley, Hank Willis Thomas, Andy Warhol, and many more.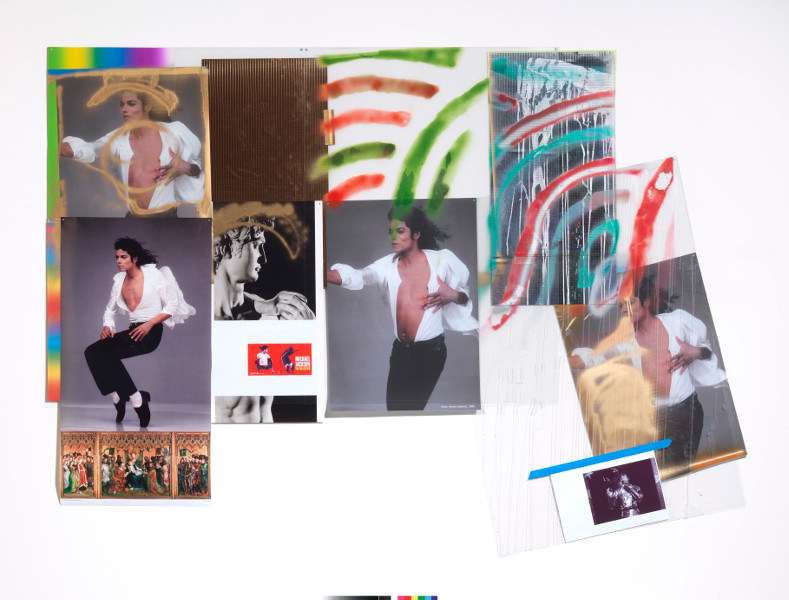 King of Pop Music at the National Portrait Gallery
Resourceful, innovative and eye-opening, Michael Jackson: On the Wall takes an entirely new approach to analyzing art by investigating the impact of a cultural figure on contemporary art.
Dr Nicholas Cullinan, Director of the National Portrait Gallery in London, commented:
The exhibition breaks new ground for the National Portrait Gallery in its subject matter and the breadth and profile of the artists who have been invited to participate. It will open up fresh avenues for thinking about art and identity, encourage dialogues and invite audiences interested in popular culture and music to engage with contemporary art.
Michael Jackson: On the Wall, a show demonstrating how an artist could find influence in the American King of Pop music and dance, will be open for viewing between the 28th of June and the 21st of October 2018, and will take place at the National Portrait Gallery in London. After that, the show will be touring to The Grand Palais in Paris (from November 2018 to February 2019), The Bundeskunsthalle in Bonn (from March to July 2019) and EMMA – Espoo Museum of Modern Art in Finland (from August 2019 to January 2020).
Featured image: David LaChapelle - An illuminating path, 1998. Courtesy of the artist, David LaChapelle. All images courtesy the National Portrait Gallery, London.