Joshua Liner Gallery is hosting its second Michael Kagan exhibition, Lights Out. Kagan will exhibit his recent work – paintings inspired by pursuit for extraordinary, but highly risky achievements. The show will feature eight large-scale pieces and six smaller ones. For the first time, Kagan will also exhibit landscapes. Don't be worried: the painter maintains his recognizable approach to the subjects. Kagan's paintings still focus on overcoming nature's limits and putting ourselves to the constant test of endurance.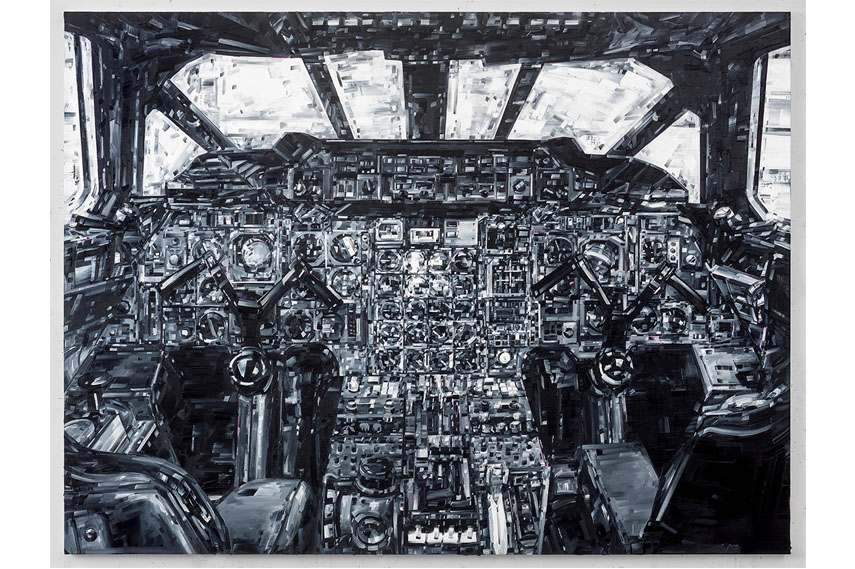 Lights Out is About Life Changing (and Life Threatening) Moments
Lights Out is composed of paintings of astronauts, Formula One drivers, cockpits, racecars and mountains. The title of the exhibition corresponds to Michael Kagan's subjects – the dominant idea of this series of paintings is the idea of risk. His subjects have either died achieving something great, or they haven't, but it was very likely to happen. One of the life changing situations the artist has chosen to depict in this series of images is, for instance, the last time a human being has walked on the Moon. It was in 1972, and the human in question was astronaut Eugene Cernan. The painting derived from a famous photograph is titled There is No End and it is true to scale. Other Kagan's painting is a large-scale work depicting the Brazilian Formula One driver Ayrton Senna just moments before his fatal crash during the 1994 San Marino Grand Prix. Concorde shows a cockpit of an airplane, contemplating the laws of nature we had to defeat or turn to our advantage.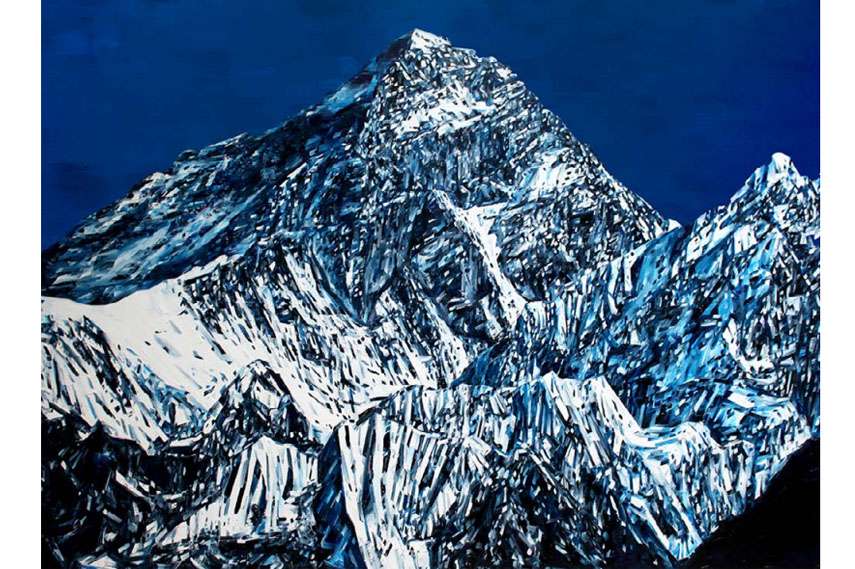 Iconic Moments in Thick Slabs of Color
Michael Kagan is a Brooklyn-based artist famous for his iconic imagery, big clients including Nasa and the Smithsonian, collaborations with Pharrell Williams and his company, and the cover he painted for Big TV, the 2013 album of the band White Lies. The latter was awarded as the Best Art Vinyl award for that year. Fascination with iconic moments from human history and, at the same time, with space, led him to a distinctive use of painting as a medium. Kagan bases his works on photographs, but doesn't paint in a photorealistic manner. On the contrary, his style is characterized by thick slabs of color. His paintings look realistic from far away, but as you get closer – they become more and more abstract. The energetic brushstrokes of oil on linen reinforce Kagan's epic subjects and representative scenes, creating energy within the compositions.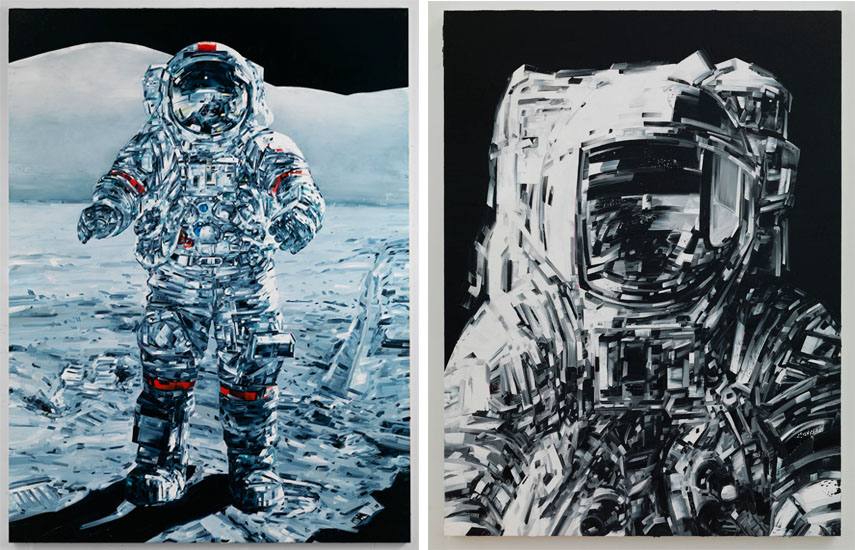 Michael Kagan Exhibition at Joshua Liner Gallery, New York
Kagan's creative process starts with diligent research. By spending hours to understand as much as he can about the subjects and stories he wants to paint, the painter makes sure that he picks just the right images. Kagan wants to present only the greatest moments of humankind's triumph over nature, so he edits down his scenes until he's left only with the most powerful ones. Lights Out will be opened on Thursday, February 11, 2016 at Joshua Liner Gallery in New York. The artist will be present for the opening reception, and the exhibition will be on display until March 12.
Featured image: Michael Kagan – There is No End, 2015 – Detail. All images courtesy of Joshua Liner Gallery.