Benrubi Gallery is delighted to present a solo exhibition of a German photo and video artist Michael Najjar titled outer space. This is the artist's first exhibition at the gallery and the first big showing of the series in New York City. outer space investigates the latest expansion in space travel and how it is forming our life on earth and in the universe. Najjar is the first civilian artist trained to fly to space and his series of large-scale photographs capture an ardent and immersive futuristic world, inspired by vanguard aeronautic technologies and the developing industry of space tourism. The power of photographs is treading towards the new frontiers as realistic components merge with fictional realities to make visible what is currently invisible or exceeding human perception.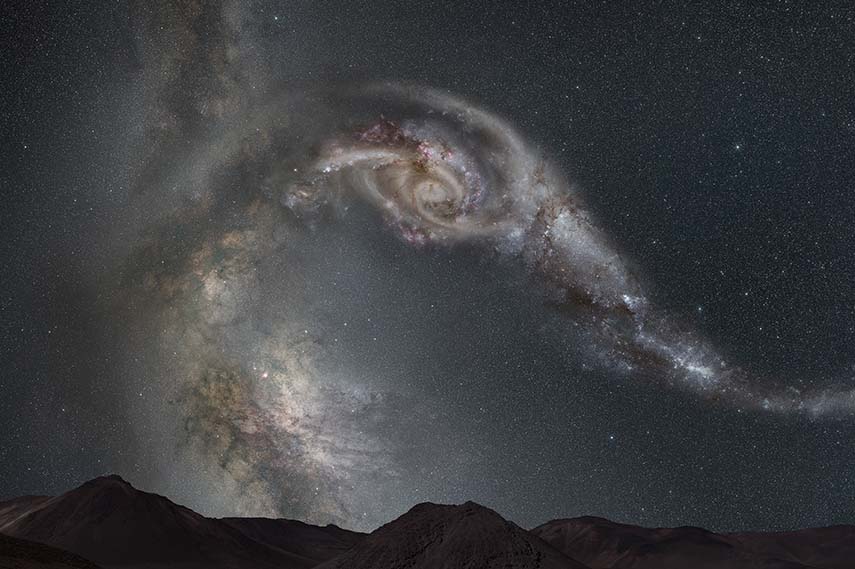 Astronauts, Cosmos, Space Gardens
At the center of Najjar's personal experience with space-trotting is the performative feature of the displayed images. Being one of the front-running astronauts of Richard Branson's Virgin Galactic, Najjar has been undergoing a thorough, many-stage cosmonaut training in Star City in Russia since 2012, and will board SpaceShipTwo in near future. Michael Najjar utilizes his actual experience of space-training, such as zero-g flight, centrifuge training, underwater spacewalks, and stratosphere flight, to produce a complex and unprecedented series of photos that inspect the essential connections between technology and humans. In this exhibition, the reality and the simulation are so masterfully entwined that they appear to be cut from the same cloth, thus allowing for new ways of seeing.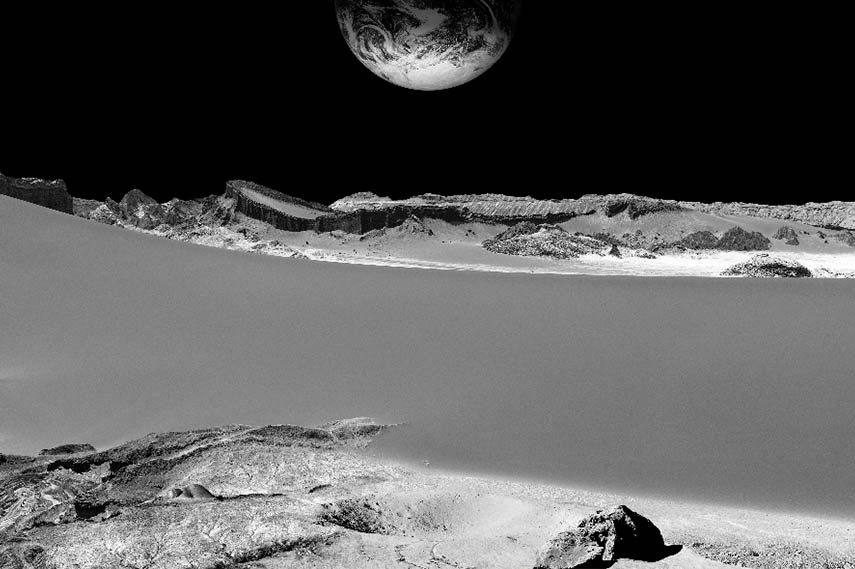 Desire for the Exploration of the Unknown
Humanity is on the verge of a new era – the era of commercial space travel! The photographs of outer space, such as golden eye II – the ultra-high resolution telescope, the largest centrifuge in the world, the first private spaceport, mining on the moon, or space debris circling around our planet, tackle these technological signs of progress in an attempt to clarify their influential cultural inference through artistic modification. As Michael Najjar has said, by exploring the vast universe we change our perception of who we are and where we originate from. Michael Najjar is a German artist, adventurer, and future astronaut. He works primarily in photography and video, and his works have been described as visions and utopias of the future. His pieces have been displayed in galleries, biennials, and museums worldwide. Michael Najjar has had exhibitions at Museo Reina Sofia, Deichtorhallen Hamburg, Kunsthalle Hamburg, Goethe Institute in New York, Central Academy of Fine Arts in Beijing, and many, many more.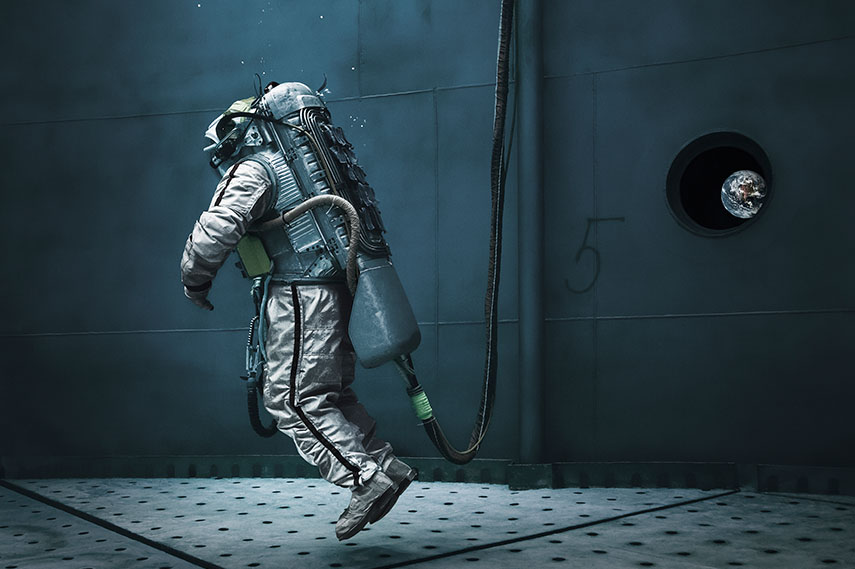 Michael Najjar Exhibition at Benrubi Gallery
Michael Najjar's solo exhibition outer space will be on display at Benrubi Gallery in New York. The gallery, founded in 1987 by the late Bonni Benrubi, is one of the leading photography galleries in the United States and it focuses on 20th Century and contemporary art. They will show Michael Najjar's work from March 31st to May 14th, 2016. The opening reception is scheduled for Thursday, March 31st from 6 PM to 8 PM at 2, 521 W 26th St, New York.
All images are ©Michael Najjar. Courtesy of Benrubi Gallery, NYC.
Featured images: Michael Najjar - europa, 2015 ©Michael Najjar | Michael Najjar - space garden, 2013 ©Michael Najjar | Michael Najjar - golden eye II, 2012, ©Michael Najjar | Michael Najjar - gravitational rotator, 2013 ©Michael Najjar | Michael Najjar - kinetic drift, 2014 ©Michael Najjar | Michael Najjar - orbital debris_2010, 2013 ©Michael Najjar | Michael Najjar - serious anomaly, 2015 ©Michael Najjar | Michael Najjar - space debris II, 2012 ©Michael Najjar | Left: Michael Najjar - final mission, 2011 / Right: Michael Najjar - gravitational stress at the edge of space, 2013 ©Michael Najjar