One of the most interesting figures of the versatile Polish contemporary art scene will bring his new body of work to Switzerland for the very first time. We are talking about Michał SEPE Wręga and his new solo exhibition at Zurich's Galerie SOON that will put on view over a dozen new works that the artist himself calls "visual reports". Known for a particular kind of figuration that spans across various media and techniques, SEPE never failed to amaze us with his curious scenery that often tackles topics and issues related to contemporary society. What can the visitors expect this time round?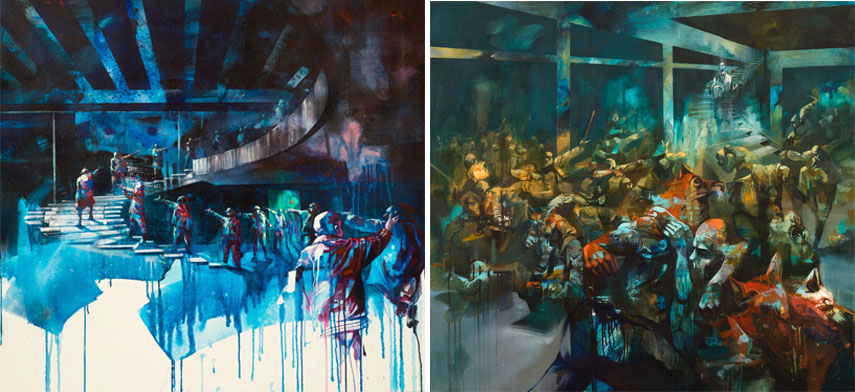 Selfie in the Circus
Interested in absurdity, the grotesque, even freaky and hysterically flamboyant world, Michał SEPE Wręga will once again take us to a circus show of our own lives. Through the eyes of the artist and his "visual reports", we witness different tragicomic scenarios, all the while wondering just in what way he is involved with the protagonists and events before us. Is he a direct participant? A silent observer? Or perhaps even the one behind it all? Filled with symbolism and metaphors, the stories told by Michał SEPE Wręga represent complex and elaborate views of the world that surrounds us, those that inhabit it, even the inner landscapes of those who are merely watching. As we take in the scenes of apparent chaos, the folly of the crowd we can almost hear, we realise it's a portrait - and a self-portrait - of the contemporary man, in all his twisted, yet glorious existence.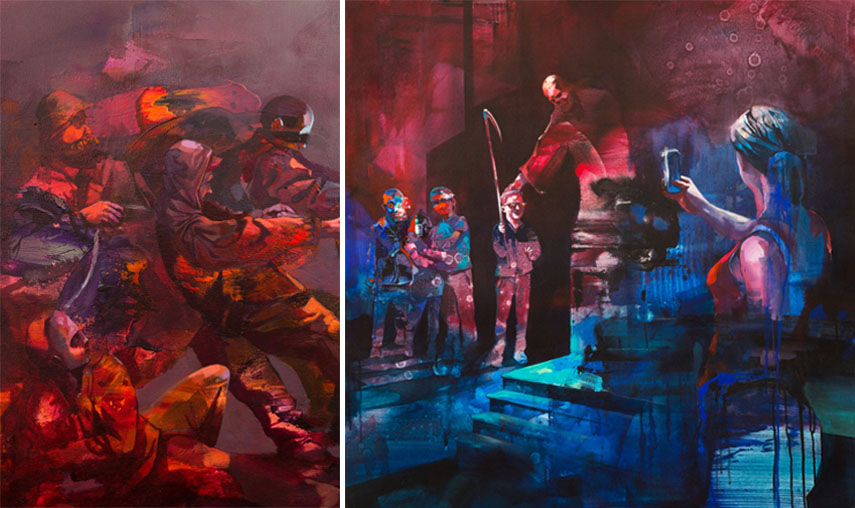 The Dynamics of an Ever-Changing Society
An experienced, prominent member of the street art scene in Poland, Michał SEPE Wręga took his splendid artwork across the world, painting his recognizable figurative murals. Although his artistic practice roots in traditional graffiti, he soon also turned to illustration and graphic design, the fields that continue to influence his work in both small and large scale. And so, whether it's paintings covering canvases or large building façades, the artwork of Michał SEPE Wręga depicts the socio-political issues, as well as the dynamics, the energy, the speed and the power of the modern man and his peers, constantly in evolution and revolution.

Michal SEPE Wrega Exhibition at Galerie SOON
Welcome to a circus you've never been to before, where talented performers will provide the best grotesque show of your life that will make you jump off your seat!… Unless, of course, it is you who is performing your own entertaining scenario… Selfie in the Circus, an exhibition of works by Michał SEPE Wręga, will be on view at Galerie SOON in Zurich, Switzerland, from May 19 through June 4, 2016. The opening reception is scheduled for May 19, from 5pm to 8pm.
All images courtesy of Galerie SOON.