Solitude is a powerful creative source for an artist, whichever the sphere of their creative work might be. It is in the suffering where inspirational work can reside, and due to this fact the world witnessed a tremendous number of artistic expressions turned into masterpieces. However, the domain of Thanatos does not overshadow the whole of our beings. It is in the life force of Eros where mesmerizing individuals and their creations can also reside. Imagine a situation when one person is your lover, muse and brother-in-arms… A thrilling presumption, isn't it?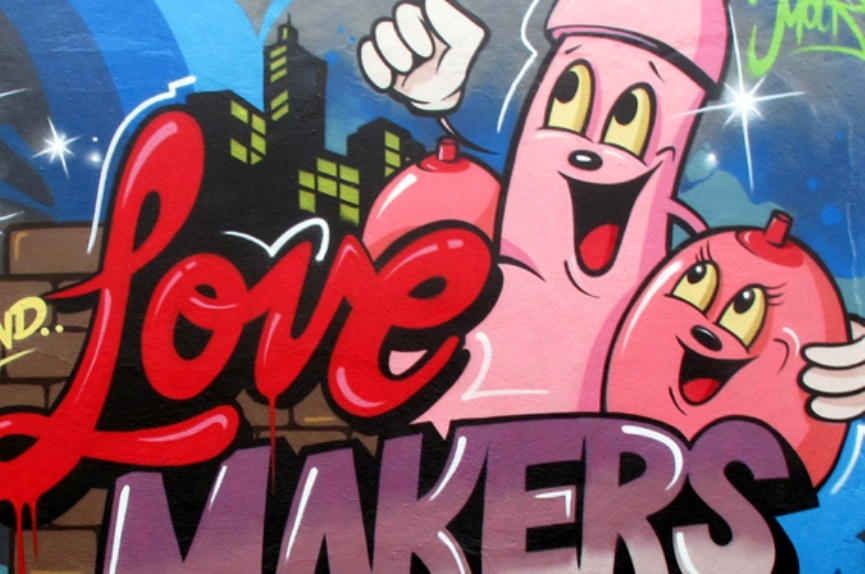 Two Mad Dorks in a Pod
No, it is not a mistake, it was not supposed to say "two peas in the pod", because "two mad dorks in a pod" are exactly the words of the duo Dabs Myla. Although Dabs was a sort of a teacher for his partner, Myla has become a skillful artist in her own right and today is one of the most respected female street artists. The artistic endeavors of this couple often mean traveling from city to city worldwide, spreading the vibe of their vintage cartoon-style murals, often depicting, among other motives, a boy and a girl – representing the artists who have inscribed themselves into every piece they had created. Their work almost always radiates with imagery capturing the energy of passion and the strength of a couple of lovers.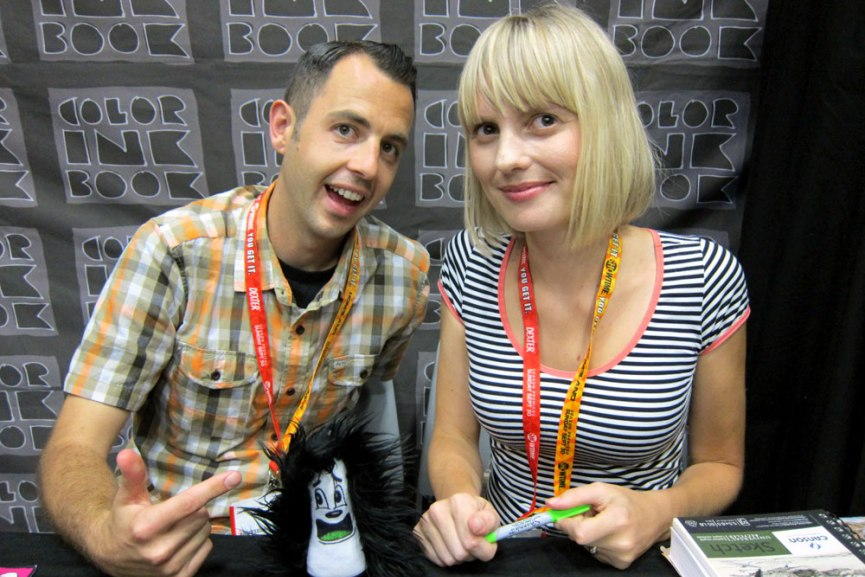 Walls of Dabs Myla
Most recent notable work done by this artistic duo is related to the exhibition Cruel Summer, curated by Roger Gastman, which is scheduled to be on show at the Jonathan Levine Gallery during August 2014. In April, they were a part of ONO'U Graffiti Festival in Tahiti. During December 2013 Dabs Myla were a part of The Z Project by Library Street Collective, a project which included many inspirational street artists and took part in Detroit. Their career is a magnificent sequence of solo and group exhibition, making them one of the most active artistic duos on the scene.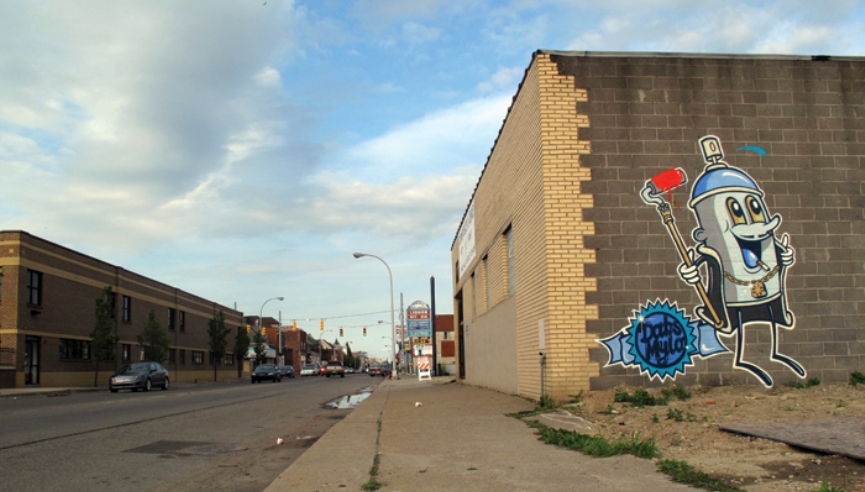 Midnight Fantasy
A stimulating monograph depicting the passion for street and urban art is simply a natural step in the career of such creatives as Dabs Myla. With their fellow artist and art historian Roger Gastman's introduction and essay by Amanda Erlanson, the monograph features 122 color plates, including photographs. It is a captivating collection of paintings, art objects, murals and installations. Midnight Fantasy is an homage to the vibrant style and an already very successful career of the couple which understands all the intoxicating characteristics of the energy of Eros.