The presence of women artists in the post-war period has increased, especially in the 60s and 70s. Still, their works have not been equally recognized as of their male peers. Nevertheless, they have managed to release the extraordinary and innovative body of work of immense power, and have made a legacy upon which new generations of women artists started working.
The narrative about their contribution to abstract art lays behind the exhibition An Eccentric View: Works by Tauba Auerbach, Jo Baer, Marsha Cottrell, Tara Donovan, Eva Hesse, Kathleen Jacobs, Yayoi Kusama, Agnes Martin, and Mira Schendel, which is going to be presented at Mignoni Gallery, New York's brand new exhibition space.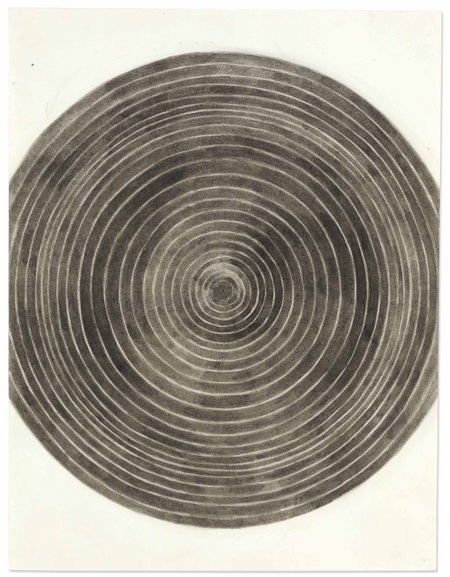 Less is More
It seems that by contrasting nine artists of different generations, the gallery's intention is to emphasize a continuity of interest in formal aspects of the abstract artwork. Furthermore, through different poetics, sensibilities, and practices, the public can trace a wide array of issues present in each work; the specific treatment of the pictorial surface, repetition, rigidity are just some of the characteristics.
Despite several differences in the stylistic sense, Jo Baer, Agnes Martin, and Eva Hesse were either directly nor indirectly affiliated with Minimalism, and shared the same attitude towards the reduction of form and theory.
By inserting humor and poetry, by using materials like textiles and soft palette and by gently inscribing the imagery of the female body, they have managed to produce strong and referential works regardless of the canons.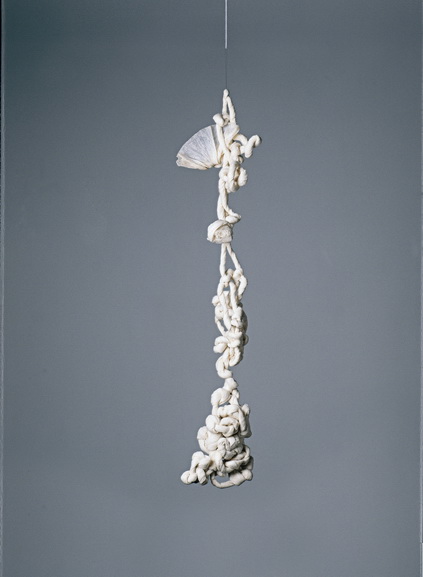 Highlights of The Exhibition
The majority of the works at the exhibition will actually be paintings, except the two examples of sculpture in extended field.
Aside the aforementioned artists from past decades, there is is also Yayoi Kusama, who is fascinated with Pop art and hippie counterculture, and has embraced the similar set of values in regards to reduction and repetition. Mira Schendel was a renowned Brazilian artist from approximately the same period known for working sculptural abstractions with rice paper. Tara Donovan belongs to the middle generation and produces peculiar site specifics based on organic forms, as well as Marsha Cottrell, who is known for outstanding abstractions reminiscent of early television sets, computer screens, and geometric abstractions from the 1960s .
On the other hand, there is Tauba Auerbach, a representative of a younger generation whose work rotates around the gap between conceptual art, abstraction and graphic design, and Kathleen Jacobs known for subtle, yet rigid canvases.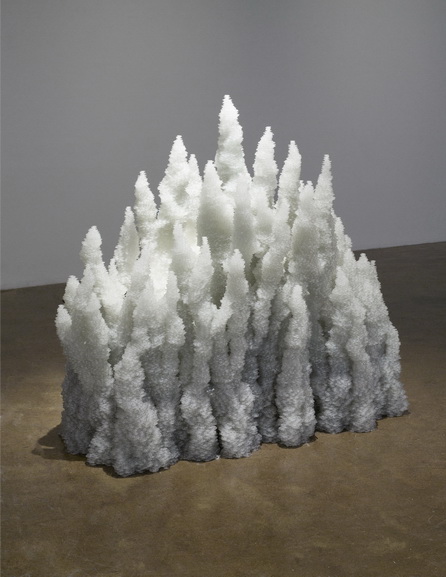 An Eccentric Look at the Female Artists at Mignoni Gallery
This particular survey on the women's production will take place from May 1 until June 19, 2018, at the Mignoni Gallery specialized in post-war art, especially Abstract Expressionism, Minimal and Pop art. The exhibition space is founded by Fernando Mignoni, a gallerist present at the world wide art market for almost 20 years.
Featured image: Kathleen Jacobs - AVERS, 2017. Oil on linen, 40 x 41 in.(101.6 x 104.1 cm). All images courtesy of Mignoni Gallery.