If you live in Los Angeles or Southern California, or you find yourself in the area in the coming period, be sure not to miss an amazing exhibition that will take place at Jai & Jai Gallery. This great art space, that was founded in 2012 by sisters, Jomjai and Jaitip, is organizing an exhibition of Los Angeles-based artist Mike Nesbit, entitled SWIPE: Abstract Technical. This will be the artist's second solo exhibition with the Jai & Jai Gallery. Apart from the offsite location that will be possible to visit only by appointment, curated pieces of works will be exhibited in the gallery space. Mike Nesbit exhibition will present the recent collection of artist's works.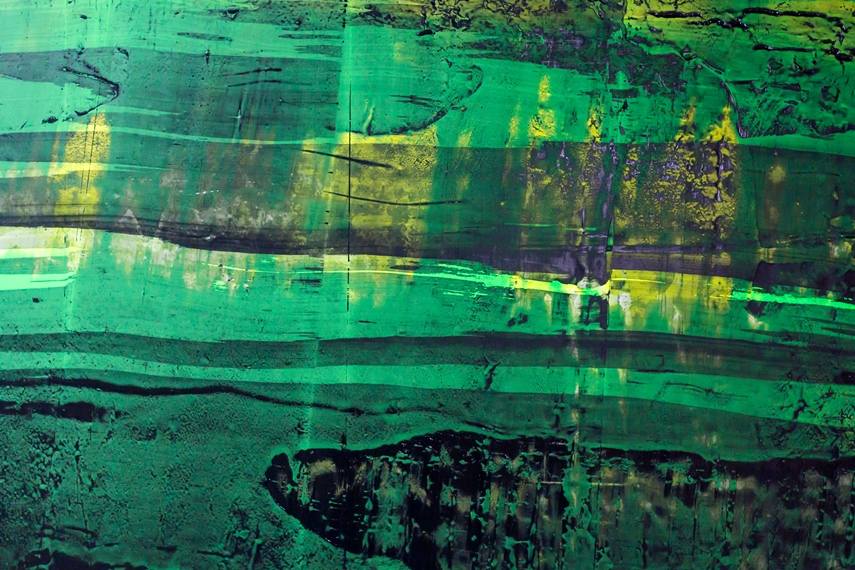 The Interesting Career of Mike Nesbit
Michael, Mike, Nesbit lives and creates in Los Angeles. At the moment, he is working as a project designer at award winning architecture firm, Morphosis (if you like architecture, be sure to take a look at our articles: From Shabbyshabby apartments to High Class Gentrification; and 10 Extraordinary Museum Buildings).  Along with his current discipline, Nesbit is exploring areas between art and architecture, with an interest in literal misrepresentation.  These particular interests have worked their way into gallery exhibits in Los Angeles to academic workshops at Tulane University in New Orleans, Louisiana.  Previous to current work, Mike Nesbit played four years of professional baseball with the Seattle Mariners. The style that Nesbit uses is truly unique. He explores the control of intent of a swift motion; a SWIPE.  Like a swing of a baseball bat and a stroke of a paint brush, the technique of the action itself is explored through the scrutiny of the nuances between slight variation and true consistency of the outcome.  As the artist states: the result of a motion only exists in relation to a contextual dialogue. So, what is important is that the SWIPE is studied by its relationship to materiality, scale, and color.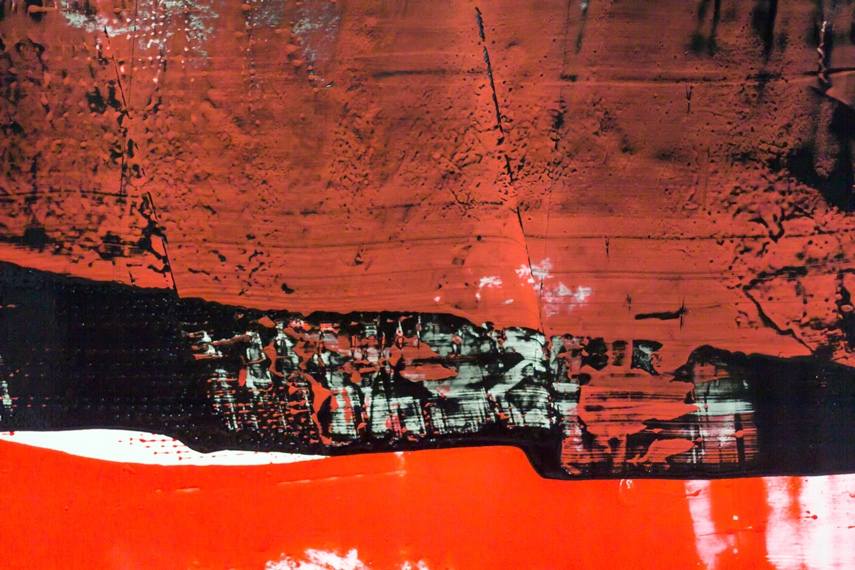 SWIPE
Mike Nesbit utilizes brick walls, concrete or steel surfaces as his canvases; by doing that, he frames his SWIPES in relation to the urban landscape. Beneath the swipe of painted creases with a screen printer's squeegee, emerges a complex narrative that only deepens because of its very simplicity in impressionistic representation caused by a SWIPE on its surface. The installation at the offsite exhibition space is meant to be both location-less yet site specific, where the first intention of the artist is for the spectator to engage in the scale and materiality of the autonomous art pieces. Each six 8x12 foot concrete canvas, framed with steel, will flank and float between the building's colonnade in order to create a wall of what seems like continuous SWIPES. The harmony between concrete canvas and site context is defined by the SWIPES of colored acrylic paint.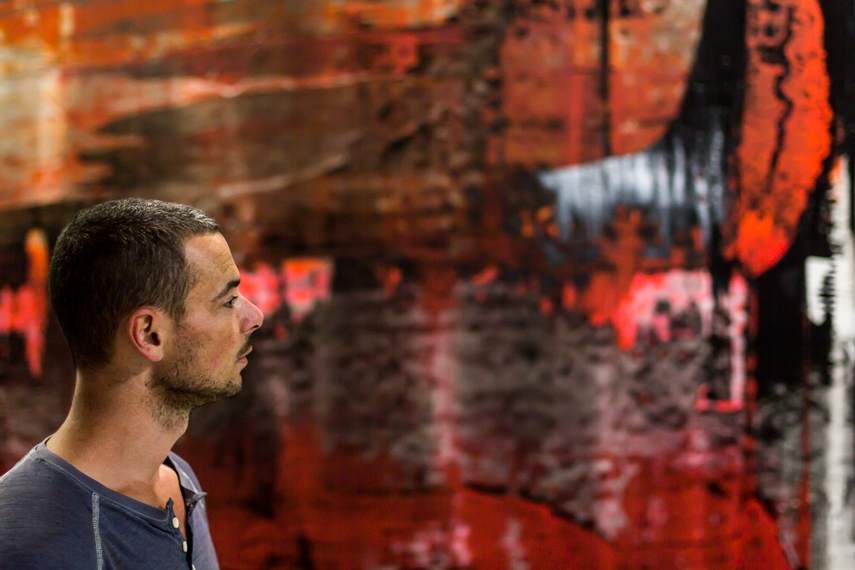 Mike Nesbit Exhibition at Jai & Jai Gallery
Mike Nesbit exhibition at Jai & Jai Gallery will be opened from November 14, 2015. The opening reception will be held on Saturday, November 14, 2015; from 8pm-12am, at an offsite location; 837 North Spring Street, Los Angeles, CA 90012, with media partner, SuperArchitects. The exhibition at the offsite location will run from November 14 through November 22, 2015, by appointment only. In conjunction to the exhibition held at the offsite location, curated pieces of works will also be exhibited at Jai & Jai Gallery; 648 north Spring Street, Los Angeles CA 90012, from November 14, 2015 - January 2, 2016.
Featured Images: Mike Nesbit - SWIPE: Abstract Technical; Images taken by SuperArchitects. Courtesy of Jai & Jai Gallery.