Los Angeles based artist, Mike Parillo currently has his third solo show with the CES Contemporary gallery. Titled Just The Tip, the exhibition implies a new beginning for Parillo. The artists narrative paintings cluster symbolic imagery that reference archetypal stories of success and pitfalls. For Parillo, Just The Tip is a metaphor for the struggle between failure and success. If you want to see Parillo's metaphor you have until June 21st.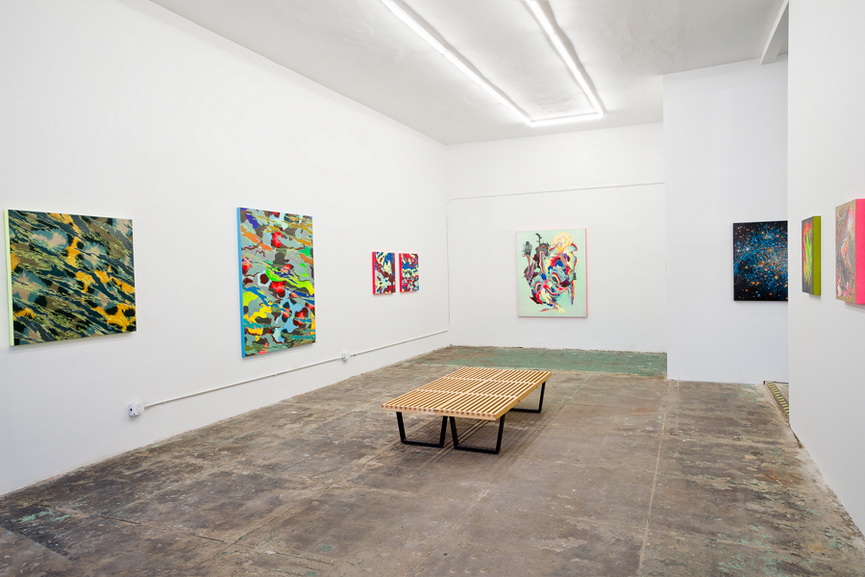 Snowboarding
Having grown up within the early days of snowboarding lifestyle, Parillo began painting in the 1990s while working as a commercial artist in the action sports industry. His bold inventiveness has greatly contributed to the development of the style of snowboarding. Since he decided to try his hand at painting, Parillo has been crafting his characteristic abstract oeuvre that exudes energy and visuals of snowboarding culture. His distinguishable artistic language is characterized by distinctive narrative motifs and symbols and a striking color palette.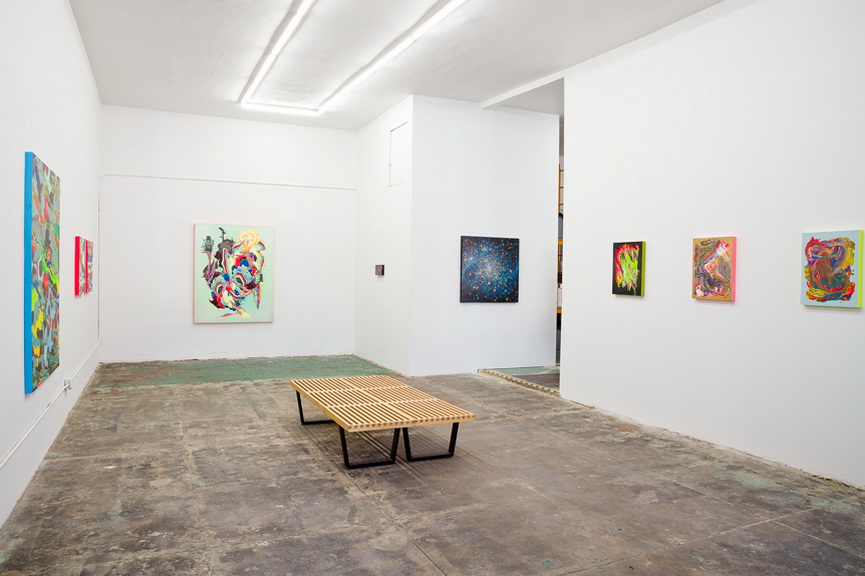 Neon and Pastel
Mike Parillo's paintings are executed with frenetic brush strokes in a palette of neon and pastel. However, he executes shapes with precise lines, typical for illustration. Camouflage is a source of fascination for him and he layers several bright patterns over one another in his abstract works. He carefully composes hues as well as imagery. He manipulates abstract forms with intent to obscure the view. Each pattern competes for supremacy, contradicting camouflage's natural intent to conceal.

About CES Contemporary
CES Contemporary specializes in local and international emerging contemporary art. The gallery pursues and supports the development of young artists. Its mission is to encourage and display works that are progressive, challenging and cutting edge. A multitude of traditional and new media is exhibited at CES Contemporary. Director Carl E. Smith's particular passion is for multi-layered works with integrity in design and attention to detail. Painting, collage, paper-based, sculpture and installation work are emphasized within the gallery's regular programming schedule.