Urban Spree from Berlin is organizing Mikolaj Rejs exhibition in the Galerie's Ecke space. The show is titled Habitat and the opening will take place during the Berlin Art Week. Urban Spree is quite busy during the Berlin Art Week – at the main Gallery's space there is a group exhibition of twelve artists; a show that symbolically ends the summer season. In addition, the gallery participates at Berliner Liste 2016 where the gallery will present works by 13 artists: Andrea Wan, Charlie Anderson, Hendrik Czakainski, Jan Kaláb, Jim Avignon, Johannes Mundinger, Kid Cash, Klone, Mafia Tabak, Michal Škapa, Rylsee, Twoone and Various & Gould. Finally, there is the exhibition of Mikolaj Rejs at Galerie Ecke.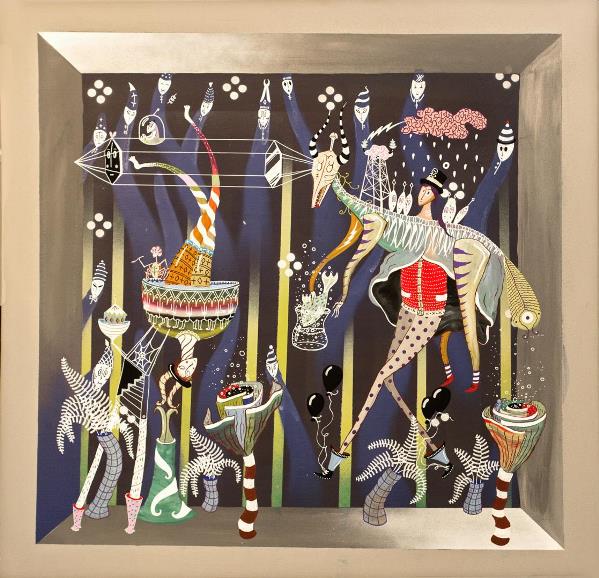 The Art of Mikolaj Rejs
Mikolaj Rejs is a Polish artist born in 1984. He has been involved in street art movement since the 1990s. Rejs' art can usually be found in large, often abandoned, post-industrial areas. Apart from being street artist, Rejs also works in the medium of photography. He participates in both Polish and international projects, and is a curator of street art exhibitions. Rejs is also involved in art education and the social function of street art. He has participated in a vast number of graffiti and street art events (including Meetings of Styles, Lublin 2011, 2012, Street Art Festival, Katowice 2011, Lublin Graffiti Festival, Lublin 2010, 2011, 2012, Outline Colour Festival, Lodz 2009, Brain Damage, Warsaw, 2003). He is also a co-founder of artistic and educational projects (Day with art, MOCAK Museum of Contemporary Art in Krakow 2012, the Polish-Ukrainian-Moldovan project Artdrome, Lugansk 2012, Between the Wall, Legnica 2012, Roads to Freedom, MOCAK 2011). In addition, Mikolaj Rejs creates small scale works and photographs. They have been widely exhibited internationally, including "Bonarka" Center of Contemporary Art, Krakow 2004, "Graffiti vs Street Art"- Zacheta ,Lublin 2011, "Urban Chapels" Onamato gallery, Krakow 2013, "NOUMEN" Krakow 2014.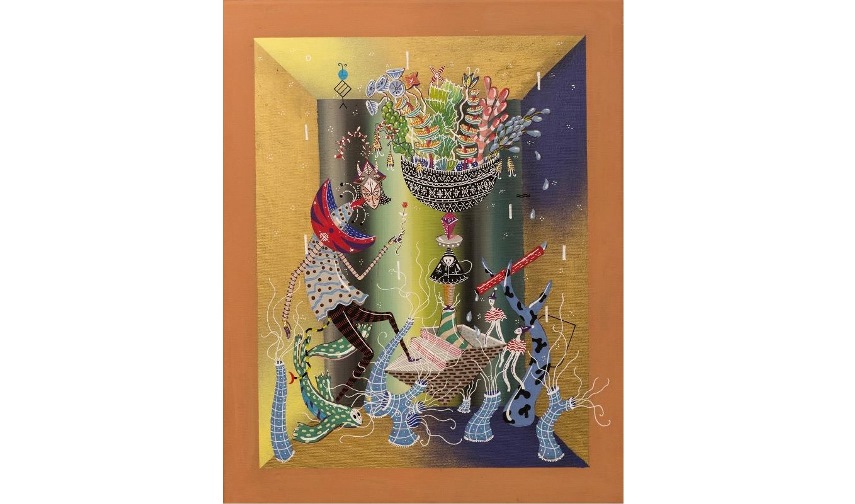 Habitat
The name of the exhibition at Galerie Ecke is Habitat. The series of new works that will be exhibited are inspired by old Slavic, Polish traditions and folklore. This is not the first time the artist is inspired by folk art in general. Topics created by his work are embedded in the popular folk myths. Many of his murals inhabit the forest deities or goblins. The artist creates whole new worlds that are forgotten by people, but exist in tradition, oral history, national story-telling. What is particularly interesting about Rejs' art is the fact he borrows creatures and elements of quite rich Slavic folklore, one that is not so known in non-Slavic countries. So, a viewer can see specific habitat of ghosts, gods and demons, parallel universes and portals and mirrors to our own world.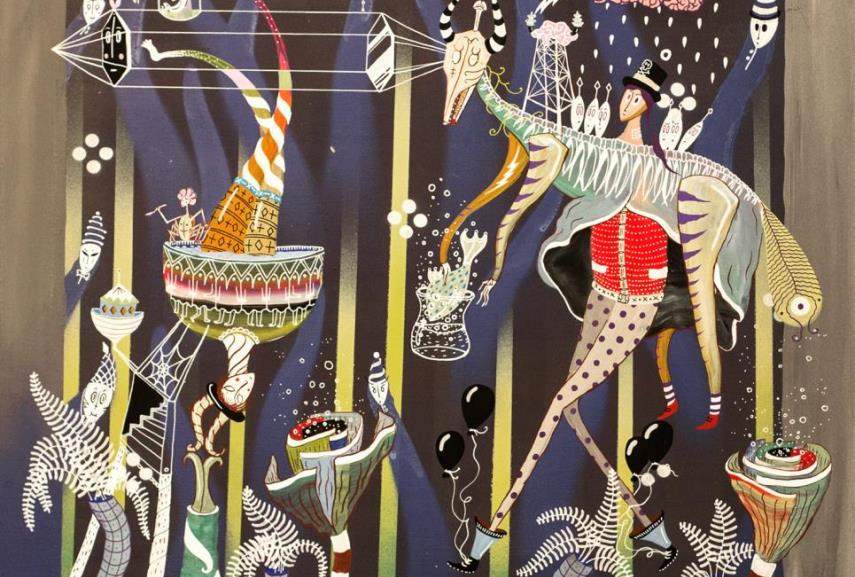 Mikolaj Rejs Exhibition at Galerie Ecke Berlin
Mikolaj Rejs exhibition Habitat opens during one of the most vibrant days in Berlin when it comes to contemporary art. There are so many exciting and interesting events during the Berlin Art Week, and the opening of the exhibition Habitat is one of those that should not be missed. Organized by Urban Spree, the show will be on view from September 17 until October 2, 2016 at Galerie's Ecke in Berlin.
Featured Image: Mikolaj Rejs - Artwork for the Habitat exhibition, detail. All images courtesy of Urban Spree.