Milk + Wodka is the name of an art collective comprised of Roman Maeder and Remo Keller. The Swiss born artists are internationally known for their black humor infused with distinct sarcasm and irony they contrast with bright colors. The artwork of Milk + Wodka is vibrant, shiny and explosive. Their art encompasses objects, paintings, drawings as well as designs. These are created with various approaches and techniques. Exhibitions of Milk + Wodka feature silk-screen prints, pseudo-amateur scribbles, avant-garde comic art as well as large painted canvases. The latest edition of Milk + Wodka's world will be on view at Gallery Guillaume Daeppen in Basel.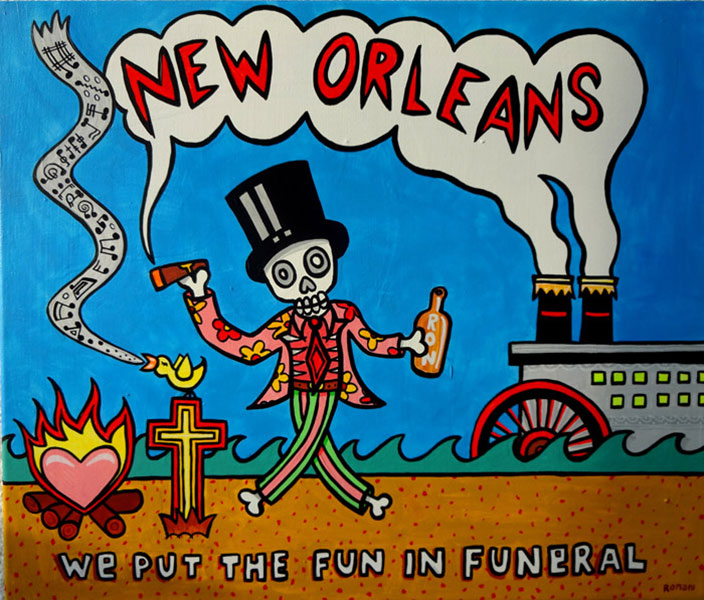 Anarchic and Romantic
For a while now the art collective hasn't exhibited in Switzerland's art capital, therefore they have prepared a special body of work to celebrate their return. Milk + Wodka have created an artistic parallel universe in which deeply satisfied snowmen piss their name in snow and Japanese Rastafari play the tuba in Bollywood. This surreal parade of brand new works is brutally anarchic as much as it is romantic. Milk + Wodka will be presenting their illustration style freak show with acrylic paint on canvas and on used vinyl records.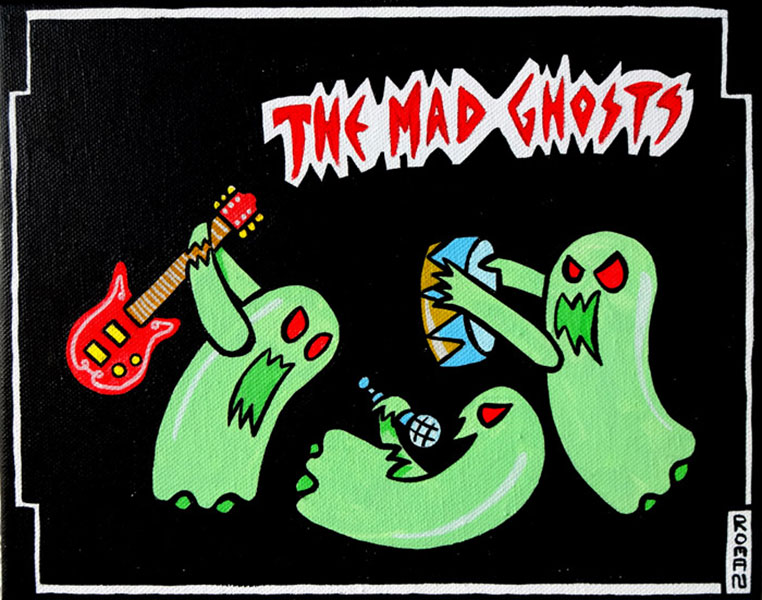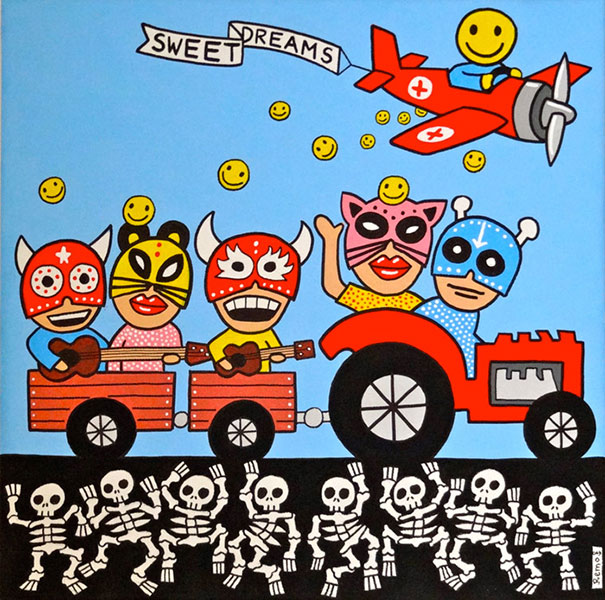 Luz Y Sonido
The series of work they will be exhibiting in Basel is inspired by Mexican street-fiestas and nocturnal trumpet concerts in the catacombs of Rome. Under the title of Luz Y Sonido (Light and Sound) the art collective will be presenting a squad of psychedelic dancers, punk-mandalas and explosive ghosts. The creations of Milk + Wodka will be presented as small and large-scale pictures and prints, on canvas, wood and vinyl. Additionally the exhibition will feature sculptures and objects made of cardboard and duck tape.
The Milk + Wodka exhibition Luz Y Sonido opens at Gallery Guillaume Daeppen on November 22nd and will run through January 10th 2015.
To be informed about the latest shows at Gallery Guillaume Daeppen and exhibitions by your favorite artists - Sign up to My Widewalls.