For their first major 2018 exhibition, a4lw Gallery (where a4lw is short for art is just a four letter word) plan to host an exciting duo show of the German-French artist team Mina and Bruce.
These two street artists are accustomed to working and creating together, but for this upcoming exhibition, Mina and Bruce are going to show a series of artworks produced completely independently from each other, something they haven't done in a long time.
Mina and Bruce are internationally renowned for their uniquely colorful and humorous graffiti that usually relate to various cultural topics. Their pieces are marked by precise lines and efficient simplicity, and we should also mention that it's a challenge finding a street art duo that's more efficient at combining figurative and abstract elements into a single artwork.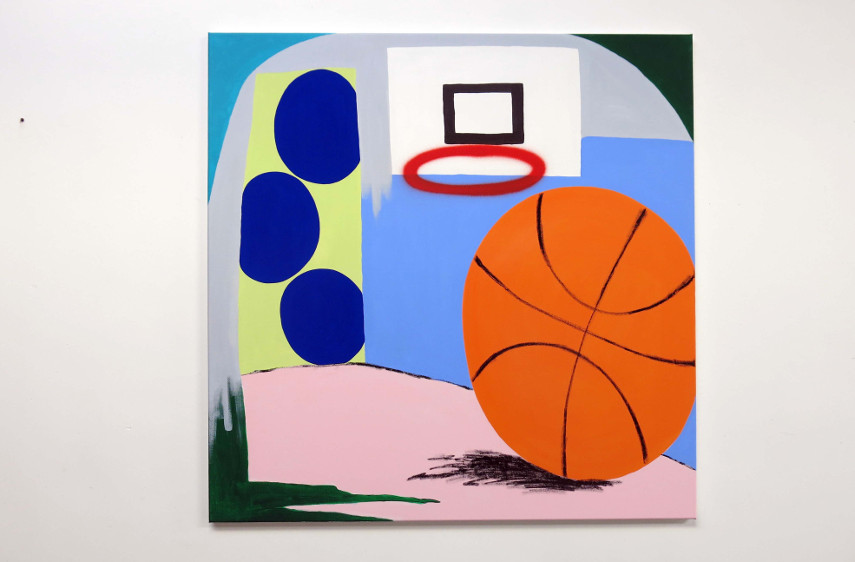 Bruce - A Fine Dose of Abstraction
For his independent part of the show, Bruce prepared a selection of works that clearly reference his earlier graffiti. He used spray cans as one of his working materials in order to underline this fact.
Bruce's new artworks feature monochrome and flat color fields that unevenly cover canvases rich with objects found in everyday life. A subtle sense of depth makes these works even more interesting to the viewers, something Bruce achieved by using thick brushstrokes that suggest shadows.
Although they are heavily relying on abstraction and being vague, these artworks can actually be considered narrative because they give insights into the artist's state of mind.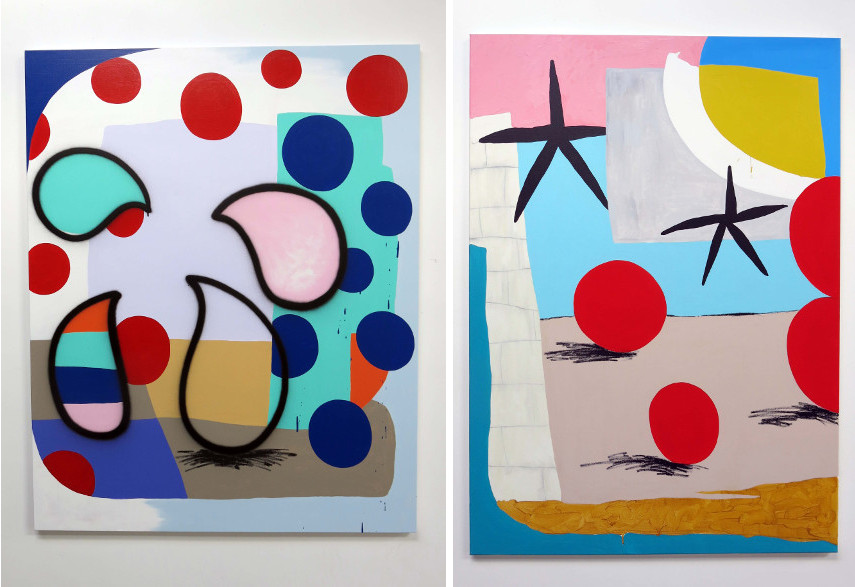 Mina - New Pictorial Complexity and More Nanas
The other side of the upcoming show will, of course, feature artworks by Mina. She prepared a rich selection of abstract and subtle compositions on canvas, most of which are characterized with a lot more pictorial complexity than what Bruce cooked up.
By skillfully using colors and technical contrasts, Mina was able to stage a fine balance of harmony and pictorial tension within her new compositions.
Nana, a female figure inspired by the famous sculptures of French artist Niki de Saint-Phalle, is a recurring visitor within Mina's new artworks. Symbolically standing for modern, self-confident and sometimes shady woman, Mina's often provocative Nanas are a clear and pioneering statement of the artist aimed at the art world dominated by men.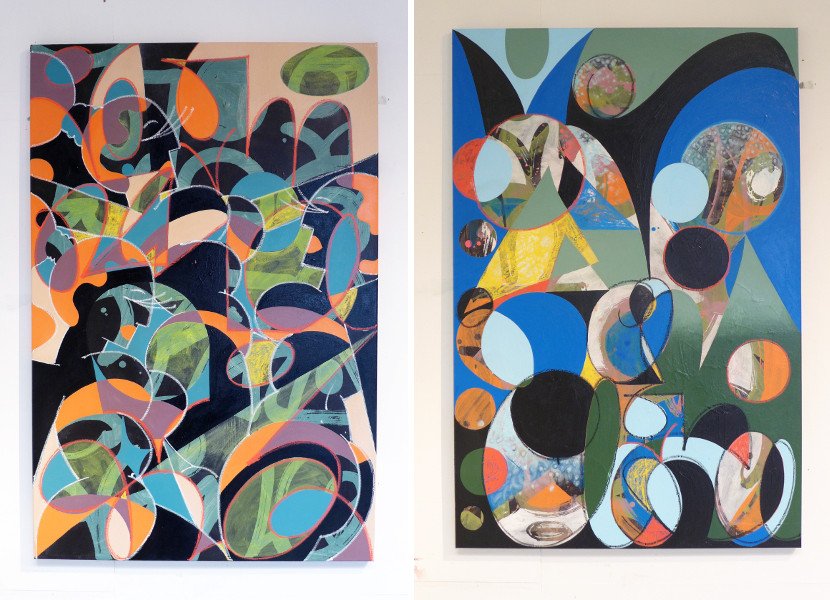 Mina and Bruce Art Exhibition at a4lw Gallery
It's always interesting to see how street artists are able to adapt to a gallery show, to see how well they are able to communicate the same messages if taken away from their usual urban surroundings. Not only will this upcoming show do that but it will also allow Bruce and Mina to create art apart from each other, taking away yet another comfort zone from the duo's creativity and seeing how they fare.
The upcoming duo exhibition of Mina and Bruce will take place between the 24th of February and the 7th of April, 2018 at a4lw Gallery in Soest, Germany.
Featured image: Mina - Untitled (detail), 2018, Acrylic on canvas. All images courtesy of a4lw Gallery.