For almost thirty years, Minjung Kim has been exploring the relationship between Oriental and Western techniques and conceptions, transcending them to create works characterized by layered compositions, distinct shapes and a remarkable intricacy. Combining her learning of the traditional oriental arts of watercolor and calligraphy in Korea, with an informed understanding of Western Abstract Expressionism from her studies in Milan, she creates works that possess a complex materiality all of their own. Her latest body of work will soon be on view at Gallery Hyundai, at their inaugural exhibition with the artist. Titled Paper, Ink and Fire: After the Process, the show will feature new and recent works that combine Korean mulberry paper, also known as Hanji, with ink and fire.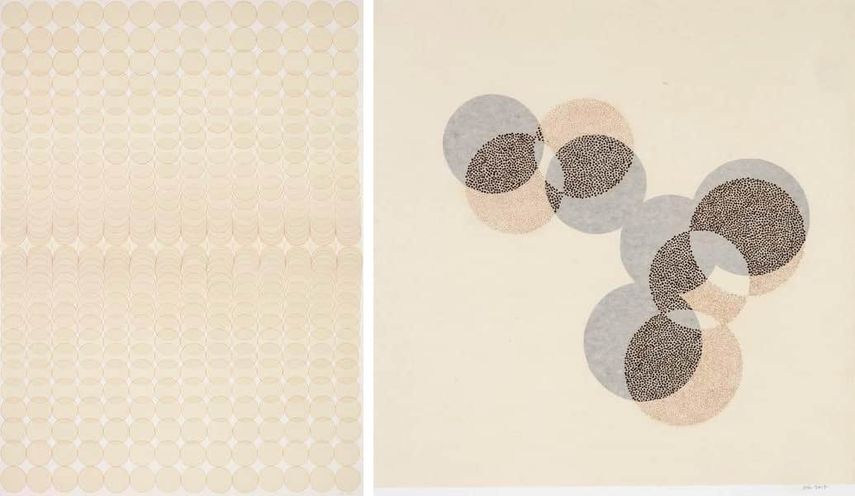 The Practice of Minjung Kim
Studying Oriental calligraphy and painting in her early youth, Minjung Kim has developed an understanding of the fundamental precepts of the Asiatic speculative tradition. This has not only endowed her with a distinct vision of the world but has also taught her to communicate by means of the extremely controlled use of the brush, channeling the energy and directing it onto the paper. Her later studies of Western art inspired her towards an investigation of the expressive value of marks and maculas, stylistic elements in line with her process-based view of the world. Besides rice paper and ink, she also uses fire to draw, burning edges or perforating carefully cut and collaged paper with a flame to generate a three-dimensional effect and unsuspected poetic variations.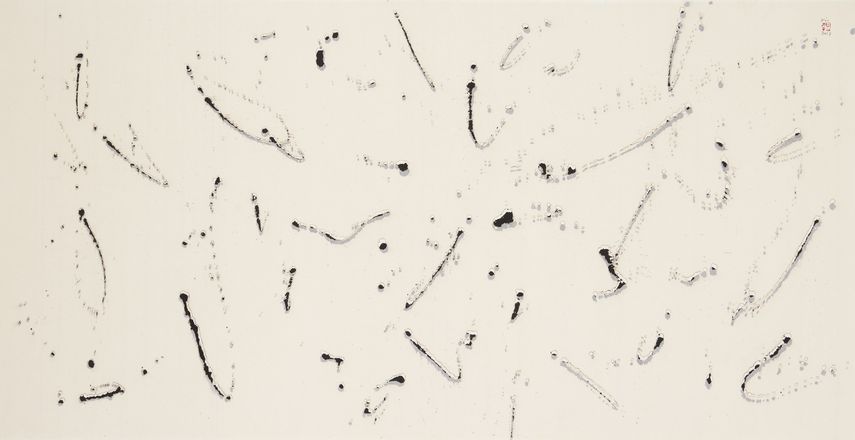 Layers and Processes
Using the skills and philosophies developed over decades, Minjung Kim creates work imbued with a formal richness and unsuspected poetic variations. The latest body of work is an ongoing series Phasing that combines complex paper layering, ink markings and burning to form biomorphic shapes with repeating patterns. While the first sheet of paper features a calligraphic gesture that appears rather spontaneous and impossible to reproduce, the artist uses the second sheet to map the first one, matching the ink markings with burns. Providing a chronological dimension, these works highlight the passing of time. For the first time, visitors will also have an opportunity to see Petal, a series of new works where overlapping circular shapes are built up to create new arresting compositions.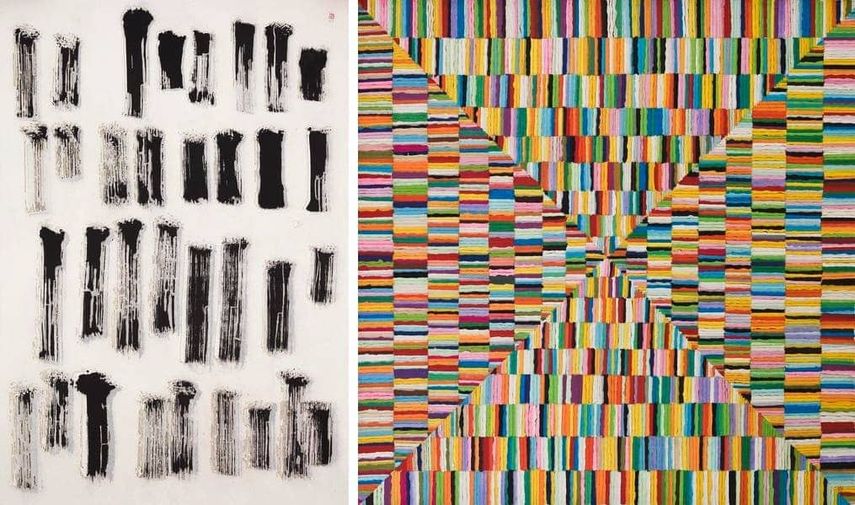 Minjung Kim Art Exhibition at Gallery Hyundai
The work of Minjung Kim consistently reflects concentration and contemplation. Time – so evidently painstakingly expended in the making of these works – is a constant presence, ritualistically embodied in the material. This also reflects her understanding of the world as not merely a collection of physical objects but as an infinite universe of processes. The exhibition Paper, Ink and Fire: After the Process will be on view at Gallery Hyundai in Seoul from September 1st until October 8th, 2017.
Feature image: Minjung Kim - Alveare, 2014. All images courtesy of the artist and Gallery Hyundai, Seoul.