Medhi Ghadyanloo is one of Iran's most recognized and known street artists. He has been paining Tehran's walls since the age of five and so far, he has created over 100 surrealistic murals around the city, brightening up the streets with his witty concepts that play with depth and perspective. His groundbreaking paintings and unique style have earned him a respectable place in the art world. This August, Ghadyanloo has opened his debut show entitled "Mirage of Redemption" at Galleri GEO in Norway featuring his newest gallery work – different from what we've used to seeing from him, but as interesting and inspiring as his street art.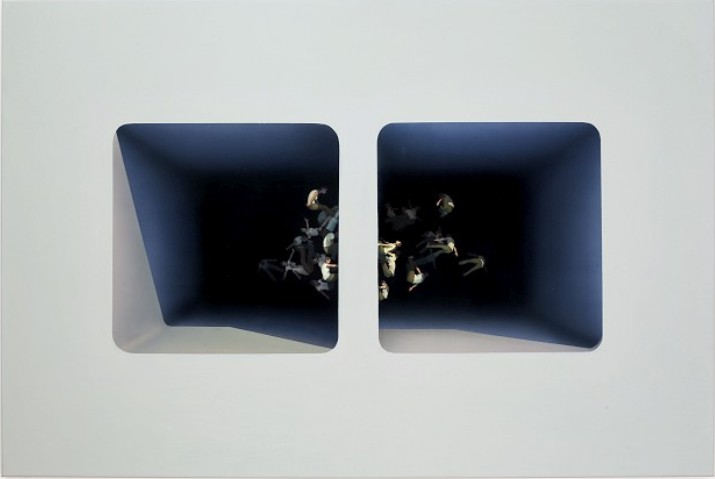 Same Style, Different Environment
For this exhibition, the Iranian artist prepared a 20 piece series that is "inspired by human life, and traverses both history and race." Using the same style and strategy on his gallery work as in his murals, Ghadyanloo plays with dimension and architectural space, combining the two with surreal scenes, but while his murals are more elaborate and often include many different stories in one image, his gallery work focuses on the minimalist style creating, obviously, smaller scale pieces.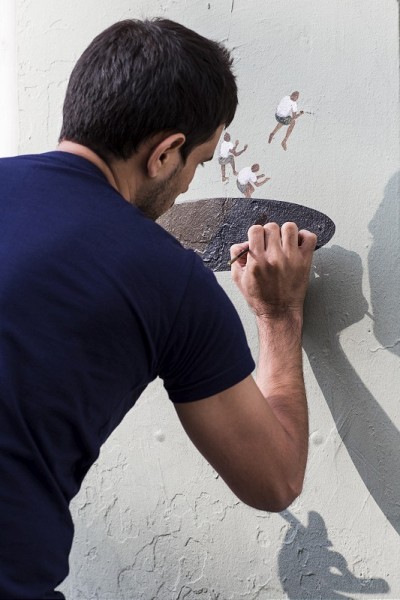 Exploration of Redemption
In this unprecedented exhibition, which features 10 pieces of canvas and 10 resin works - the theme of redemption is explored. Freedom of redemption has always been desired. However, pursuit of the ancient desire can manifest into human tragedy. The catastrophic destiny of mankind – often written before time, embedded in a game and seemingly lost from the beginning – can translate as a myth of failure. The subsequent mirage of happiness presents a reading of human condition which seeks to find out -when on the precipice of destiny, where do we stand with all of our hopes and effort.
Ghadyanloo used two specific techniques for the show – his canvas pieces were primarily sketched on paper and then recreated by specific software that studies light and form; and his series of works in resin, that are actually photographs that have been suspended in resin after a process of printing, painting and slicing.
The show entitled "Mirage of Redemption" is still on display at Galleri GEO in Bergen, Norway.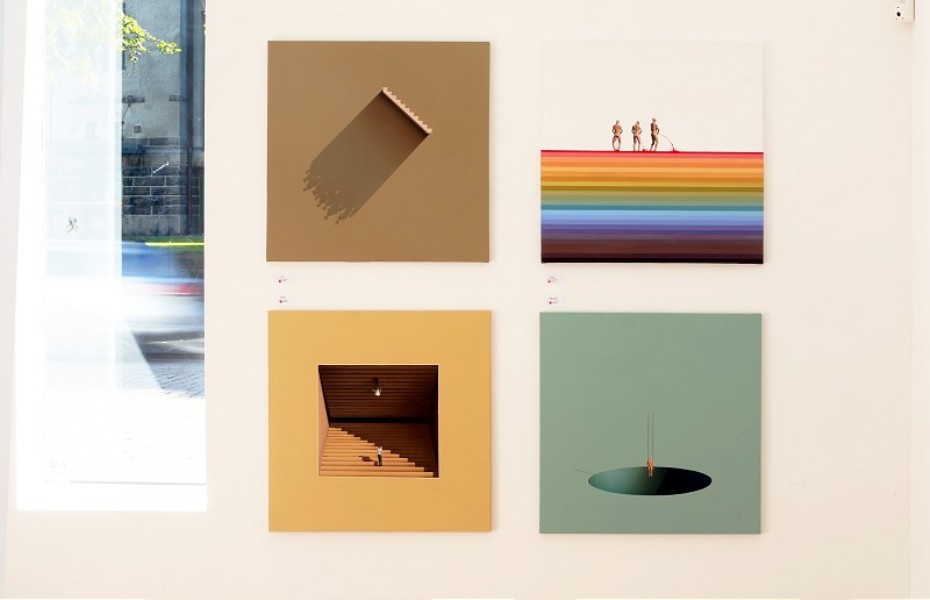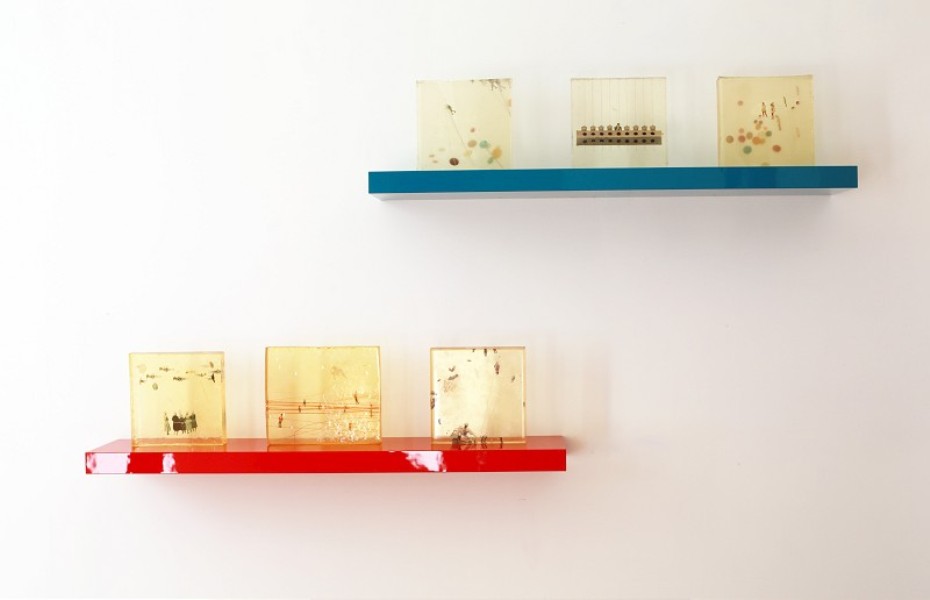 About Galleri GEO
Galleri GEO is a prestigious art gallery, which showcases work by established and emerging artists. The gallery is renowned for forward-thinking, innovative and thought-provoking exhibitions.
Hosting a cadre of national and international artists, Galleri GEO pushes boundaries through the physical manifestation of exhibits, as well as cerebral interpretations of each show. Fostering a community of dual participation, artists are also invited to decorate public spaces and partake in an array of cultural productions.