The contemporary moment is saturated with various forms of violence, and this complex theme is often explored in visual arts especially in the critically charged practices. However, the artworks based on questioning the notion of physical or mental violence largely differ from the artists' efforts to express their thoughts and internal processes in an articulated and balanced manner.
Miriam Cahn, one of the leading Swiss artists, is internationally recognized for dealing with the aforementioned topic through a personal prism. Her four-decades-long practice is thoroughly analyzed and presented within the current exhibition titled I AS HUMAN at Kunstmuseum Bern.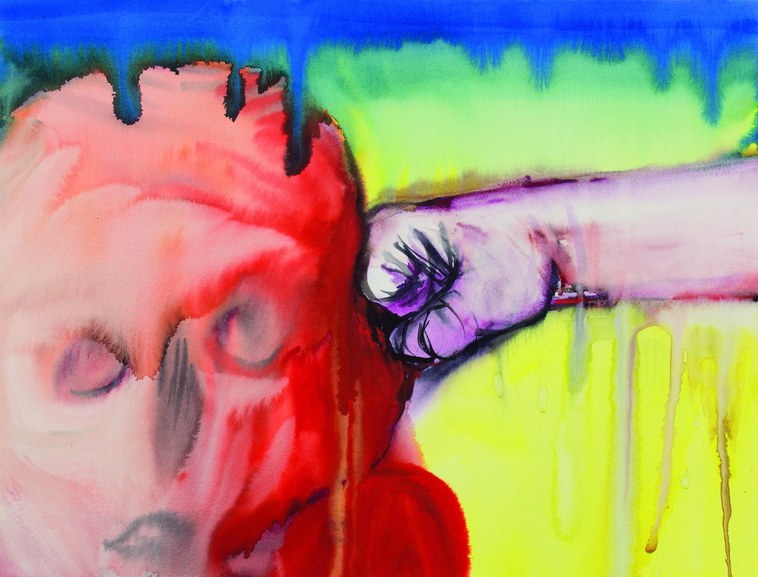 Personal Is Political
In order not to downscale the oeuvre of Miriam Cahn to a specific thematic framework, it is important to underline that her entire approach is rather heterogeneous which does not imply a lack of continuity in the conceptual and stylistic sense. Namely, the artist employs various media from drawing, painting, photography, film to sculpture and performance, in order to express her often eerie and disturbing narratives.
Cahn's practice is unmistakably governed by the feminist principles, and although she starts the process from her personal experience, she constructs universal works which can be interpreted from different angles; each work is followed by her own texts, which are sort of an artist statement and the additional layer of the work.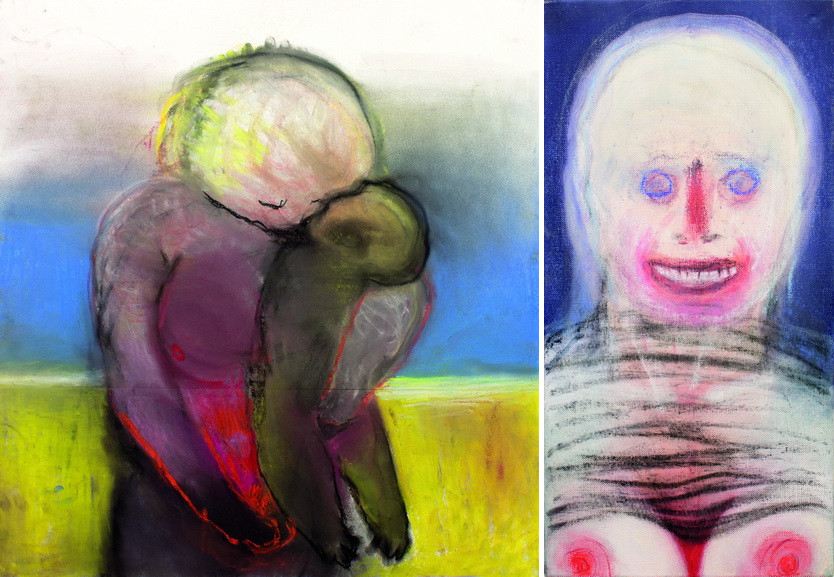 The Retrospective
The Kunstmuseum installment features works on paper, oil paintings, monumental sculptures and sketchbooks which are on display for the first time; quite a number of works were produced especially for the exhibition.
The title indicates Cahn's emphasis on the contemporary notion of humanity, which is the recurrent matter expressed through her work in regards to violence, fragility, love, and furthermore war, displacement, and gender relations. The exhibition curator Kathleen Bühler explained in a few sentences the title:
The exhibition title I AS HUMAN is programmatic. Miriam Cahn strives not only to see things from the perspective of an artist but to view the world as a human being who in our age and time should act humanely among fellow humans. She has always adhered to this ethical principle in her art.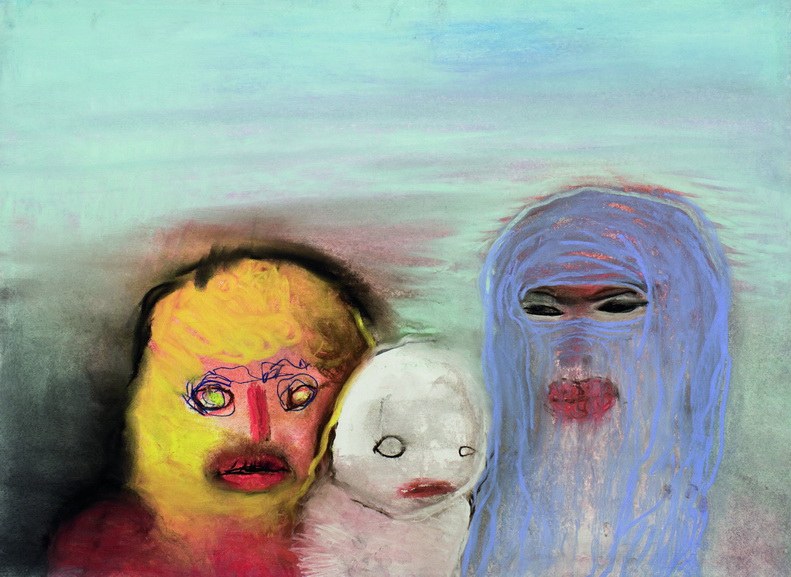 Miriam Cahn at Kunstmuseum Bern
This extensive survey shows how meticulous is the artistic approach of Miriam Cahn – the artist is simultaneously critical of social and political issues as well as of the artistic methods, modes of expression and media she uses.
I AS HUMAN will be on display at Kunstmuseum Bern until 16 June 2019. Afterward, it will be on display at Haus der Kunst in Munich from 12 July until 27 October, and then it will travel to the Museum of Modern Art in Warsaw where the audience will be able to see it from 29 November 2019 until 23 February 2020.
Featured images: Miriam Cahn - haus (house), 2017. Oil on wood, 100 x 143 cm; rufen (call), 26.01.2017, 2017. Pastel on paper, 57 x 83 cm. Courtesy the artist and Meyer Riegger, Berlin / Karlsruhe. All images are courtesy of the artist. Photographer: Stefan Jeske.