One of the initiators of the feminist movement in street art Miss Van will exhibit an array of never-before-seen canvas works at her very first exhibition at Victor Lope Arte Contemporáneo gallery in Barcelona. Miss Van art will be on view at solo show entitled Flor de Piel that will gather over 20 of her works featuring artist's iconic characters. New body of work by Miss Van is charged with increased romantic darkness and elevated delicacy, while the main subjects of her work remains the same as before - female figures and their turbulent emotions.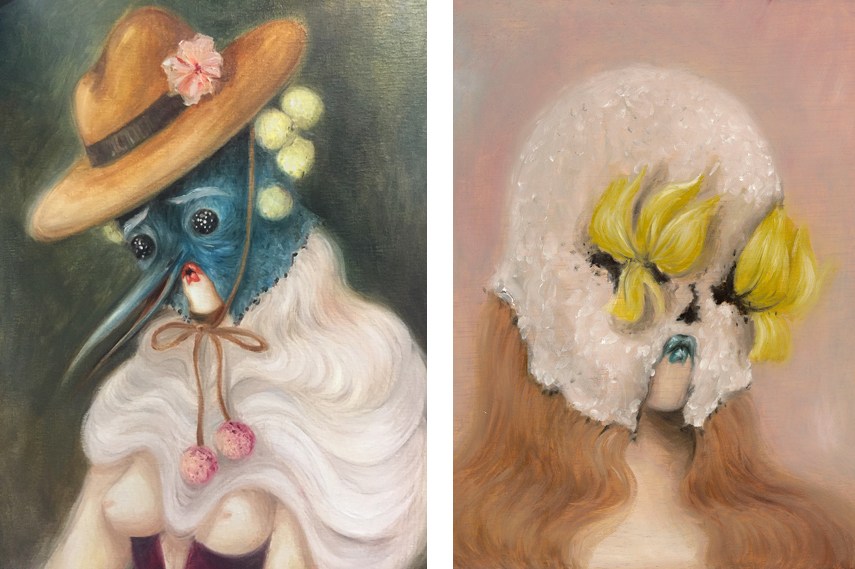 Street Art Roots by Miss Van
One of the pioneers of street art in Toulouse, Miss Van started painting in 1993. In the past 24 years, the artist embellished walls all over the globe with street art marked with cartoonish, colorful characters exploring the topics of sexuality and play. But unlike her cheerful and playful street artworks, her canvas works usually convey a darker, sinister atmosphere. Bizarre scenes of role play and an array of odd-looking hybrids of humans and animals, dominate the pieces that skillfully combine elements of fantasy, history and allure. These subjects named poupées (which is a French word for dolls) aim to explore the animal side present inside every human been.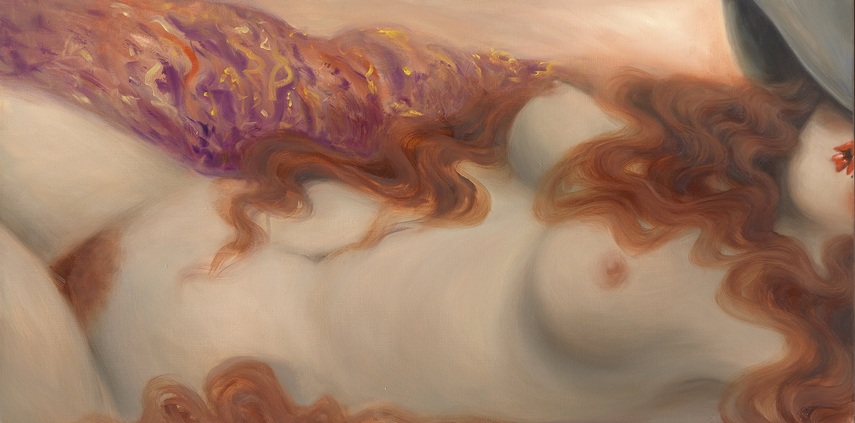 The Fine Art of Courtship
Flor de Piel (Skin Deep) exhibition will present a series of Miss Van's works that connect the artist's recognizable characters with the aesthetics of classical romanticism. Depicted in evolving environments while wearing seductive but bizarre animal masks her characters explore emotions that go deeper than the surface. The bold and beautiful portrayal of an array of masked beauties represent an exercises of courtship as one of the fine aspects of human sexuality. Their contours are executed with thin line work, prominent details and an extensive color palette. There's something deeply personal in Miss Van's imagery that explores the vastness of human emotions trough portrayals of one eroticized female figure at the time. With their pouty lips, seductive gaze and erotic gestures, poupées represent both idealized female muses and tools of self-expression.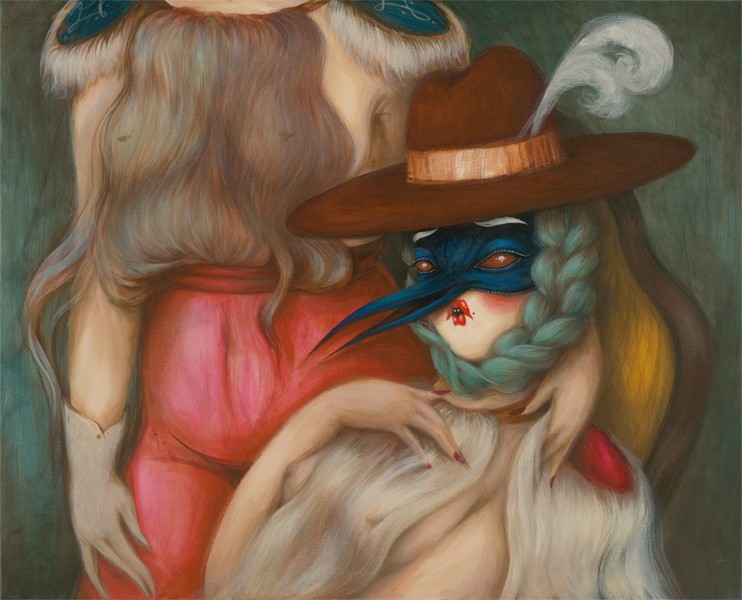 New Works by Miss Van on View at Victor Lope Arte Contemporáneo Gallery
Flor de Piel exhibition will open on January 26th at Victor Lope Arte Contemporáneo gallery in Barcelona, Spain. The upcoming exhibition will showcase an array of artist's recognizable characters that will be presented in a variety of formats including paper and canvas. Flor de Piel exhibition featuring latest body of work by street art icon Miss Van will be on view until March 11th, 2017.
Images courtesy of Victor Lope Arte Contemporáneo Gallery