The world of Miss Van is a fantasy one, filled with the kind of female energy that oozes with power. Perhaps those who do not know her work could never tell that she started off as a street artist; her paintings skills and the sceneries and figures she depicts carry a uniqueness that strikes as more suitable for an intimate regards, rather than the one offered in public.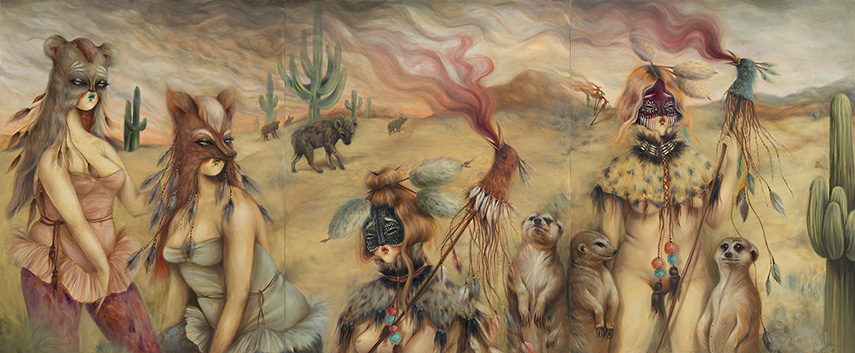 Miss Van's Musas y Guerreras
The artist is currently having a solo show at the Urvanity Art in Madrid, under the wing of Barcelona's Fousion Gallery. The title, Musas y Guerreras (Muses and Warriors), hints at what the fair visitors can expect from the paintings on display; yet their rawness and the delicate sensuality manage to hit an unforeseeable note within. The nude bodies and powerful masks take us inside a world that is balancing between fragility and strength, soft and hard, personal and universal. It is accompanied by the recurrent concepts in Miss Van's oeuvre, such as voluptuousness, abundance of flesh, erotism, fantasies, but always in new ways that capture the eye and elicit a special form of sensibility. These exotic warriors are embellished with feathers, furs, leather laces, wood sticks, their femininity spreading around strong, they are passionate, whimsical, ambiguous, provocative.
We sat down with Miss Van to discuss the works on view. Listen to our podcast below.
For more Widewalls podcasts with the world's top artists, art professionals, and enthusiasts, visit our page on SoundCloud! Scroll down for more images.
Miss Van "Guerreras"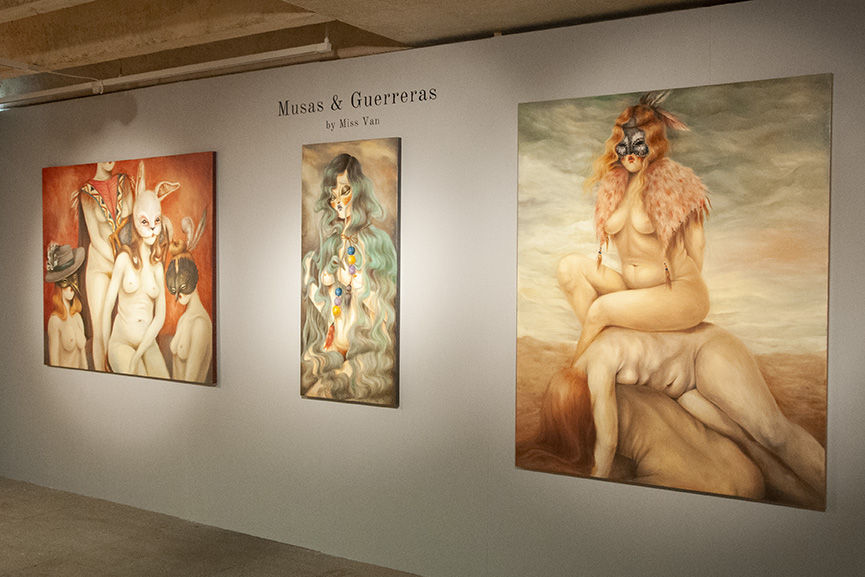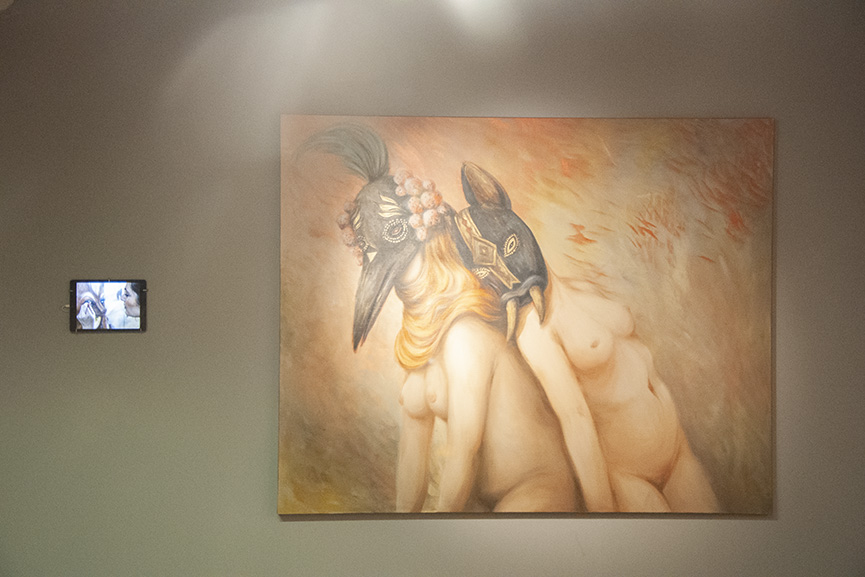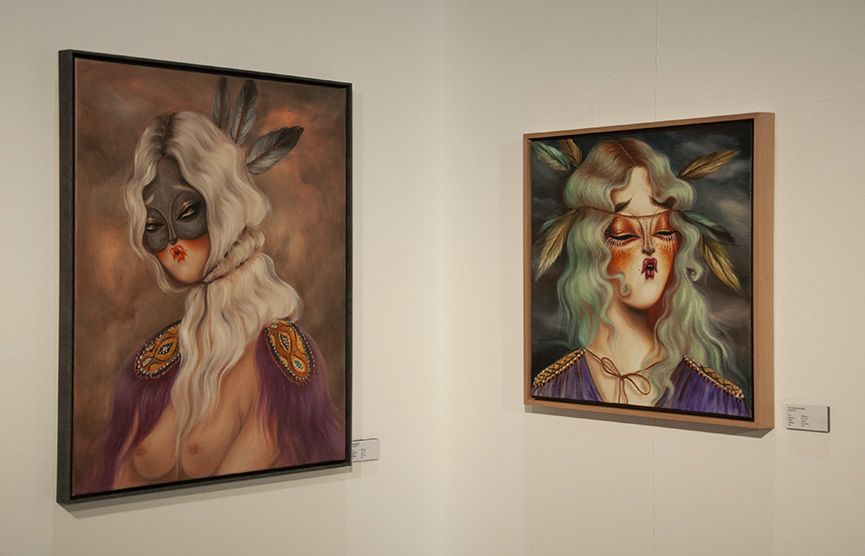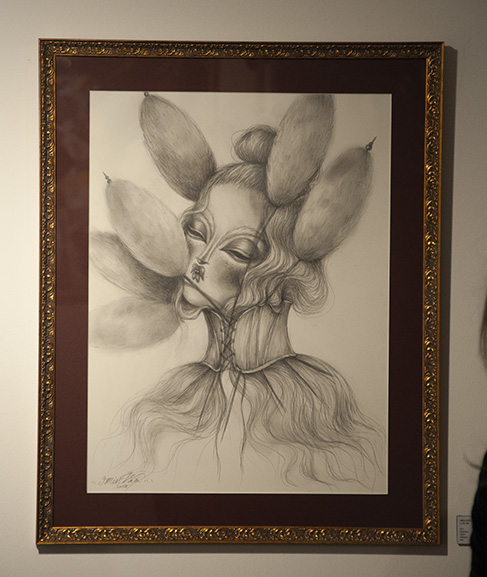 All images © Widewalls.