At booth BL-06 at Koelnmesse, for the occasion of this year's ART.FAIR Cologne, there is an interesting group exhibition presented by Fousion Gallery Barcelona. The Blooom Art Show gathered more than a dozen international creatives, inviting the fair visitors to "discover fresh magic art coming directly in Landrover from Barcelona". Among the participants, there is the talented Miss Van, a street artist from France whose imagery often explores the topics of femininity and nature through elements of fantasy, and Mateus Bailon from Brazil, whose vivid animals art brightens up city walls across the world. Miss Van's sensual, elaborate approach and Mateus Bailon's vibrant scenery of flora and fauna converged in a number of artworks on display here, and our Ana Bambic Kostov sat down with the artists to discuss their creative process, their experience at the fair and the inspiration behind their artistic drive.
Take a listen below!
Follow Widewalls on SoundCloud for more artist interviews and stay tuned for more coverage live from ART.FAIR Cologne!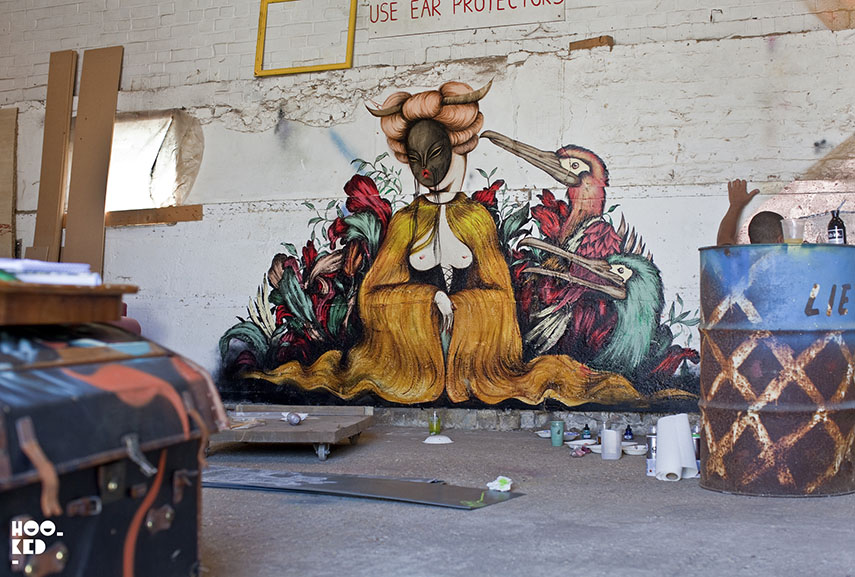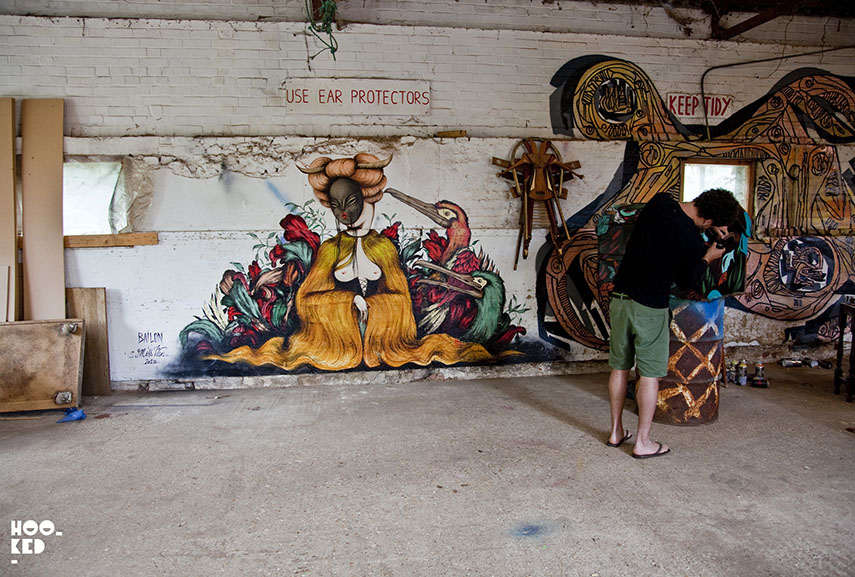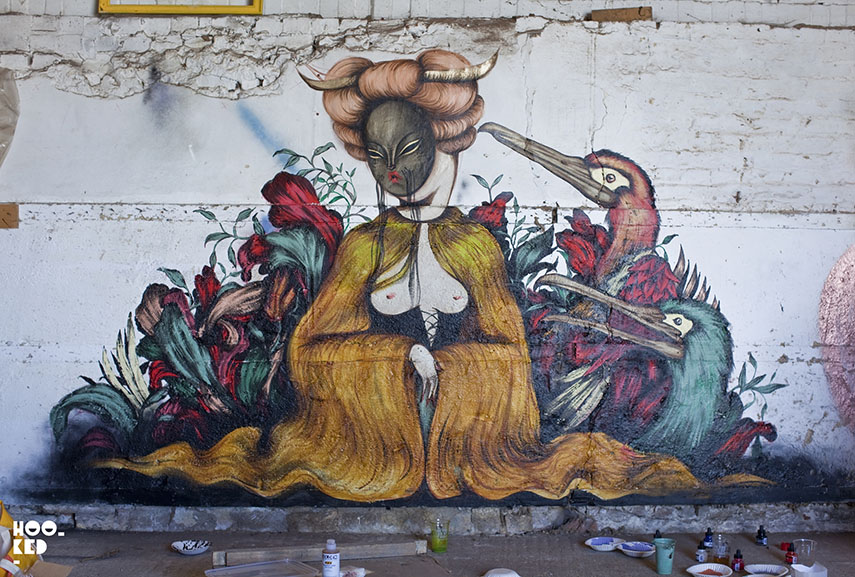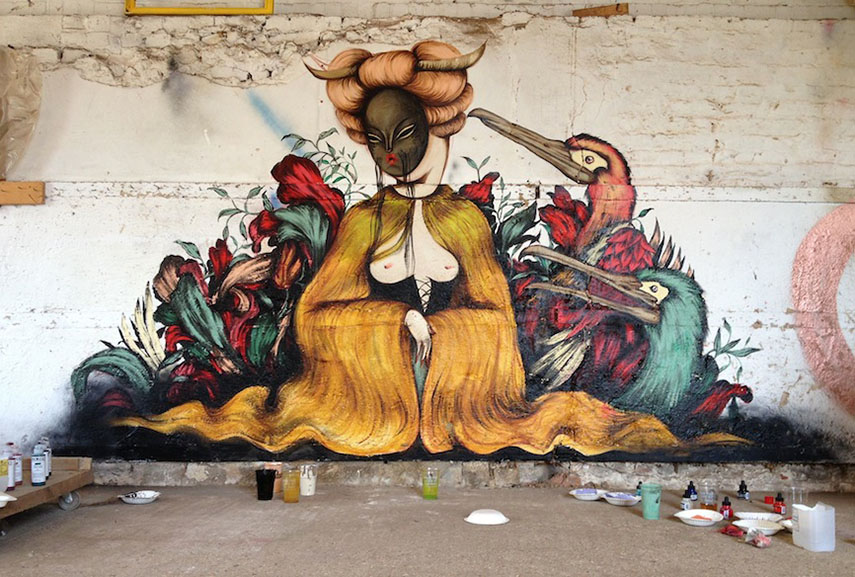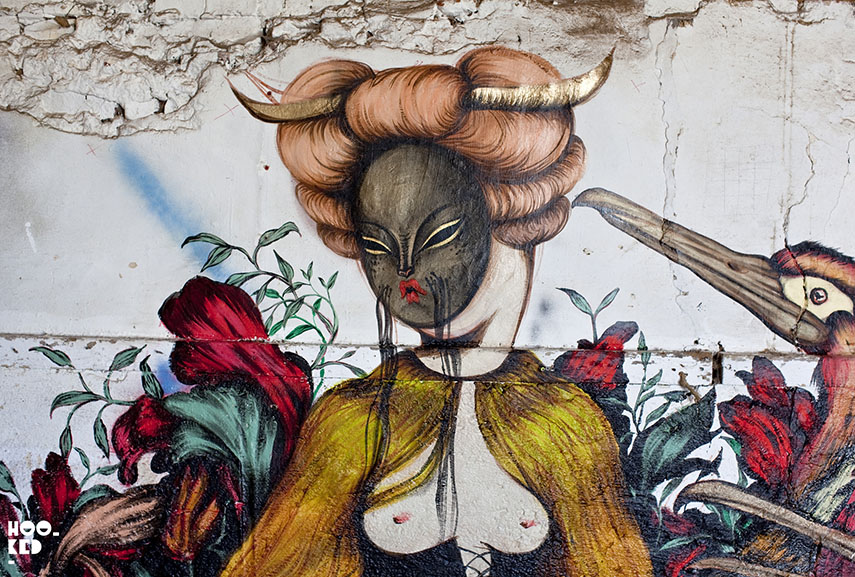 All images courtesy Widewalls.