A lady of the street art scene, Miss Van, launched  a new website recently, providing all the information one might want or need to know about her work and persona. Miss Van has been an active delegate of street art for twenty years, painting both outdoors and in the studio, while developing her singular, pin-uppy, a little odd, but very appealing style. Through simple and accessible design, the website is divided into nine categories, which allow the in-depth browsing of Miss Van's oeuvre, story and current projects.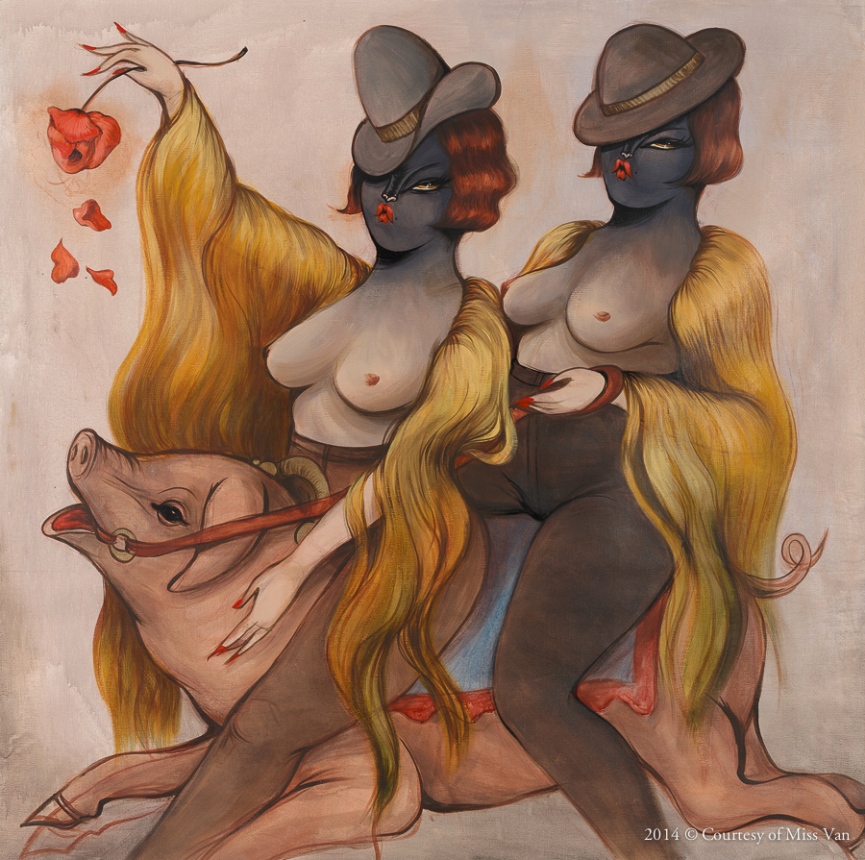 MissVan.com
Categories such as History and News supply the information on the artist's background, and all the new events, solo or group exhibitions and other novelties related to Miss Van. Category dedicated to Paintings is a comprehensive overview of Miss Van's body of work, reaching back to 1993. Such an extensive presentation enables the user to explore the development of Miss Van's style, acting as a complete database sufficient for any study. Although vast, the category is divided into sub-sections per year, which makes it easy to look into.
Exhibitions
Exhibitions category gives an overview of collective and solo shows Miss Van realized, covering the period after 2003. Each of the exhibition folders is complemented with photos of the exhibit and the attending guests, as well as of Miss Van in front of her artwork.
Murals
Category dedicated to Outdoor painting is a long photographic directory of Miss Van's urban endeavors. Divided into time periods, it is simple to search and follow the evolution of her unique street expression, just like with paintings. The next category covers Projects, which are in fact collaborative activities and commissions Miss Van conducted, some out and some indoors, but all in cooperation with other institutions or artists.
Holistic Website
Blog is quite self-explanatory. Perhaps it makes the best spot for all fans of Miss Van to receive a direct and personal message from the artist, and to follow her moves through the world.
Editions links to the online shop, where users can browse and purchase silkscreen prints and artwork by this feminine creative. Finally, Miss Van allows all the users to contact her through a standardized contact form.
Miss Van dot com is not just another website, it is an exhaustive database of art online, belonging to one of the first ladies of the contemporary street art scene.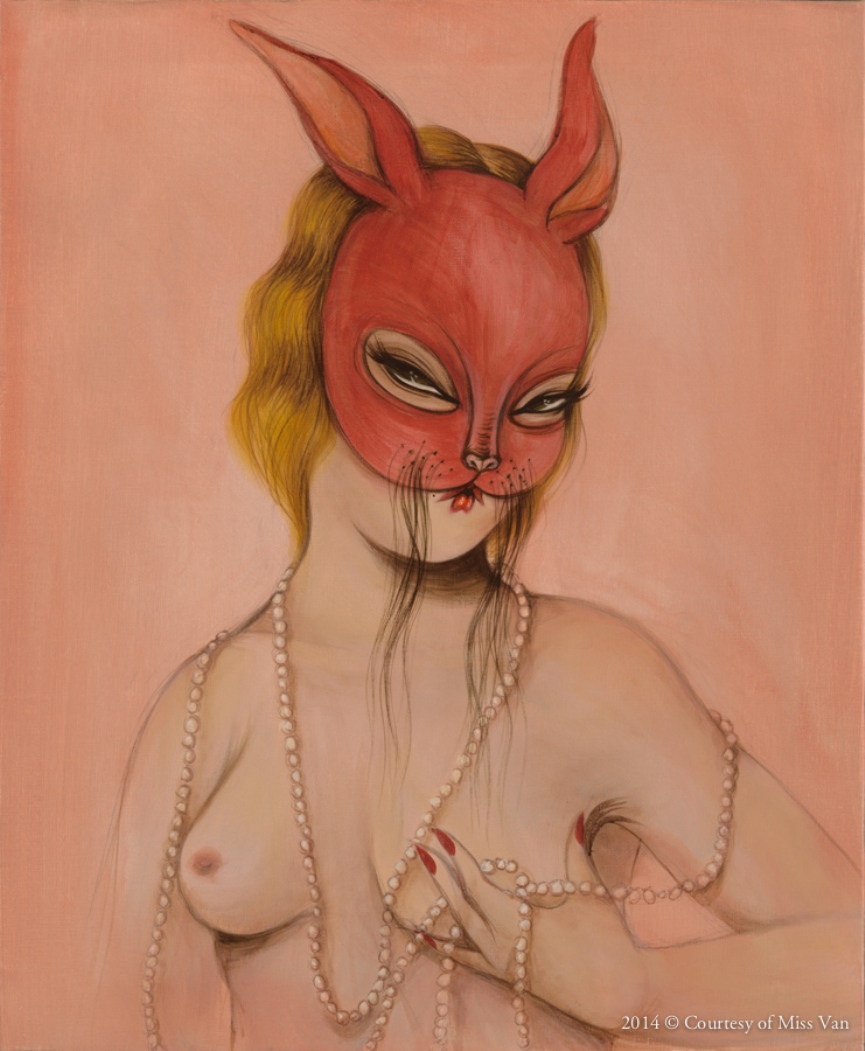 About Miss Van
Miss Van embarked on a street art journey at the age of 20, back in 1993. She is one of the pioneers of the feminine expression in the urban art movement. She comes from the French town of Toulouse, but most of her artistic career has been brought to reality in Barcelona. Since her early steps in the art, Miss Van traveled the globe leaving her mark on many walls in the form of her recognizable burlesque characters. Her work has been displayed in Europe, USA and Asia. After making a break with the wall painting for a few years, Miss Van returned to the streets big style recently, transferring her perfected seductive females onto public wall surfaces. Her return to street art is hailed by all who appreciate her vaudeville expression, as she paints the walls of LA, Miami, Spain or Brazil.
 All photos courtesy of MissVan.com