Parisian Gallery Le Feuvre is pleased to announce the upcoming exhibition by French artist MIST aka Guillaume Lemarquier. The Le Feuvre Gallery and MIST have a history of cooperation that dates back to 2009. Since they first started working together the gallery and the artist have had a strong and fulfilling relationship that brings about another show, Mist's fourth in the Le Feuvre Gallery titled Extraball. It features Mist's new body of works that consists of paintings and sculptures in which the artist displays his rich talent and the ability to move from one medium to the other with ease and great skill.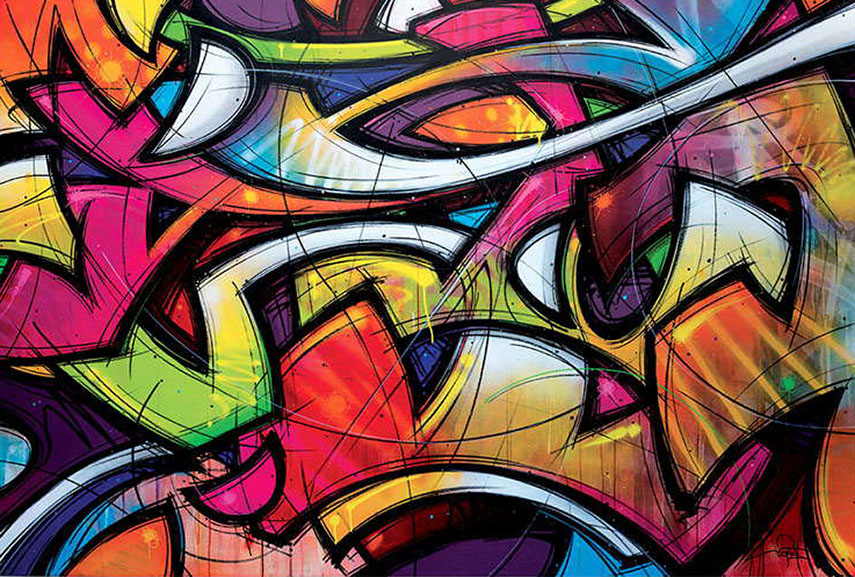 Style and Beginnings in Graffiti
Guillaume Lemarquier aka Mist, born in 1972 in Paris first started noticing graffiti at the end of the 1980's along the railroads of the RER (Regional Express Rail) while returning home from school of graphic art to Paris. Fascinated by what he saw he created his first piece in 1988. By the 1991 when Mist was only nineteen years old, Musee des Monuments Francais noticed his talent and decided to publish his sketches in the catalogue of the exhibition of Graffiti Art. Since then he grew and developed as an artist surpassing his graffiti beginnings. Mist created his own abstract universe rich in color and pseudonym letters. While the use of acid-like colors, spray cans and markers still connect him to the street art, his aesthetical research and approach to art have made him a studio artist. Over the years Guillaume Lemarquier aka Mist has grown into the significant figure in the contemporary urban art scene.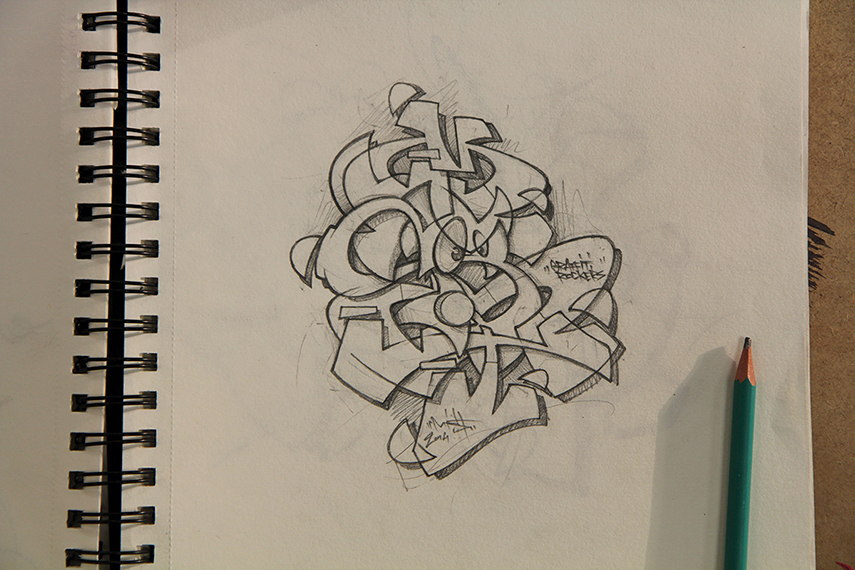 Extraball at the Le Feuvre Gallery
Since they have been collaborating since 2009 on New Paintings & Sculptures (2009), Hypotenus (2011) and Son of Actarus (2013) it is evident that the connection between artist and the gallery is strong and fruitful. In his fourth show at the Le Feuvre Gallery he shows his viewers once again how confidently he works with either can or stencils and his abilities to transform himself from street artist to the studio one or to switch from canvas to the sculpture. It seems that Mist sees no limits in his creativity which enables him to constantly reinvent his expression but still leaving the traces of graffiti from which he stemmed from. In the Extraball Mist shows us this ability to transform by mixing figurative characters with letters in endless search of deconstruction and renewal. He never leaves realms of abstract or figurative always exploring the space in between.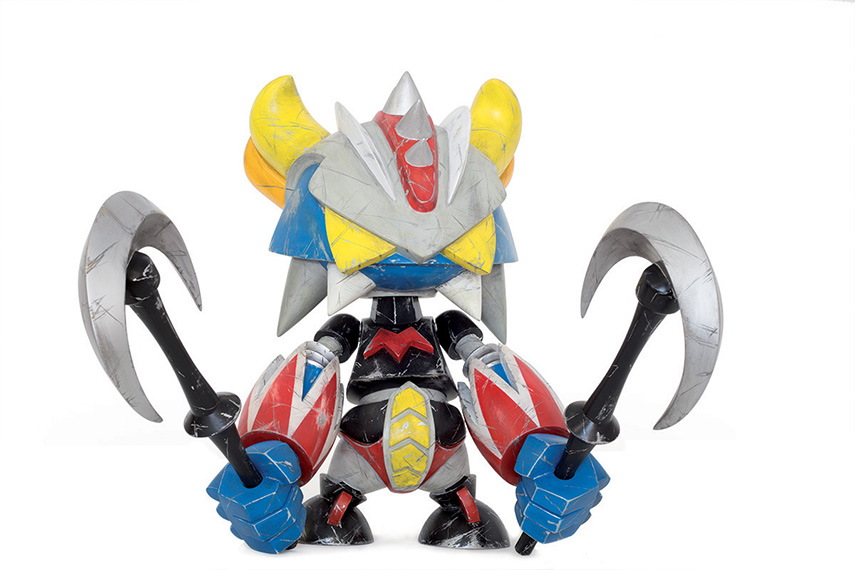 Designer Toys
Apart from showing us confidence and variety when playing with graffiti rules Mist also presents viewers with his sculptures coming from his art-toy universe. In 2001 Guillaume Lemarquier aka Mist launched his own toy label called Bonustoys making him a pioneer in what we know call designer toys. These are small toys produced in vinyl in limited editions from 100 or 1000 pieces and sold all over the world. This makes Mist one of the most interesting and versatile artists of today whose work we should follow closely to see what his next moves will be. His newest show the Extraball opens on May 21st. Extraball will run through the June 21st in Le Feuvre Gallery in Paris.
Sign up for My Widewalls and keep up with all the urban art updates.
Featured Images Courtesy of Le Feuvre Gallery.