SKETCH OR DIE! This is an expression of the Californian riders at the end of the 70's and also the name of MIST's new show Galerie At Down in Montpellier. This particular urban culture strongly influenced the artist during his adolescence. Moreover, SKETCH OR DIE is a message, a warning of the artist to himself and other artists: The one who stops drawing is sentenced to stagnation and rapid end!
The exhibition opens on May 15 and runs through July 5.
Parallel to this exhibition and under the impulse of the Galerie At Down, MIST has just realized an enormous mural in the center of Montpellier. We bring you the pleasure of seeing fresh vibrant colors by MIST, which are even more pronounced under the sun of southern France.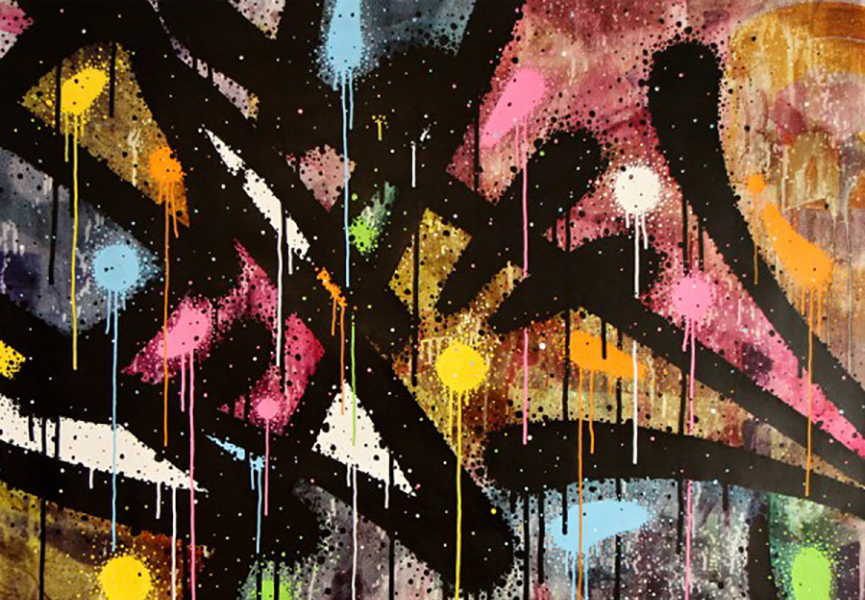 Control of Paris
It was in the late 80s when Guillaume Lemarquier alias MIST discovered graffiti on his way to school. MIST made his first graffiti in 1988 and has since devoted his time to both graffiti and sculpture. In 1992, he joined the group of graffiti artists COP (Control of Paris), and painted many walls. MIST was soon recognized as one of the most talented graffiti artist from the capital. Although fascinated by the "wild style" graffiti lettering, MIST came forth with his own style of calligraphy. In 1998, while developing his work in the world of toys, MIST made one of his first characters of resin – "Debilz" - released in 666 copies. This was the moment when he became known to a wide audience. In 2001, with his label "Bonustoyz", MIST became one of the pioneers of what is known as "designer toys". Specialists place him in the top five worldwide artists with Kaws and Futura.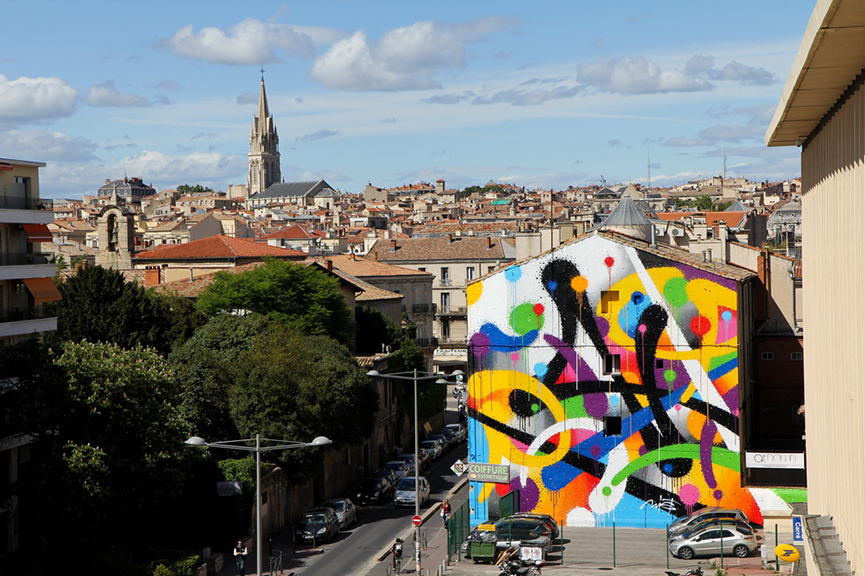 Sketches
MIST's style is characterized by the quasi-permanent use of large contours and bold colors, revealing here and there horns, tails and clawed fingers. His abstract compositions of burning colors permeate the language of contemporary art with the spirit and gestural energy of graffiti. In order to let the audience discover the basis of his work, SKETCH OR DIE showcases many of the artist's sketches which are always the starting points of his paintings and sculptures.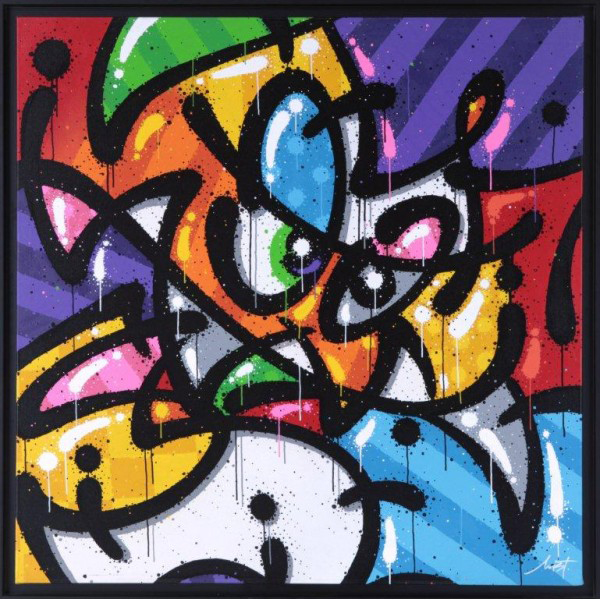 About Galerie At Down
At Down is a contemporary art gallery located in the city center of Montpellier, France. The gallery's team has over 20 years of activism in the graffiti culture. It presents individual and collective shows of artists from graffiti culture. At Down exhibits the established artists in the discipline as well as new artists with a strong graphic personality.