In Hamburg's street art scene mittenimwald is a well-known name. The name translates into  "in the middle of the forest" and cleverly refers to the artists technique and concept. To miss the forest for the tress is the way that mittenimwald describes his work. His artistic journey takes him to a place that is only recognized as such once the journey is completed. The Hamburg based artist creates pop-art stencils in black, white and red.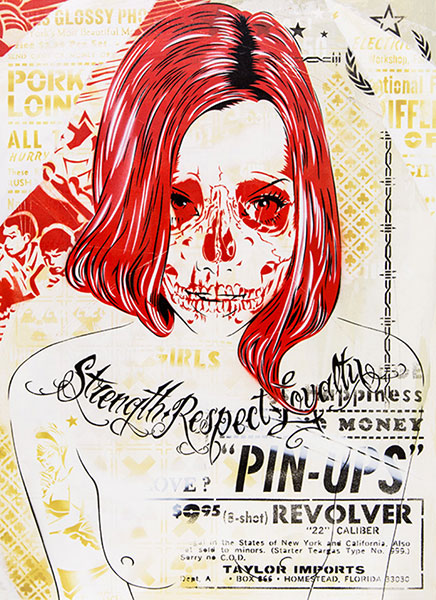 Craftsmanship and Graphic Skills
According to artist his work is not art but craftsmanship and graphic expertise. mittenimwald creates extremely detailed, hand cut stencils that he places on ground coated wood panels. The he carefully applies paint from aerosol cans to create his imagery. The results are skillfully applied, multilayered stencils that are so fine they look like airbrushed.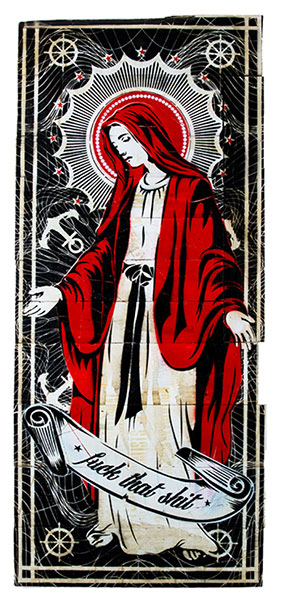 Imagery
His imagery varies between beautiful women, revolutionaries, pop-icons and dictators. mittenimwald combines his figurative imagery with messages like "fuck art", "I love $$$", "enjoy capitalism" and the always reoccurring "vandalism". If by then we have not reached the place we are looking for ourselves we will be left alone exactly where we are at that moment: "in the middle of the forest".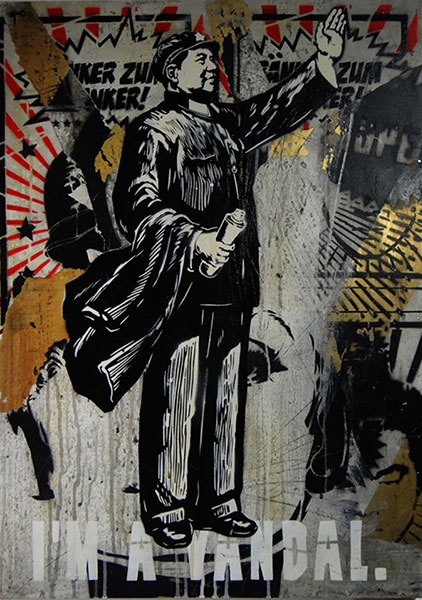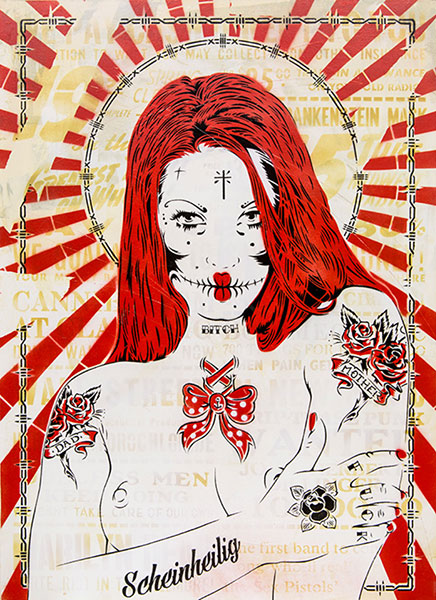 Exhibition
On October 31 mittenimwald will be celebrating the Mexican day of the dead at OZM Space in Hamburg. His exhibition titled "Mundo de los Muertos" will take us into the realm of afterlife and the dead. Over two months the artist will present Mexican folklore inspired stencils in black, white and occasionally subtle colors. "Mundo de los Muertos" will be the artists second exhibition at OZM Gallery, after his exhibition "Life is a Killer" in 2012.
All images courtesy of OZM