An established part of the annual art calendar with editions in New York and Miami Beach, PULSE provides its international community of emerging and established galleries with a dynamic platform for connecting with a global audience. This December, PULSE Miami Beach returns to its oceanfront home at Indian Beach Park for its 14th strong edition, committed to showcasing a diverse overview of the best contemporary art being produced today.
This year, the fair will present the PROJECTS Special Commission by Miya Ando, a contemporary American artist of half-Japanese and half-Russian-American heritage known for combining the traditional techniques of her ancestry with modern industrial technology. For this occasion, the artist will create an immersive site-specific installation which will activate the fair's entrance. Using her signature imagery Clouds, the work is aimed at creating a visceral experience which raises awareness of nature and the environment, promoting calmness, inter-connectivity, and an attention to the viewer's relationship to time and the present moment.
The artist is very excited "to create an experience of walking through a gossamer forest of moonlit clouds." We had a chat with her to find out more about this collaboration with PULSE. In an exclusive Widewalls interview, Miya talks about this experience of collaborating with the fair, the idea behind the work, perception, the fundamental nature of reality, and much more.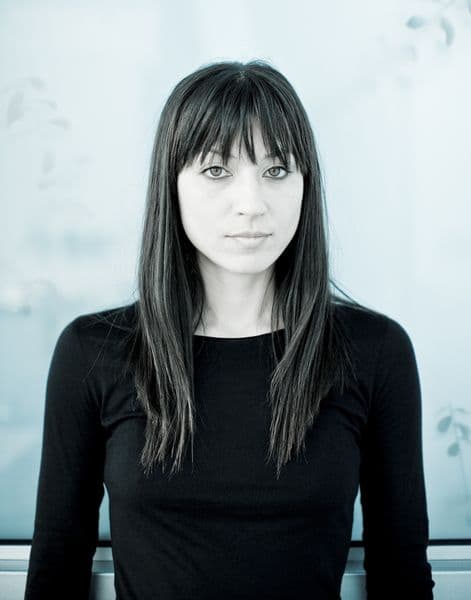 The Collaboration with PULSE
Widewalls: You are PULSE's 2018 PROJECTS Special Commission Artist. Is this your first collaboration with the fair? What are your impressions so far?
Miya Ando: Yes, this is my first collaboration with Pulse, it is such a privilege to work with the team and the organization, I feel quite honored to be selected for the commission.
Widewalls: How did the idea to create this project come about?
MA: The piece, entitled Moonlit Clouds is inspired by the Miami sky and the open-air tent. I wanted to create a "forest of nighttime clouds" that people could walk through on their way into the fair. I will be suspending gossamer banners with moonlit, night clouds throughout the space. Night time clouds are quiet and subtle, I'm interested in the condition of these clouds being softly illuminated by moonlight, which is reflected light from the sun.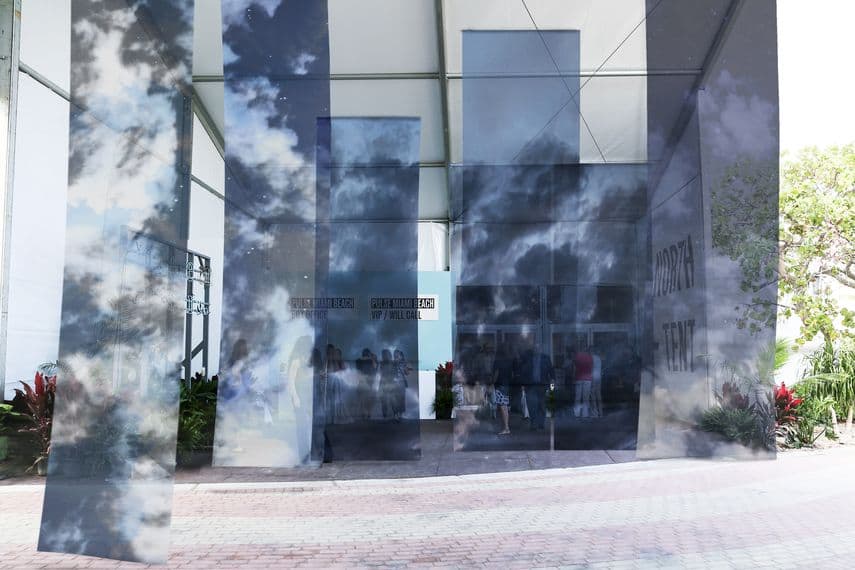 Entering the Fair Through the Clouds
Widewalls: What does an art fair environment such as this one offer to you, creatively speaking? What are its advantages compared to other spaces where one can exhibit their work?
MA: The context of an art fair is a survey of works from around the country and world. I wanted to pay homage to this concept by incorporating an experience of entering the fair through the clouds, the moon sometimes becomes visible at night when not obscured by clouds, in this case, the moon is represented by all the other artists' works that the galleries have brought to the fair.
Widewalls: What would you like to evoke in the visitors with this artwork? What is the message behind it?
MA: I'm interested in perception. Clouds at night are subtle and sometimes unseen, but present. It was an opportunity to investigate this type of presence. Clouds are transitory and evanescent, this project is a vehicle to look deeper into my cloud series of paintings and sculpture which examine time and temporality.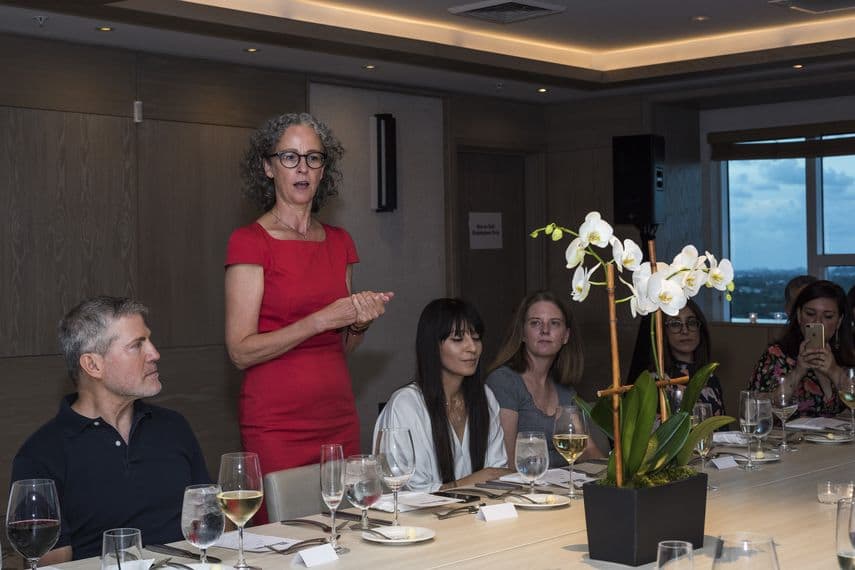 Miya Ando - Activating a Visceral Experience
Widewalls: Your work is often called experimental; where does this urge to experiment come from?
MA: The materials I employ are informed by the concept of each piece. There is an appropriate medium for each series and in some cases, this material may be considered unconventional. In the case of the Pulse commission, the semi-transparent, gossamer silk reiterates the idea of nighttime clouds being impermanent and  'barely visible'. The underlying idea for this work is that the fundamental nature of reality is that all constituent forms that make up the universe are temporary. A concept which comes from both Buddhism as well as quantum physics. In creating an immersive environment, my thought was to activate a visceral experience, as often times one comprehends things by physically traversing a space and engaging the senses of touch as well as vision.
Widewalls: What's next for you?
MA: I am working on a piece for The Corning Museum of glass, and a painting commission for the Hotel Okura in Kyoto. I am also preparing for solo exhibitions in 2019 with The Kantor Gallery in Los Angeles and another solo exhibition with Sundaram Tagore Gallery in Singapore.
Featured image: Miya Ando. Photo by Leonard Fong. All images courtesy PULSE.