Back in the 1960s, when everyone thought that painting was dead and gone, Simon Hantaï not only still believed in it - he also revolutionized it. It is the very works from this crucial decade that will be on view at New York's Mnuchin Gallery, in an exhibition focusing on the artist's trademark method of canvas folding, called "pliage". The first-ever show of this kind is co-curated by Alfred Pacquement, former director of Centre Pompidou, which hosted Simon Hantaï's big retrospective in 2013.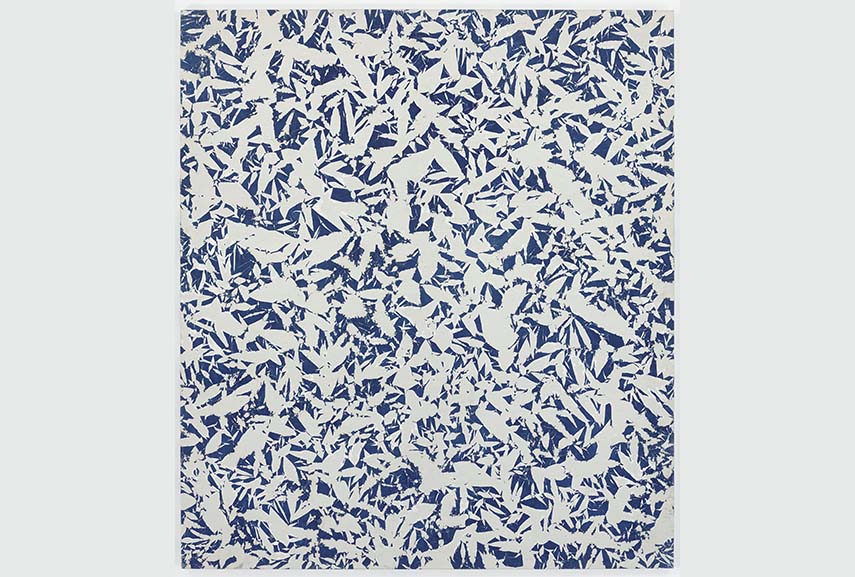 Simon Hantaï: The Art of Folding
Inspired by Cubism and the action painting of Jackson Pollock and the direct and deeply personal approach to canvas, Simon Hantaï undertook an exciting endeavor which involved the physical characteristics of paintings in an unprecedented way. After he would lay his unstretched canvas on the floor, the artist would fold and scrunch it before applying color, leaving the unfolded areas unpainted. When unfolded, the piece would reveal blank marks scattered all around, in places paint didn't reach, revealing patterns and negative space. Simon Hantaï's paintings become interrupted by vibrant splashes of color here and there, dynamically detaching its pieces into almost separate forms and creating a new form of abstract expressionism on the European soil.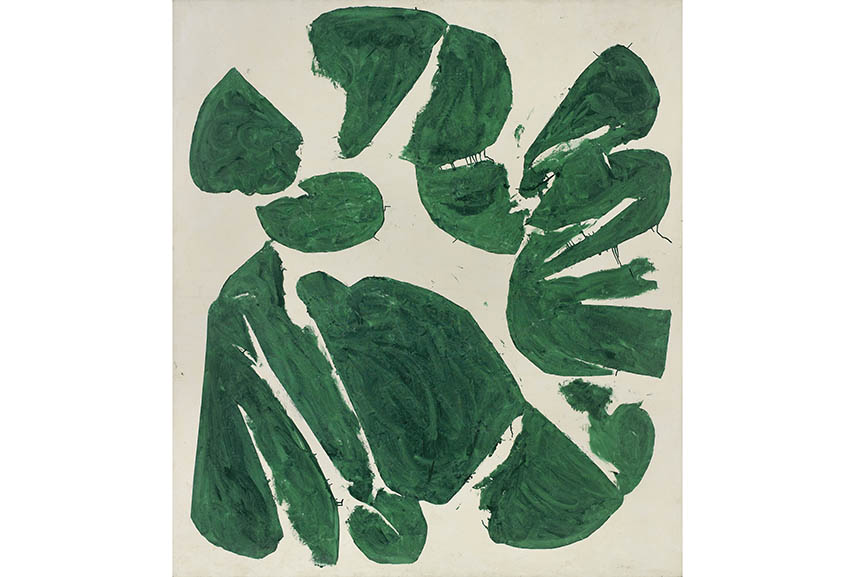 Pliage: The First Decade
Random at first glance, Simon Hantaï's web of colored and non-colored areas was studied over the decade, his first mature one. The artist experimented with the consistency of his paint, the exact positions of his foldings, the color palette, the depth of his creases, as well as texture, formal structures and moods, evolving his paintings towards more complex compositions and deeper meanings. While Simon Hantaï's art surely involved a great deal of physical interaction with the artworks, his main idea was to calculate and plan those gestures well before executing them, emphasizing their abstract power. The exhibition at Mnuchin Gallery will show Simon Hantaï's five early series of pliage paintings: the Mariales, Catamurons, Panses, Meuns, and Études, as well as a fully-illustrated catalogue with an introduction by the artist's widow, Zsuzsa Hantaï.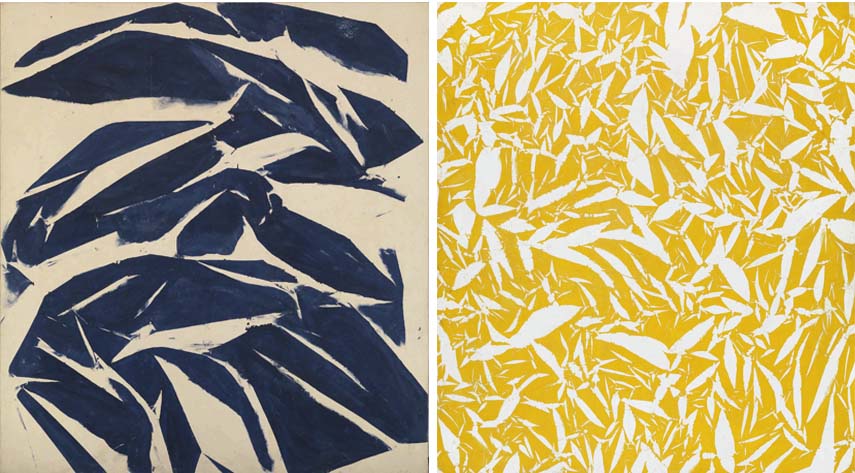 Simon Hantaï at Mnuchin Gallery
Simon Hantaï was born in 1922 in Bia, Hungary. By the end of 1940s, he moved to France, where he joined Andre Breton's Surrealists group, from which he broke off in 1955. His first retrospective was held in 1976, while in 1982, he represented France at the Venice Biennale, after taking French nationality in 1966. Simon Hantaï's folded paintings were exhibited across the US and Europe, including the Museum of Modern Art in New York, even though he wasn't active or seen in public during the 1980s and 1990s. He died in 2008 in Paris.
Pliage: The First Decade, an exhibition of works by Simon Hantaï will be hosted by Mnuchin Gallery in New York City, USA, from April 28th until June 26th, 2015.
Fan of brilliant art masters? Sign up for My Widewalls and enjoy it with us!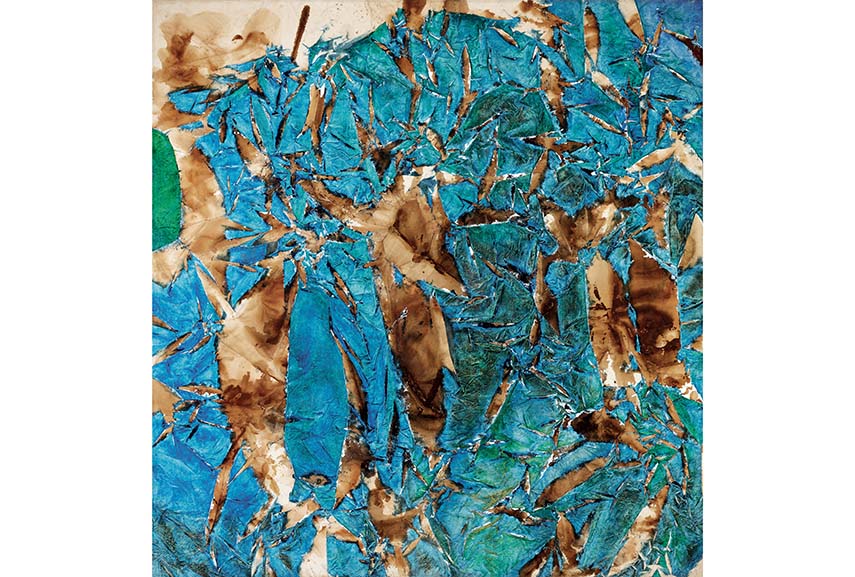 Featured image in slider: Simon Hantaï - Etude, 1969. Oil on canvas, 105 x 92 inches, 268 x 233 cm. Copyright Archives Simon Hantaï. Photo by Laurent Lecat
All images courtesy of Mnuchin Gallery