Despite the global financial crisis, people have never stopped consuming. Yet, as the mass production has changed and will continue to change and evolve, so has the consumer's relationship with their everyday items. This subject will be tackled in the major upcoming large-scale group exhibition at MOCAD Detroit. Titled 99 Cents or Less, the exhibition will feature 99 artists who will explore themes of consumption, globalization, labor and income inequality. The diverse range of artists were invited to purchase items at America's omnipresent 99 Cent stores and use those materials to create new artworks, referencing both Duchamp's readymades and the practice of Arte Povera.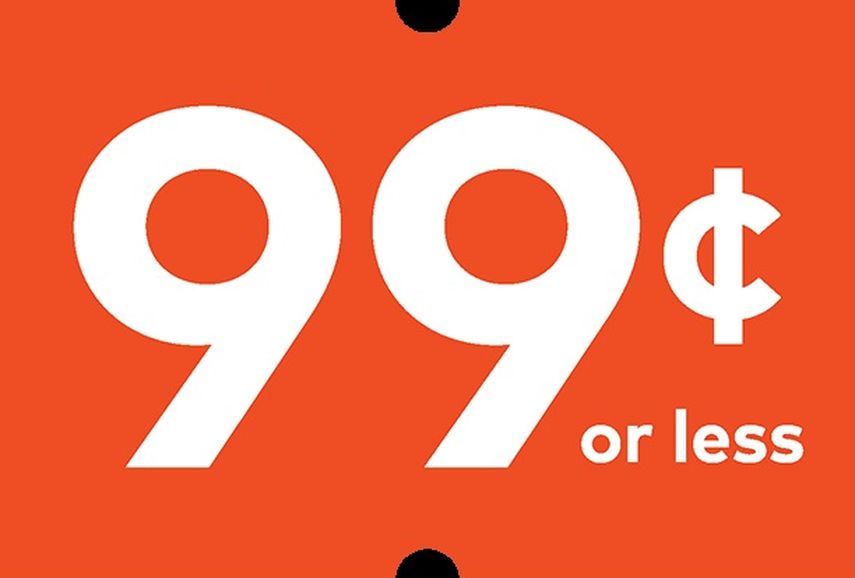 The Economic Realities of the United States
As of 2016, there are around forty thousand 99 Cents stores in the United States, together making around $50 billion in annual revenue and becoming a significant part of the country's retail industry. Due to this phenomenon, The New York Times has proclaimed our era as the "age of the dollar-store economy". While around 50 percent of the store's customers earn less than $30,000 per year, around 20 percent make $70,000 or more. This demonstrates that what was once a conspicuous consumption of the pre-global crisis era has now become a conspicuous thriftiness. The diverse group of 99 contemporary artists has been invited to purchase items at these stores, spending in total $99 dollars each. As Jens Hoffman, the curator at MOCAD Detroit, explains, the concept may first appear rather straightforward, yet it is a perfect reflection of the United States' economy and its income equality.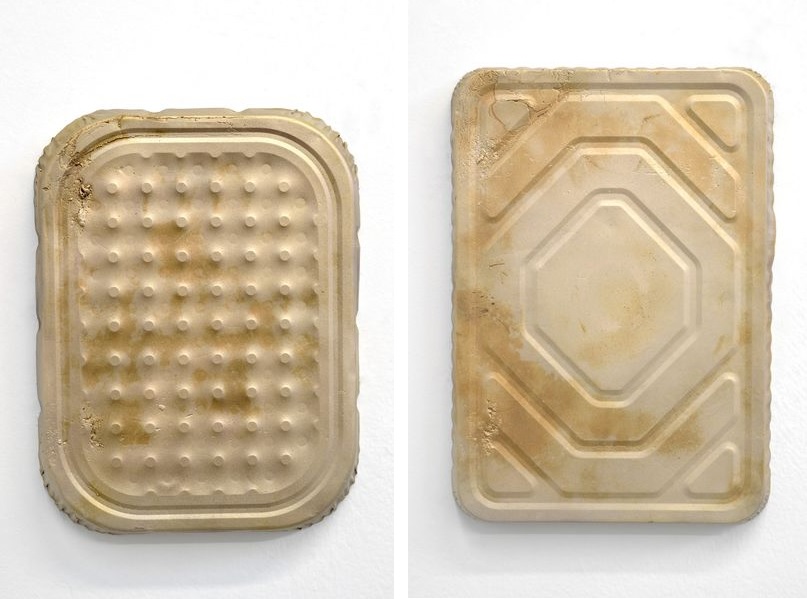 The Decline of Detroit
Another important reference in 99 Cents or Less is the economic decline of the city of Detroit. One of the country's wealthiest cities and a global industrial powerhouse once, the city's ongoing financial crisis has led to its 2013 bankruptcy, regarded as the largest municipal bankruptcy filing in the history of the country. By using materials from 99 Cent stores, the exhibition aims to address the city's glorious past, troubling present and uncertain future. Highlighting the ways the mass production has changed, the artists will also change the application and approach to re-appropriating these consumer items in their artistic practice. By using these cheap, consumer items and manipulating them to produce art, artists are working in the tradition of Duchamp's readymades and the Arte Povera's critique of the convention and market, at the same time exploring the role and function of art in times of economic and political crisis.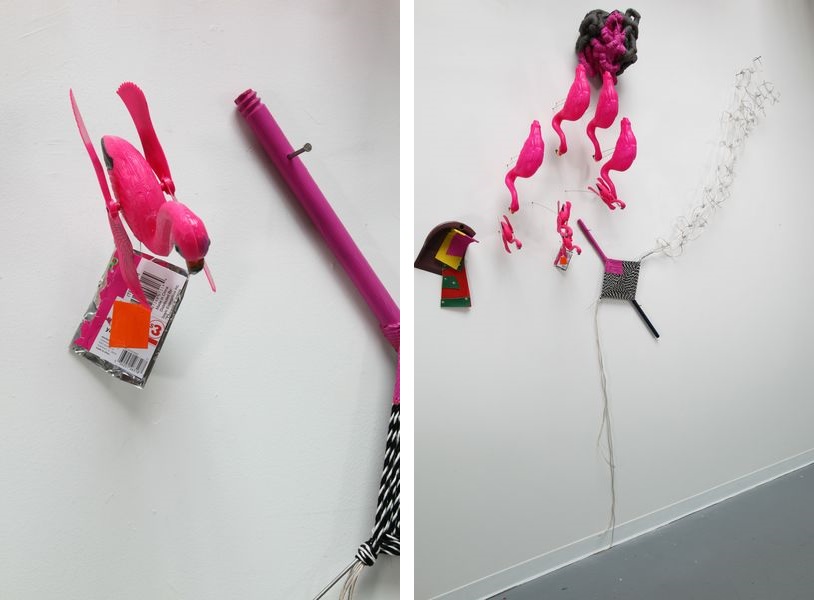 99 Artists at MOCAD Detroit
Curated by Jens Hoffmann, with a curatorial support provided by Scott Campbell, Ford Foundation Curatorial Fellow at MOCAD, the exhibition 99 Cents of Less will be on view at MOCAD Detroit from May 19th until August 6th, 2017. This exhibition will be accompanied by a publication and a series of public programs that will explore subjects like consumerism, trade, labor, new materialism, acceleration, poverty, and prosperity as well as art as commodity.
99 Cents or Less at MOCAD Detroit will feature works by following artists:
Kelly Sumiko Akashi, Kathryn Andrews, Uri Aran, Julieta Aranda, Edgar Arceneaux, Corrie Baldauf, John Baldessari, Heidi Barlow, Michael Bell-Smith, Brian Belott, Frank Benson, Jennifer Bornstein, Chris Bradley, Jon Brumit, Dora Budor, Nicholas Buffon, A.K. Burns, Jedediah Caesar, Juan Capistrán, James Collins, Matt Connors, Bjorn Copeland, Sarah Crowner, Sara Cwynar, N. Dash, Nathaniel de Large, Michael DeLucia, Jim Drain, Josh Faught, Harrell Fletcher, Liam Gillick, Samara Golden, Piero Golia, Michelle Grabner, Nicolas Guágnini, Henry Gunderson, Mark Handforth, Lena Henke, Marie T. Hermann, Lynn Hershman Leeson, Ben Hall, Channing Hansen, Scott Hocking, Jonathan Horowitz, Alex Israel, Alfredo Jaar, Colter Jacobsen, Elizabeth Jaeger, Meredith James, Matt Johnson, Rashid Johnson, Jamian Juliano-Villani, Sarah Kabot, Shaina Kasztelan, Osman Khan, Thomas Kovachevich, Andrew Kuo, Agnieszka Kurant, Jason Lazarus, Pamela Lins, Matt Lipps, Mateo López, Bonnie Lucas, Shana Lutker, Medrie Macphee, Jill Magid, Anthony Marcellini, Daniel Joseph Martinez, Josiah McElheny, Adam McEwen, Heather McGill, Jason Meadows, Josephine Meckseper, Sarah Meyohas, Jason Middlebrook, Carter Mull, Matt Mullican, Ruben Ochoa, Arthur Ou, Virginia Overton, Hamilton Poe, Walter Price, Rob Pruitt, Puppies Puppies, Jonathan Rajewski, Chadwick Rantanen, Sean Raspet, Hans Dieter Rieder, John Riepenhoff, Will Rogan, Matthew Ronay, Aura Rosenberg, Amanda Ross-Ho, Sterling Ruby, Michael Scoggins, Robert Sestok, Arlene Shechet, Amy Sillman, Casey Silverstein, Laurie Simmons, Michael E. Smith, Philip Smith, Agathe Snow, Valeska Soares, Haim Steinbach, Jessica Stockholder, Ricky Swallow, Cheyney Thompson, Clarissa Tossin, J Parker Valentine, Michael Wang, Garth Weiser, Eric Wesley, Jeff Williams, Viola Yeşiltaç, and Mario Ybarra Jr.
Featured image: Jessica Stockholder - #7218 Spalled Flaying Down at the Moment, 2017, four large pink flamingoes, four small pink flamingoes, plastic dustbin and wooden handle, scratchy dish pad, hot water bottles, steel wool, speaker cable, metal rod, 3 1/8" nails (10d), pricing labels, metal plate, adhesive, rivets, wire, and acrylic paint. Courtesy of the artist, Kavi Gupta and Mitchell-Innes & Nash. All images courtesy of MOCAD Detroit.