The residents of the southern French city of Montpellier got a brand new mural painter on the facade of the Roger Couderc high school earlier this year. Entitled Entre Deux Mondes, or "between two worlds", the artwork was created by none other than the graffiti legend MODE 2, with the support of the city and Galerie Nicolas Xavier. It is this art space that will now host an exhibition of the latest artworks by the artist, in celebration of his residence and the relationship he has with Montpellier and its region. Thus, the show is titled Descente dans le Sud, or "descent into the south", and it will present an unprecedented collection of artworks.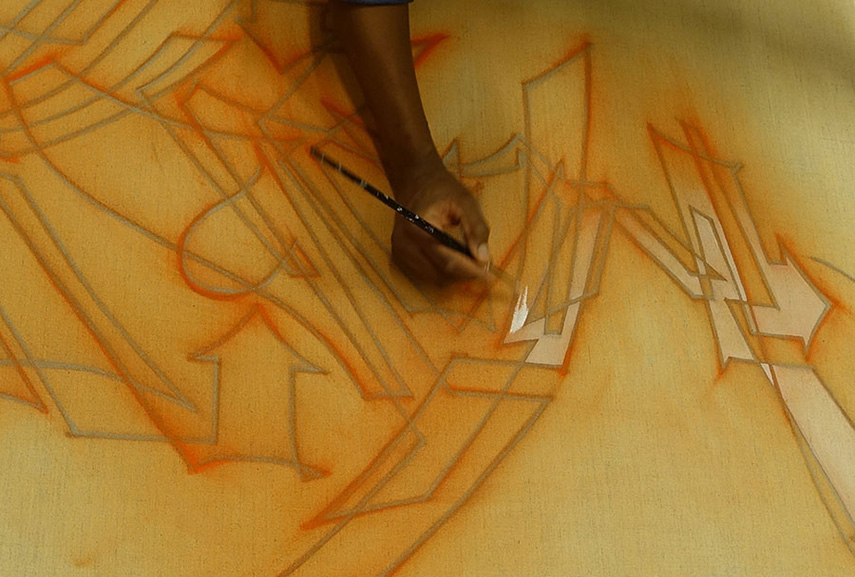 A Legend in the Making
Without a doubt, MODE 2 is considered one of the pioneers of the post-New York graffiti. He moved to England with his family when he was a child, and there, he was influenced by the growing hip hop culture in the early 1980s. His first graffiti piece saw the light of day in the London district of Covent Garden, reflecting on hip hop being a form of expression, a part of an era which served an inspiration for entire generations of artists of all kinds. MODE 2 first painted as member of a few crews, starting with The Chrome Angelz (TCA) - with whom he also visited Paris in 1985 - and collaborating with SCRIBLA, ZAKI and PRIDE, as well as BANDO, DELTA and eventually JonOne, as part of the TCA. Over the years, he developed a unique graffiti style, based on lettering and (predominantly female) characters for which he is now quite famous.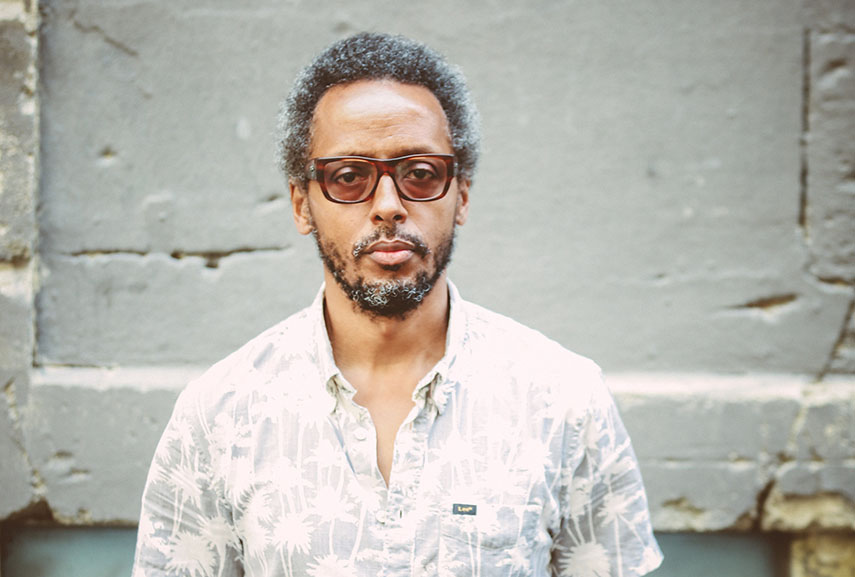 Descente dans le Sud
In 1995, MODE 2 took his creativity onto the canvas, presenting his first set of such artworks within a gallery space; in particular, as part of the group exhibition held at the headquarters of Agnès B on Rue Dieu in Paris, on the occasion of the release of the "Stripped" live album by the Rolling Stones. From then on, his artistic career got on a rising curve, turning him into one of the major players on today's contemporary art scene. Apart from graffiti, his passions remain the hip hop culture, but also photography. MODE 2 started taking photos in 1985, creating an impressive archive as a testimony to the development of our culture, especially one related to music, visual art, spoken word.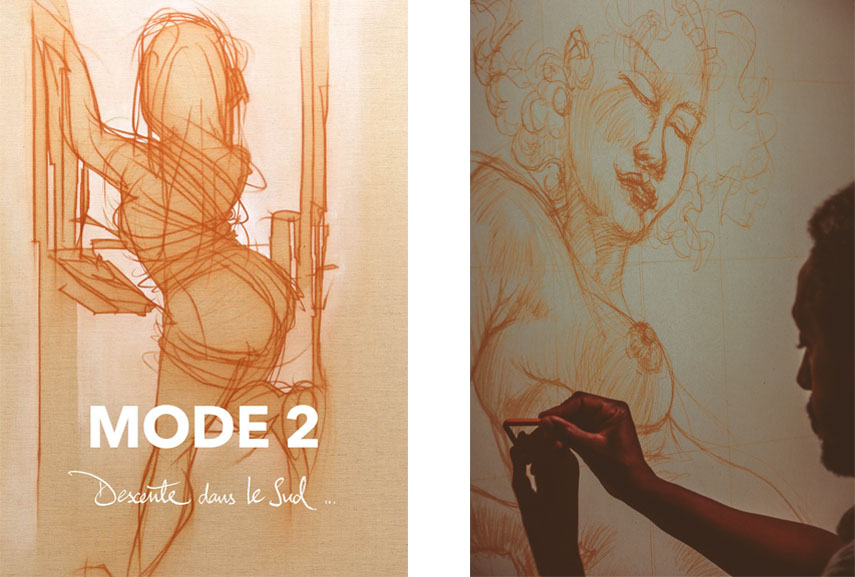 MODE 2 Art at Galerie Nicolas Xavier
The latest works on canvas to be presented in France appear to be inspired by the local culture, but also by the female figure, a recurrent topic in his oeuvre.
"I've always enjoyed drawing [it], mostly from my own imagination, though also resorting to life drawing, or from my own photos, and even the odd sample from the internet once in a while. I try not to have a fixation on any given body type or shape; trying to draw more natural curves, while also trying to push for an indeterminate racial type which makes it easier for the female spectator to identify with…"
Descente dans le Sud, an exhibition of works by MODE 2, will be on view at Galerie Nicolas Xavier in Montpellier, from October 14th to November 25th, 2017. The opening reception is scheduled for October 14th at 2pm, and the artist will be present.
Featured image: MODE 2 - La Cabine, Été 98 in progress. All images courtesy Galerie Nicolas Xavier.