Ever since the early 1920s, various artistic disciplines started overlapping, so it was not unusual for visual artists to produce set designs for experimental performances and theater pieces. The Futurists, Dadaists and especially Russian Constructivists, enchanted with the newly formed state after the October revolution, released outstanding set designs and costumes, while the 1930s were marked by the radicalism of Bauhaus and their fusion of arts – design, performance, dance, etc.
This practice continued after the Second World War - in America and Europe, artists were making extraordinary designs merged with bold movements of performers.
The upcoming McNay Art Museum exhibition titled Picasso to Hockney: Modern Art on Stage will explore visual artists' outstanding contributions to performance art that challenged the conventions of theater.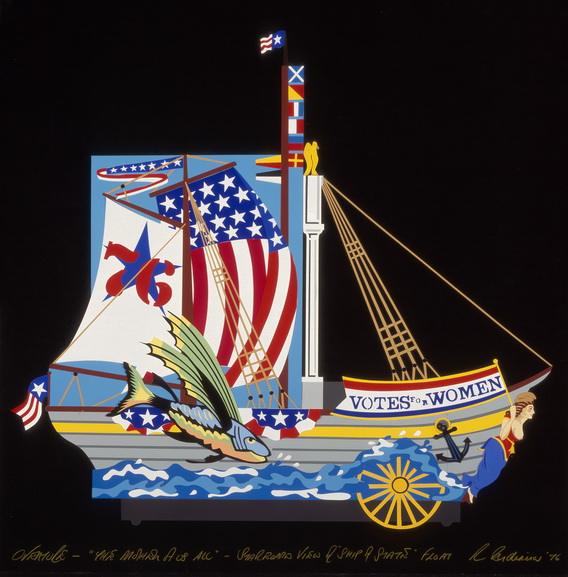 Surveying Modern Artists Set Designs
The exhibition is curated by a team consisting of R. Scott Blackshire (Ph.D., Curator, Tobin Collection of Theatre Arts), Timothy James Retzloff (The Tobin Theatre Arts Fund Assistant Curator, Tobin Collection of Theatre Arts), and Jody Blake (Ph.D., Former Curator, Tobin Collection of Theatre Arts); they selected over one hundred works on disposal from the Tobin Collection of Theatre Arts, an astonishing result of Robert L. B. Tobin's years of collecting artifacts related to theater arts.
On display will be iconic, yet rarely-seen scenic and costume designs made by iconic modern artists such as Henri Matisse, Fernand Léger, Pablo Picasso, Joan Miró, Natalia Gontcharova, Robert Indiana, Louise Nevelson, Robert Wilson, and David Hockney, in collaboration with famous writers, directors, musicians, and choreographers. The installment will be extended with paintings, works on paper, and sculptures from the McNay's permanent collection.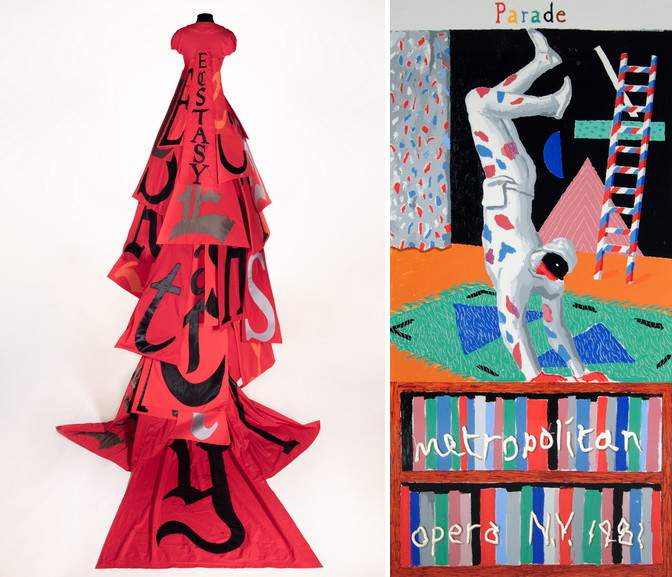 The Exhibition Highlights
One of the exhibition highlights is a reenactment of Picasso's scene design maquette for composer Manuel de Falla's ballet, Pulcinella; inside of it the visitors will have a chance to create their own stage, as well as to make a digital version of Spanish Dancer Marionette by prolific Russian artist Alexandra Exter's with an Ipad.
Sound will present an important factor of the exhibition with the sound piece by San Antonio composer Nathan Felix crafted for a video projection of composer Erik Satie's ballet Parade, as well as an immersive headphone operetta experience by Nathan Felix, played throughout the galleries.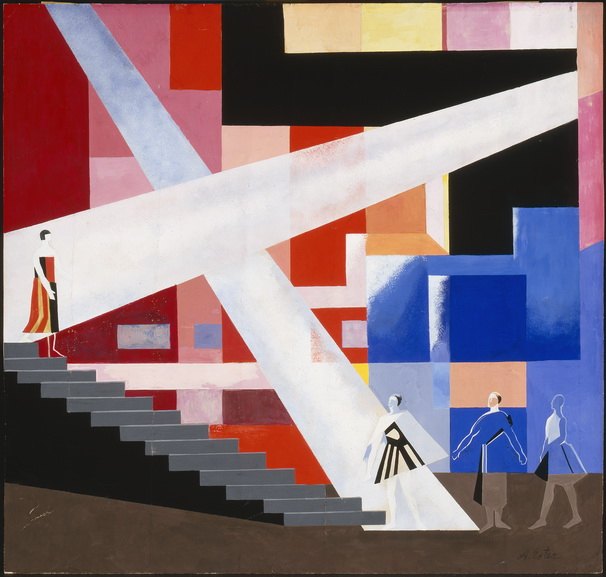 Picasso to Hockney at McNay Art Museum
This outstanding show will definitely unravel an array of creative connections that resulted in major contributions to the development of radical performative practices.
Picasso to Hockney: Modern Art on Stage will be on display at McNay Art Museum in San Antonio, TX, USA until 29 December 2019. The exhibition will then travel to the Museum of Fine Arts, St. Petersburg, in Florida, Dayton Art Institute, and the Telfair Academy in Savannah during 2020.
Featured image: Pablo Picasso - Scene design for Pulcinella, ca. 1920. Watercolor and gouache on paper. Collection of the McNay Art Museum, Gift of The Tobin Endowment. © Estate of Pablo Picasso/ Artists Rights Society (ARS), New York; Installation Views, Picasso to Hockney Exhibition at the McNay Art Museum 2019. All images courtesy the McNay Art Museum.