A brilliant, prolific painter who lived an extraordinarily tragic life, Amedeo Modigliani lived a life of torment and isolation, as he strived to separate himself from political and cultural institutions of bourgeois society and the tyranny of everyday life.
However, during his brief and turbulent life, he developed a unique and instantly recognizable visual language. His emotionally intense portraits and seductive nudes have received a deserved appreciation only after his death, now being among the most-loved paintings of the 20th century.
This November, Tate Modern will stage the most comprehensive Modigliani exhibition ever held in the UK. Bringing together a dazzling range of his iconic portraits, sculptures and the largest ever group of nudes to be shown in this country, it will include almost 100 works, reevaluating this familiar figure and providing a fresh look into his groundbreaking practice.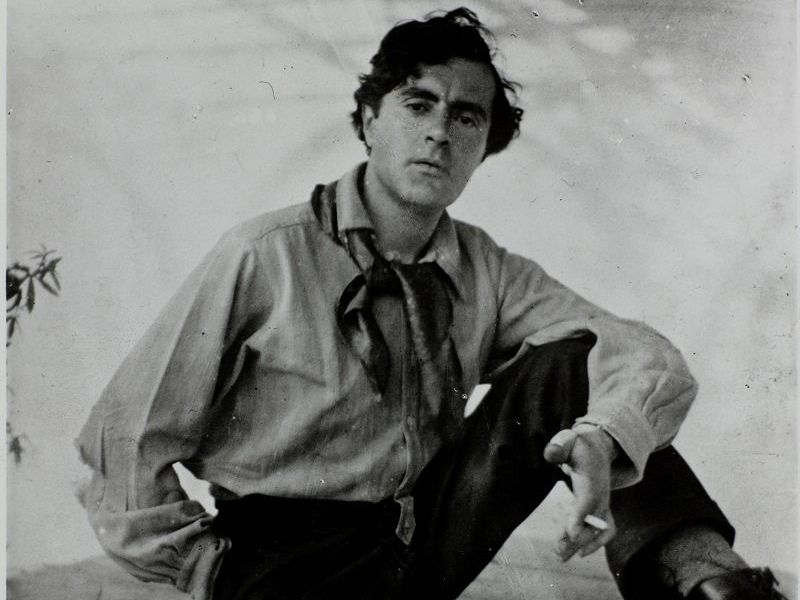 Modigliani's Provocative Art Nudes
Modigliani's nudes will certainly be the highlight of the exhibition, being perhaps the best-known and most provocative of the artist's works. With 12 nudes on display, including Seated Nude from 1917 and Reclining Nude from 1919, this will be the largest group ever reunited in the UK. Shocking new compositions that Modigliani invented in these striking canvases modernized figurative painting.
Modigliani believed that "to paint a woman is to possess her." Seven of his nudes were exhibited in his only solo lifetime exhibition at Berthe Weill's gallery in 1917, causing quite a commotion on an opening day and resulting in the police shutting down the exhibition for indecency. These works were so controversial for the fact that these models were contemporary women, detached from any allegorical or historical narrative.
The exhibition will also reconsider the role of women in the artist's practice, particularly the poet and writer Beatrice Hastings.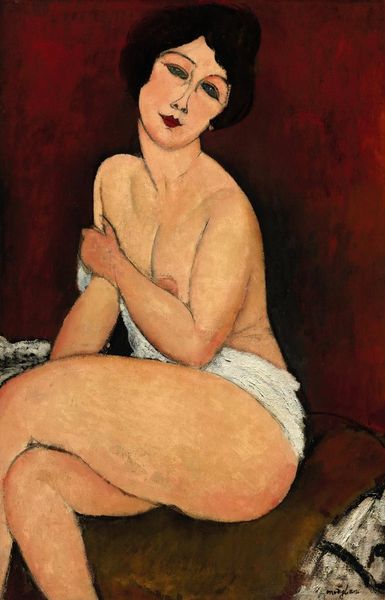 Radical Sculptures and Portraits
The exhibition will also feature his lesser-known but radical and thought-provoking sculptures, bringing together a substantial group of his Heads made before the First World War. Influenced by Constantin Brancusi and Jacob Epstein, he has devoted a short but intense period of his career to carving.
The show will also present his portraits of his friends, lovers and supporters, including Pablo Picasso, Constantin Brancusi and Jeanne Hébuterne. These friends and lovers provided a significant financial and emotional support during his troubled life, often serving as models when needed.
The show will bring together several portraits of Jeanne Hébuterne, his last muse and lover, all created in his final years.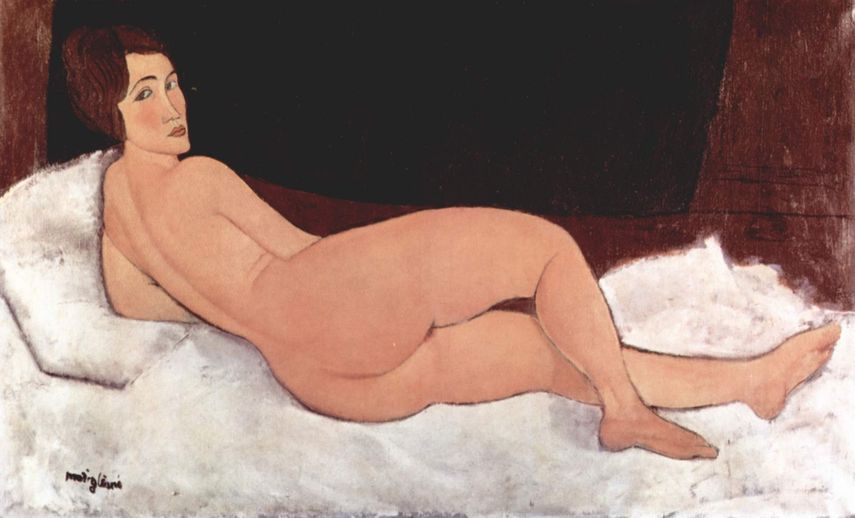 Modigliani in Virtual Reality at Tate Modern
In partnership with HTC Vive, the exhibition will transport visitors to the heart of early 20th century Paris using the latest virtual reality technology. The first of its kind at Tate, the integrated virtual experience will vividly enhance the understanding of the life and art of this celebrated artist. Drawing on archival material and new research, the experience will recreate aspects of Modigliani's adopted city, bringing his historical context to life.
The exhibition Modigliani will be on view at Tate Modern in London, UK from November 23rd, 2017 until April 2nd, 2018. It is sponsored by Bank of America Merrill Lynch and supported by Maryam and Edward Eisler, with additional support from the Modigliani Exhibition Supporters Circle, Tate.
Scroll down for 8 highlights from the upcoming Modigliani exhibition!
Jeanne Hébuterne, 1919
Jeanne Hébuterne is the most frequently painted of Modigliani's lovers. The artist depicted her in more than twenty works, but never in nude.
In this painting, she is wearing a white chemise, suggesting modesty and hiding her pregnancy at the same time. When Modigliani died from tuberculosis in 1920, she joined him in death two days later by leaping from her window.
Image: Amedeo Modigliani - Jeanne Hébuterne, 1919. Oil paint on canvas, 
914 x 730 mm
. The Metropolitan Museum of Art, New York
The Little Peasant, c.1918
Painted around 1918, the work The Little Peasant is part of Modigliani's one small group of paintings of youths.
Identified by the artist as a "peasant boy" in the bottom of the painting, the sitter also appears in a piece The Young Audience. The work is painted in predominantly blue tones and it seems as an homage to Paul Cézanne's series of paintings depicting country workers.
Image: Amedeo Modigliani - The Little Peasant, 
c.1918. Oil paint on canvas
, 1000 x 645 mm. Tate, presented by Miss Jenny Blaker in memory of Hugh Blaker 1941.
Seated Nude, 1917
The painting Seated Nude from 1917 belongs to Modigliani's most important series of nudes, all painted the same year. Seven of these paintings made the debut the same year at the Galerie Berthe Weill, stirring a commotion and attracting a crowd of passers-by.
The work is painted in the amber and rose-colored tones, evoking a radiant warmth of the figure's flesh.
Image: Amedeo Modigliani - Seated Nude
, 1917. 
Oil paint on canvas
, 1140 x 740 mm. Royal Museum of Fine Arts Antwerp, Lukasart in Flanders. 
Photo credit Hugo Maertens
Reclining Nude, 1919
Influenced by Italian renaissance representations of Venus and other idealized female figures, Modigliani began his celebrated series of reclining nudes in 1916. In this particular painting, the model's stylized, outlined body spans the entire canvas.
The Reclining Nude has no mythological or allegorical attributes, emphasizing the figure's pure eroticism.
Image: Amedeo Modigliani - Reclining Nude
, 1919. 
Oil on canvas
, 724 x 1165 mm. Museum of Modern Art, New York
Juan Gris, 1915
Painted during the First World War, the portrait of the Cubist painter Juan Gris was probably painted at a single setting, since Modigliani rarely required more than two.
The portrait reveals the freshness and immediacy of his perception. The head and the cylindrical neck of the figure look carved, recalling the African carvings the artist so much admired.
Image: Amedeo Modigliani - Juan Gris, 
1915. Oil paint on canvas, 549 x 381 mm. The Metropolitan Museum of Art, New York
Jacques and Berthe Lipchitz, 1916
The painting Jacques and Berthe Lipchitz depicts Modigliani's friend, the sculptor Jacques Lipchitz, standing alongside his seated wife Berthe. Lipchitz commissioned Modigliani to paint the portrait as a way of helping his troubled friend financially.
Modigliani's price was "ten francs per sitting and a little alcohol", and it took him two days to finish the painting. Yet, Lipchitz persuaded him to work on it for the next two weeks in an effort to provide more financial assistance to his friend.
Image: Amedeo Modigliani - Jacques and Berthe Lipchitz
, 1916. 
Oil on canvas
, 813 x 543 mm
. The Art Institute of Chicago
Head, c.1911
Encouraged to sculpt by Constantin Brancusi, Modigliani made about thirty stone carvings before poverty and illness forced him to stop. The sculptures were mostly heads.
In these works, he found inspiration in African masks, medieval carving and Khmer sculptures. He would often place candles on these sculptures in order to achieve the effect of "a primitive temple".
Image: Amedeo Modigliani - Head
, c.1911. 
Medium Stone
, 394 x 311 x 187 mm
. Harvard Art Museums/Fogg Museum, Gift of Lois Orswell 
© President and Fellows of Harvard College
Beatrice Hastings, 1915
The relationship with Beatrice Hastings lasted from 1914 until 1916, resulting in some intriguing works. A feminist dedicated to living unconventionally, Hastings smoked and drank in public and had a tumultuous and passionate relationship with the artist.
This was obviously creatively fruitful for him, since he made many portraits of her. In her magazine column, she described him as "the spoiled child of the quarter, enfant sometimes terrible but always forgiven."
Featured image: Amedeo Modigliani - Beatrice Hastings,
1915. 
Oil on paper
, 400 x 285 mm. Private Collection