Considered one of the earliest modern artists actively to engage with new materials and technologies László Moholy-Nagy was one of the most versatile figures of the twentieth-century avant-garde. The Los Angeles County Museum of Art (LACMA) is hosting Moholy-Nagy: Future Present, the first comprehensive retrospective of this pioneering artist and educator to be seen in the United States in nearly 50 years. Examining the rich and varied career of the Hungarian-born modernist, the show includes approximately 300 works, including paintings, sculptures, drawings, collages, photographs, photograms, photomontages, films, and examples of graphic, exhibition and theater design. A highlight is the full-scale realization of the Room of the Present, an immersive installation that is a hybrid of exhibition space and work of art that was conceived by Moholy-Nagy around 1930, but realized only in 2009.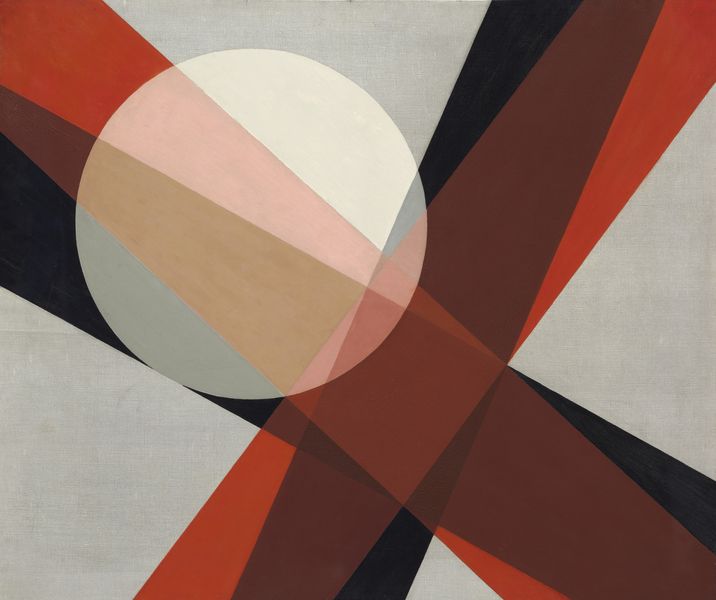 A Truly Comprehensive Retrospective
Installed chronologically, the show follows Moholy's career from his earliest days in Hungary through his time at the Bauhaus, his post-Bauhaus Period in Europe, and ending with his final years in Chicago. For the first time in the United States, the show will present his immersive installation the Room of the Present that exemplifies Moholy's desire to achieve a total work that would unify art and technology with life itself. Other highlights include his Photogram from 1926, images he described as "a bridge leading to a new visual creation for which canvas, paintbrush, and pigment cannot serve", the piece A 19 that integrates Moholy's ongoing fascination with light, transparency and motion by using separately mixed, opaque colors rather than by layering the neighboring pigments; Photograph (Berlin Radio Tower) from 1928/29 that epitomizes Moholy's concept of art working hand-inhand with technology to create new ways of seeing the world; and the sculpture Vertical Black, Red, Blue from 1946 that demonstrates Moholy's use of new industrial materials for his art, in this case Plexiglas that he incised, painted, and shaped.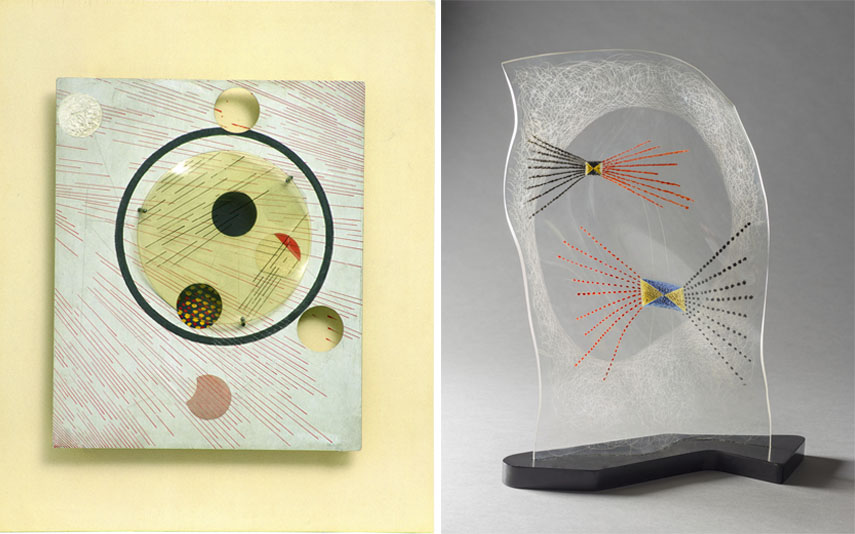 The Practice of Moholy Nagy
A modernist and a restless experimentalist from the outset, Laszlo Moholy-Nagy is arguably one of the greatest influences on post-war art education in the United States. Throughout his life and career, his goal was to integrate art, technology, and education for the betterment of humanity, believing art should serve a public purpose as a vehicle for social transformation. A pathbreaking painter, photographer, sculptor, designer, and filmmaker as well as a prolific writer and an influential Bauhaus teacher, his work has brought many radical innovations such as experiments with cameraless photography; the use of industrial materials in painting and sculpture; research with light, transparency, and movement; work at the forefront of abstraction; fluidity in moving between the fine and applied arts; and the conception of creative production as a multimedia endeavor.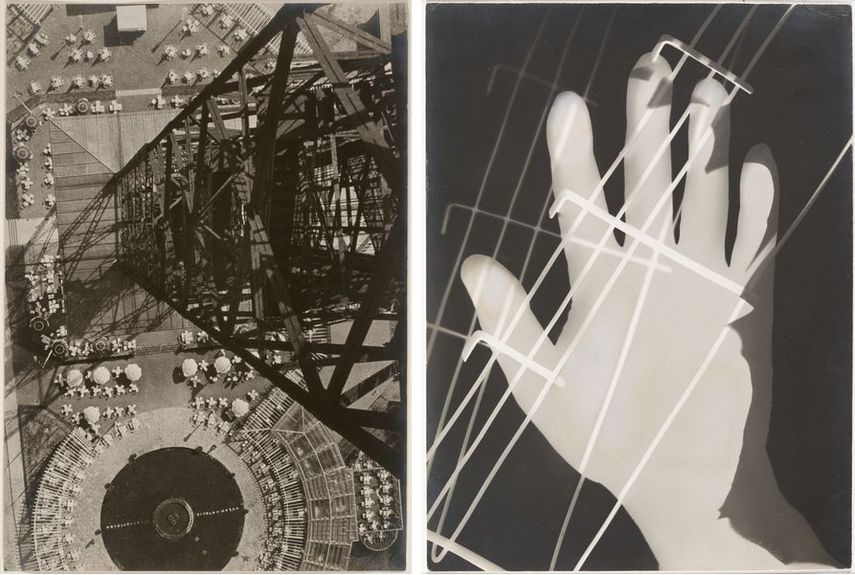 Moholy Nagy Retrospective at LACMA
Designed by the Los Angeles-based architecture firm Johnston Marklee, the installation reflects the transparency and dynamism of Moholy's work, with a diagonal visual "cut" through the entire exhibition space. Additionally, details of the installation pay specific homage to the artist's vocabulary both in Germany and in Chicago. The show tour began at the Solomon R. Guggenheim Museum in New York, continued at the Art Institute of Chicago, and concludes at LACMA. The exhibition Moholy-Nagy: Future Present will be on view at LACMA from February 12th until June 18th, 2017. It will be accompanied by a comprehensive exhibition catalog, the most extensive English-language book on the artist to date. It offers extensive and fresh essays on the breadth of Moholy's output as an artist, writer, and teacher and also considers his importance for contemporary art.
Featured image: László Moholy-Nagy, Room of the Present, constructed 2009 from plans and other documentation dated 1930, Mixed media, inner dimensions: 137 3/4 x 218 7/8 x 319 3/4 in., Van Abbemuseum, Eindhoven, 2953, © 2017 Hattula Moholy-Nagy/Artists Rights Society (ARS), New York/VG Bild-Kunst, Bonn, photography by Peter Cox, Eindhoven, The Netherlands; Installation view of Room 2, designed by László Moholy-Nagy, of the German section of the annual salon of the Society of Decorative Artists, Paris, May 14-July 13, 1930, Bauhaus-Archiv Berlin, © 2017 Hattula Moholy-Nagy/Artists Rights Society (ARS), New York/VG Bild-Kunst, Bonn, photo: Bauhaus-Archiv Berlin; Photogram, 1925/26, gelatin silver photogram, 7 3/16 × 9 1/2 in., Museum Folkwang, Essen, 58/95, © 2017 Hattula Moholy-Nagy/Artists Rights Society (ARS), New York/VG Bild-Kunst, Bonn, photo © Museum Folkwang Essen – ARTOTHEK; Red Cross and White Balls, 1921, collage, ink, graphite, and watercolor on paper, 8 7/16 × 11 7⁄16 in., Museum Kunstpalast Düsseldorf, K 1956-11, © 2017 Hattula Moholy-Nagy/Artists Rights Society (ARS), New York/VG Bild-Kunst, Bonn, photo © Museum Kunstpalast - Horst Kolberg – ARTOTHEK. All images courtesy LACMA.