Forty-four years after Yoko Ono's unauthorized exhibition at The Museum of Modern Art titled Museum of Modern (F)art, quite perplexing in the minds of visitors who were invited by a fellow with a sandwich board to follow a multitude of flies Yoko Ono has released within the Museum and across the city of New York, The Museum of Modern Art is presenting the exhibition Yoko Ono: One Woman Show, 1960-1970. This exhibition examines the decade in Ono's artistic practices and her involvement in the Feminist movement which preceded this decisive event. Visitors will be able to see 125 of her objects, installation, performance documentation, works on paper, video and audio recordings, and rarely seen archival material.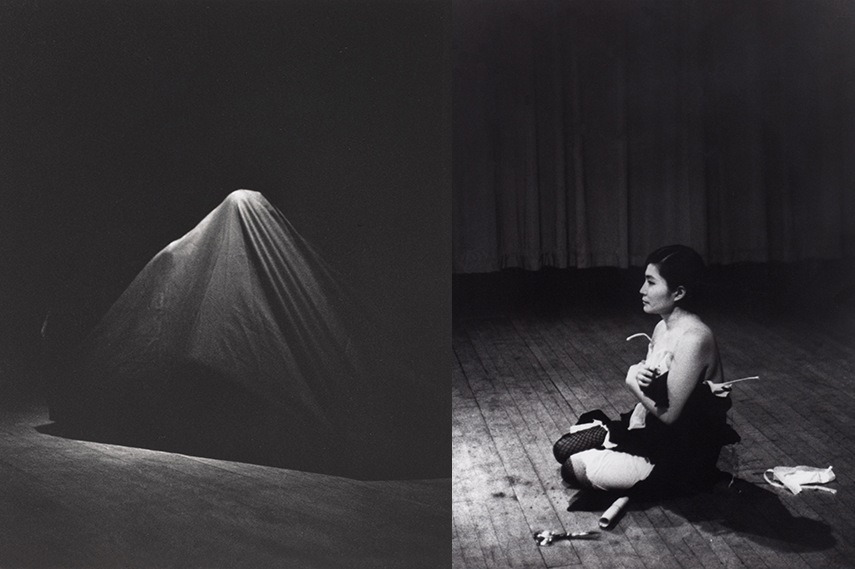 Yoko Ono: One Woman Show
The exhibition presses into service the 2008 Lila and Gilbert Silverman Fluxus Collection Gift to The Museum of Modern Art , which counts around a hundred Yoko Ono's artworks. A series of work on display at MoMA such as Painting to Be Stepped On and her innovative performance Bag Piece call upon the interaction. Her earliest works are in the form of instructions, including Grapefruit, communicating with the audience rather in verbal and written form. Yoko Ono's text, communicating in humorous, poetic, idealistic and unsettling manner, foreseen the object that Yoko Ono presented during the same decade. Influential performances, including Cut Piece and Film No. 4 are also explored, as well as her works from the end of the decade, when Yoko Ono collaborated with John Lennon on Bed-In and WAR IS OVER! if you want it campaign on promoting world peace.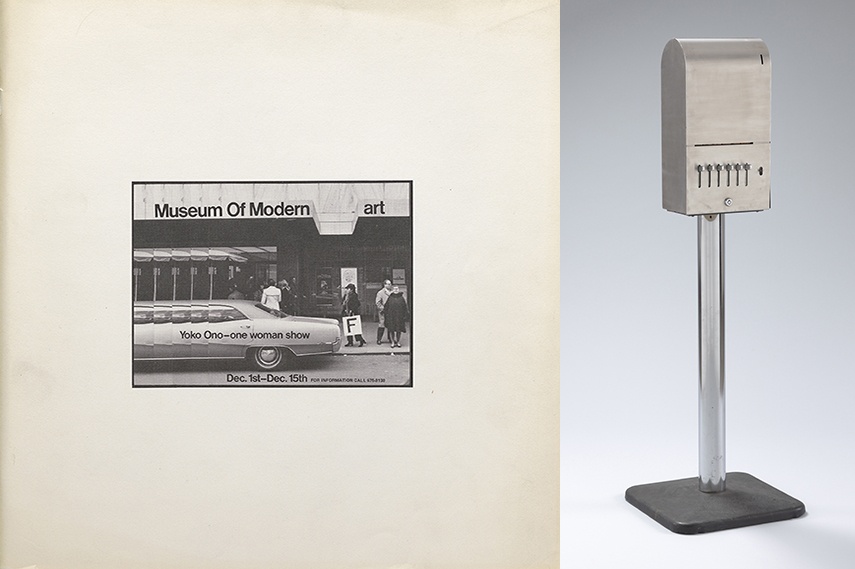 A Decade at MoMA
Curators of the exhibition Christophe Cherix, Klaus Biesenbach, and Curatorial Assistant, Francesca Wilmott, organized a chronological overview intertwining it with thematic units, thus providing multiple ways for visitors to navigate the exhibition. The visitor are first sent on a chronological journey throughout decade until the year of 1971 when a different rout back is provided, covering key ideas in Yoko Ono's work of the same period of her creativity. The exhibition starts with her Chambers Street Loft Series from 1960, a Manhattan loft where Yoko Ono intended to make a studio and where she held 11 events attended by some of the key figures of the period such as John Cage, Marcel Duchamp, Peggy Guggenheim, Jasper Johns and Robert Rauschenberg.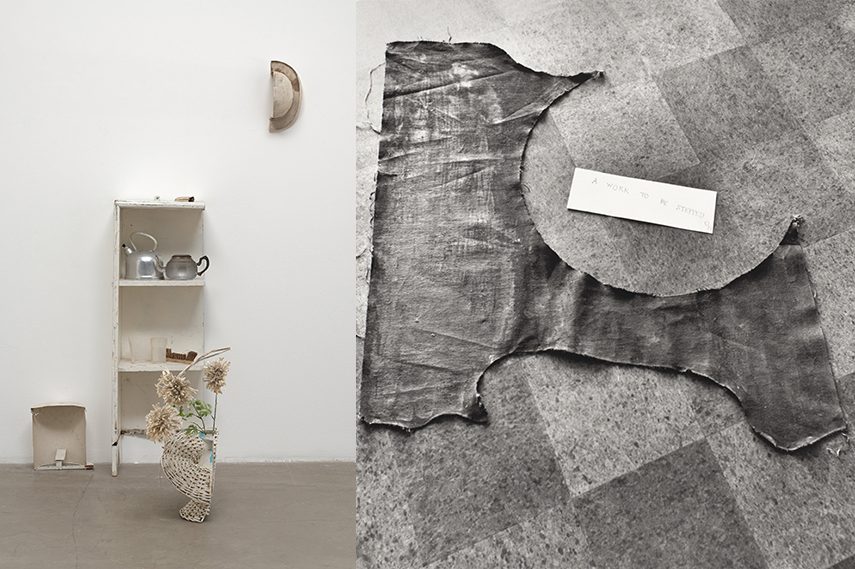 Yoko Ono at The Museum of Modern Arts
Opening in one of MoMA's prestigious sixth floor galleries, Yoko Ono: One Woman Show, 1960-1971 presents one of the major events of museum's summer season. Finally the first presentation at MoMA dedicated exclusively to Yoko Ono's work, after her guerrilla contribution to The Museum in 1971. The opening is on May 17 and it will be open for visitors until September 7, 2015.
Be sure not to miss anything and to sign up for MyWidewalls now!
All images are courtesy of The Museum of Modern Art, New York.