It is a one night exhibition, but it's still worth checking out. The Lapis Press is celebrating a new edition by artist Mona Kuhn, titled Acido Dorado: Illusions, and will also show a selection of her previous work - Evidence (2007), Bordeaux (2011), Private (2014) and Acido Dorado series. The Lapis Press created print editions and hand-bound artist books of artists like Marina Abramovic, Anish Kapoor, Gabriel Orozco and Ed Ruscha.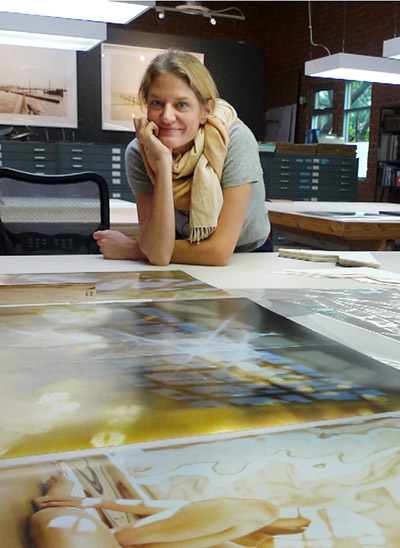 The Art of Mona Kuhn
Brazilian artist Mona Kuhn is the master of a kind when it comes to nudes. Her contemporary and intimate approach to the naked human body produces meaningful figurative and abstract forms, soaked in colors and carefully curated. For Acido Dorado: Illusions, she places her nude females in a landscape, attributing them to nature and merging them with architecture, shadows and light. In a series of fluid and abstract images, Mona Kuhn plays with reflections, intimacy and the notions of chiaroscuro, in which different physical surfaces collide and form dreamy silhouettes and patterns. The nude body becomes an element of its surroundings, its building material, sometimes too abstract to be recognized as a body, but rather a morphed absorbing matter.
Acido Dorado: Illusions
The project was photographed inside a glass house belonging to architect Robert Stone, near the Joshua Tree National Park in the middle of California's Mojave Desert near Joshua Tree National Park. Coated in the shades of yellow, gold, blue and the colors of the desert, the art of Mona Kuhn demonstrates the best use of the early autumn light, producing elongated shadows on the rough texture of the sand, every morning and every evening, when the sun is only just above the edge of the earth. Professional printed by The Lapis Press, the images translate faithfully all the details in a radiant, quality manner.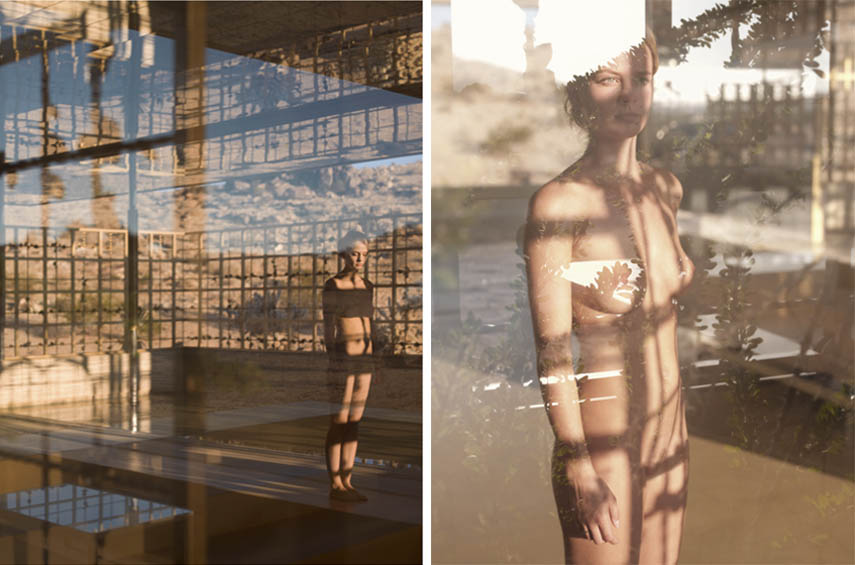 Mona Kuhn at The Lapis Press
Mona Kuhn is an American artist of German descent, born in Brazil and currently residing in Los Angeles. The European background and great artistic skills embodied in the art of Mona Kuhn placed her name in many important world art collections, such as LACMA, The ICP, many state art museums, The J. Paul Getty Museum and the George Eastman House. In Europe, her work has been exhibited in spaces like the Royal Academy of Art in London, the Louvre in Paris, Musée de l'Elysée in Switzerland and the Leopold Museum in Vienna. Since 1997, the art of Mona Kuhn was exhibited in numerous solo and group exhibitions around the world. The artist also published more than 10 monographs.
The Lapis Press is hosting an opening reception for the art of Mona Kuhn on Saturday, March 14th at The Lapis Press in Culver City, Los Angeles, USA, from 5 till 7 PM.
Are you a fan of contemporary photography? Sign up for My Widewalls and enjoy it with us!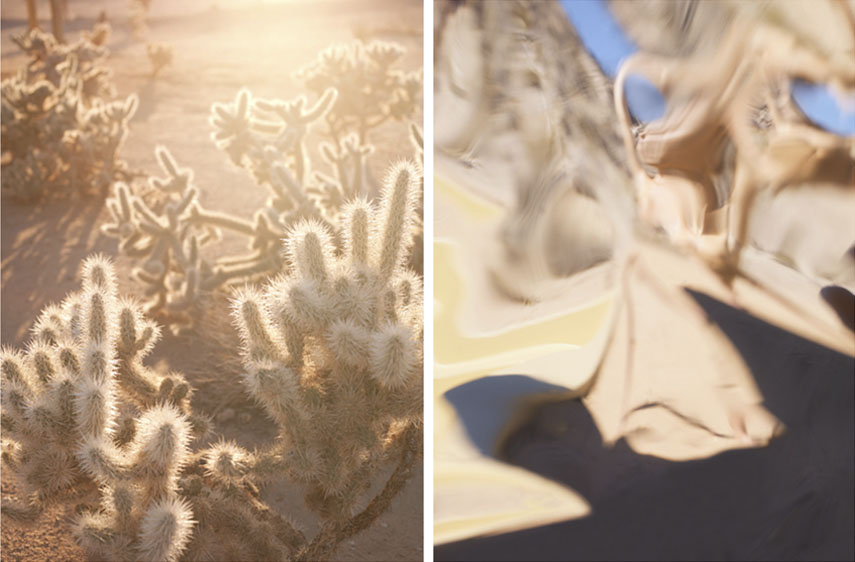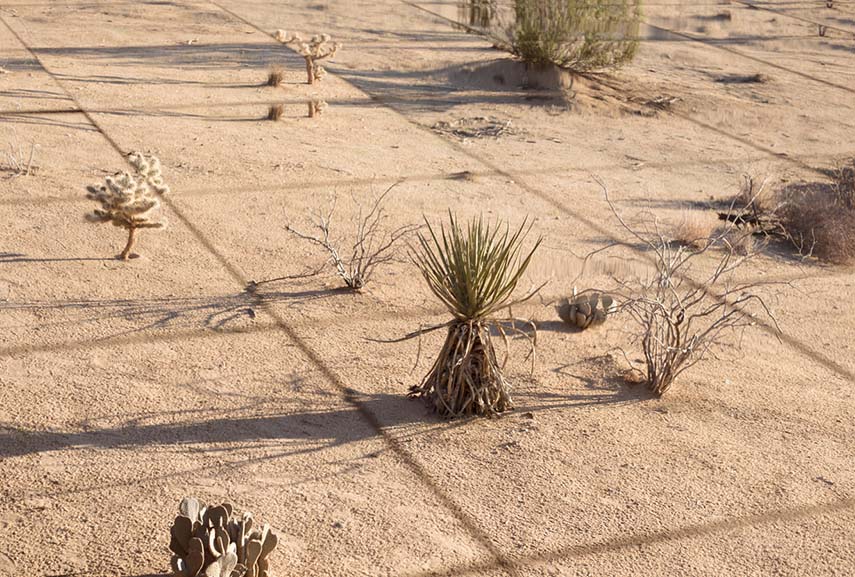 All images courtesy of Mona Kuhn and The Lapis Press.