In commemoration of Claude Monet on the 90th anniversary of the death, Auctionata announces the upcoming release of Monet documentary titled Monet: One Private Portrait. The documentary was filmed on various locations in France, and it traces and explores artist's life and work by bringing new perspectives and research into focus. Numerous expert interviews were included into the film, which elucidate the artistic development of one of the best known Impressionists and founders of the Impressionist style. In light of the upcoming auction of his painting L'enfant à la tasse (1868) the film focuses on Monet's life and early career.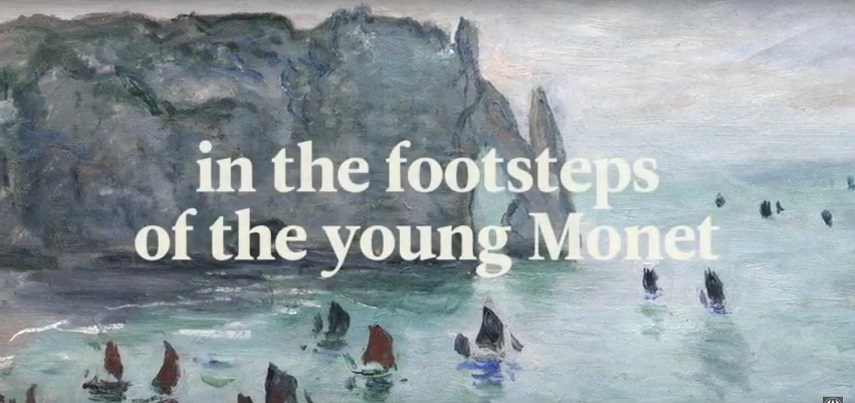 A Private Portrait of Claude Monet
Monet: One Private Portrait documentary produced by Auctionata, comprises of interviews made with renowned experts such as Geraldine Lefebvre, Art historian and author of the book Monet au Havre, Les années décisives, Dr. Dorothee Hansen, Deputy Director of the Kunsthalle Bremen, Marie-Christine Decroocq, Co-Author of Monet's Catalogue Raisonée and Philippe Piguet, the great-grandson of Claude Monet. The 35-minute long film has as its focus the early years of the artist's career when he created L'enfant à la tasse. The film explores the significance of this painting and investigates its consequence and presence in the art world. Besides interviews, the authors of the film visited 18 important sites connected to Monet, from his house of birth to his most notable retreats in Paris and Normandy, and explored the years of hardship he faced early on in his career. Monet struggled with financial problems; he became a father to an illegitimate child, and had a difficult family situation. All these aspects are explored in the film, and expert opinion is given as to how these troubles affected his early paintings and the choice of topics. As Dorothee Hansen states:" This phase is so full of frictions and full of great visions, even if they were partial failures, and that is the exciting thing about it."
Documentary trailer
L'enfant à la tasse - A Portrait of Jean Monet
L'enfant à la tasse is a portrait of Monet's one year old son Jean. In contrast to his later pieces and well-known impressionist style, this painting is done in a more realistic manner, without unnecessary detail and expressiveness. It is a tightly-focused piece with bright colors and blunt brushstrokes that create a vibrant representation of the child and hint at the future development of Monet's style. Claude Monet (1840 – 1926) became well-known for his plein-air landscapes and water lilies, but his early life and oeuvre is mostly unknown. Belonging to his early artworks, the painting L'enfant à la tasse represents a site of tension for the young artist who was driven by his genius but was also torn between his career and family. Even though Monet faced private and financial hardship this painting remained in his or the possession of his close friends for the most of his life, which testifies to its significance for the artist.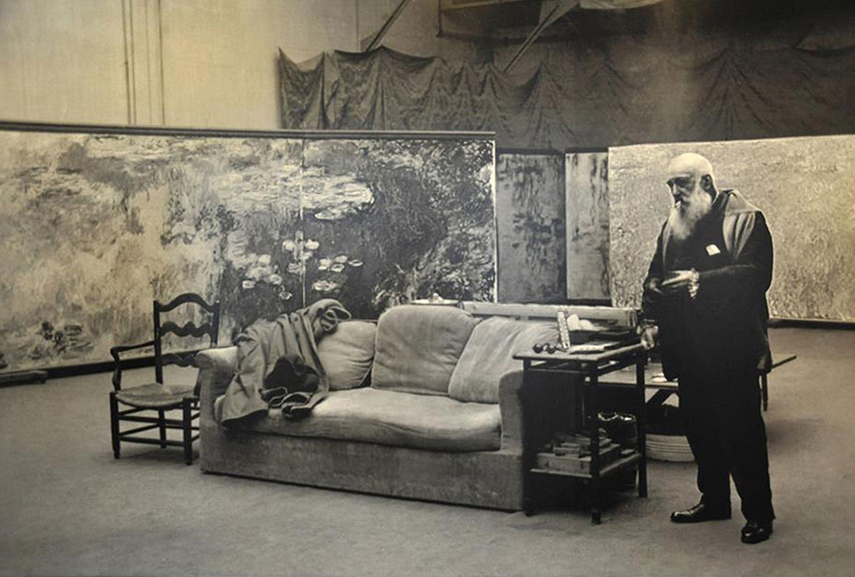 Date and Time of the Auction and the Release of the Film
Auctionata will release a new documentary film about Claude Monet on December 7 with the aim of highlighting this lesser known period of the artist's life and career in France - from Paris to Etretat to LeHavre and Honfleur. Monet fans in addition to watching the film online, will be able to bid for L'enfant à la tasse at an auction that will be broadcasted live on December 16, 2016 at 8 pm CET via the Auctionata website or the "Auctionata Live" iPhone app.
Featured image: Claude Monet - L'enfant à la tasse, portrait de Jean Monet, 1868. Detail and full image. Image courtesy of Auctionata.