The San Francisco based urban art gallery White Walls will be exhibiting a new body of work by the Italian artists Teo Pirisi better known as Moneyless. It his latest exhibition Moneyless will be presenting new interpretations of his signature painting style: Geometric patterns.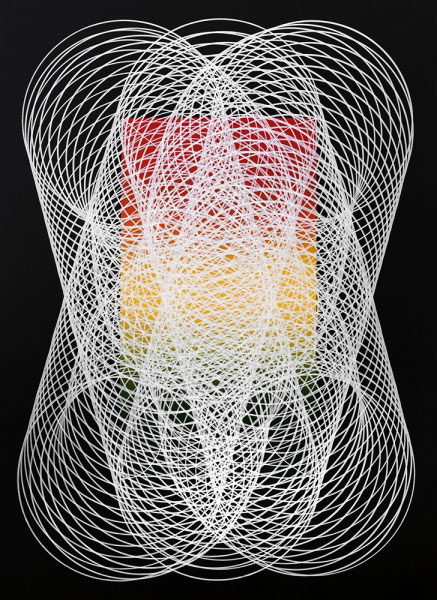 Canvas, Walls and Installations
The art of Moneyless is extraordinary, especially in the field of urban art. Whether he paints on canvas, walls or builds installations his artworks are always based on the same foundation. Through the juxtaposition of pure geometric shapes and the natural surrounding he creates what he calls geometric ontology. The art of Moneyless is never tied down by conventional practice or technique. Despite the near to perfection execution of circles, squares and rectangles the creation process is free and full of natural reference. The artists aesthetics suggest a Platonic vision where geometry is represented as the structure and basis upon which all natural is built.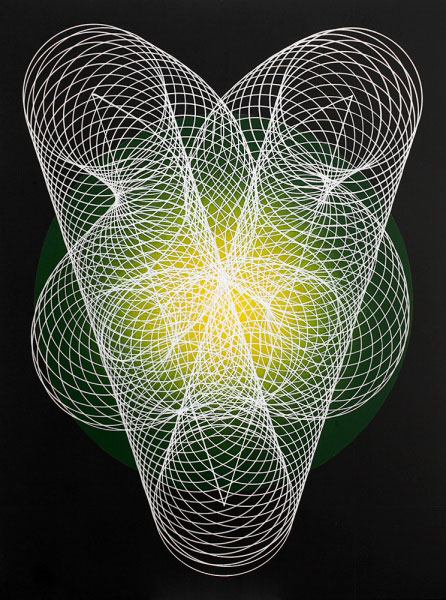 Exhibition
For TORNADO, which references return or to come back, Moneyless created a series of black canvas with white intertwining circles in exact distance to each other. With the use of a pale color palette he breaks the monochromatic geometry through subtle coloring. Some of his works however maintain their black and white aesthetics and impress by the hypnotizing depiction. Moneyless will also be presenting three silkscreen prints on white cotton that seem to have been inspired by the Paper Teller series. The exhibition at White Walls opened October 11 and will run through November 1.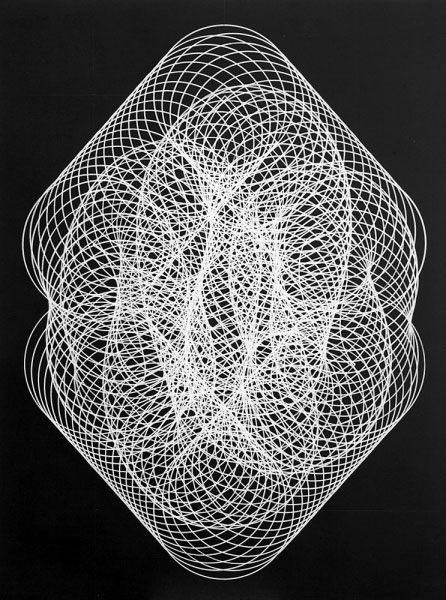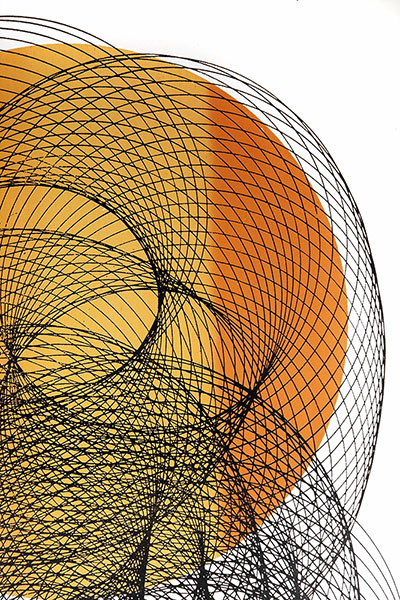 This is Moneyless
Moneyless is an Italian artist whose art is a combination of graffiti and fine art backgrounds, from which the artist has been able to develop a unique style of geometric art. It is characterized by an investigation on the rawest elements of life and focuses on a process of continuous evolution. Teo Pirisi was born in Milan and raised in Tuscany where he was a member of the 90's graffiti scene. After his studies at Multimedia and Communication Design at Carrara Fine Art Academy and Isia in Florence, he developed an artistic identity with a signature geometric style. By "wanting to undress the letters from the alphabetical presence" he started focusing on the pureness of the shape, the pregnancy of geometry in the fundamentals of life, gradually taking distance from walls and lettering. His artistic research, relieved by the weight of a fixed form, made his style move towards a pure geometry ontology.
All images courtesy of White Walls