Moniker Art Fair is returning to east London's iconic Old Truman Brewery for its sixth year, having established itself as London's premiere event for contemporary art rooted in urban culture. Apart from being an art fair that should definitely be visited this fall, what is so particular about Moniker art fair 2015 is that the fair will accept bitcoins as a form of payment, becoming the first ever major fair to do so. This move confirms Moniker's reputation in the modern art market as a progressive fair that seeks to inspire social change. Moniker art fair 2015 will showcase approximately 20 national and international contemporary art galleries.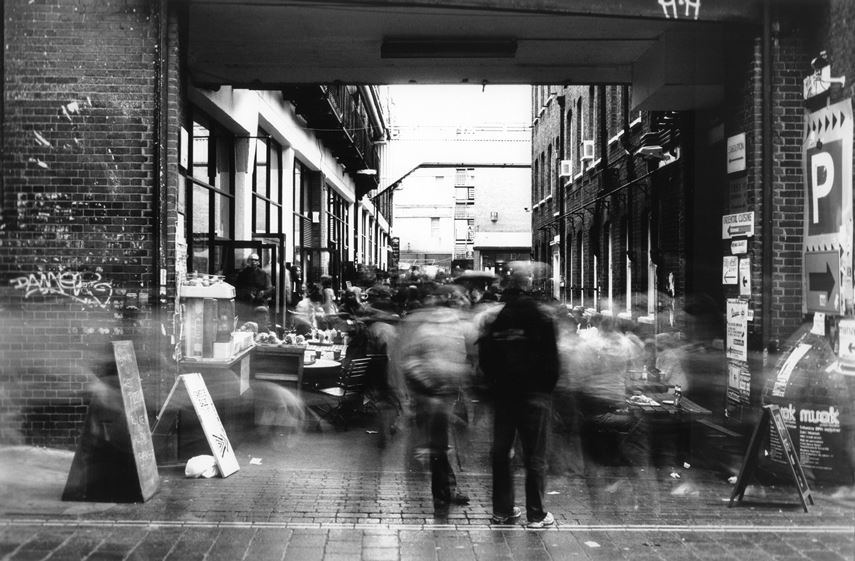 Moniker Art Fair 2015 – Highlights
The fair will showcase the work of Bristol stencil artist Nick Walker in a Moniker Projects curated immersive setting. MYA Gallery will be hosting the first UK solo show with the highly collectable French street artist Bom.k. A Star Wars inspired collection of works by Ryan Callanan (TAG Fine Arts, UK) and original works by French artist WK Interact (Kallenbach Gallery) will also be exhibited. This year's affordable limited edition prints, brought by JAM editions, will include Ben Eine, with the latest release of his sold out letters series, Sheffield's finest artist, illustrator and hip-hop musician Kid Acne, and NYC based artist and leading figure in the popular "doodle" art style, Jon Burgerman. Secondary market works from Banksy to Peter Blake to Takashi Murakami will also feature at the Moniker art fair.
Among participating galleries are: 34 Fine Art, 44309 STREET//ART GALLERY, Curious Duke Gallery, Folly & Muse. Hawkins & Blue, Jealous Print Studio, Jealous Gallery, Graffik Gallery, Iaysha Art, Kallenbach Gallery, Kumi Contemporary, London Westbank Gallery, Moniker Projects, MYA Gallery, Smithson Gallery, TAG Fine Arts, Worldart, and more.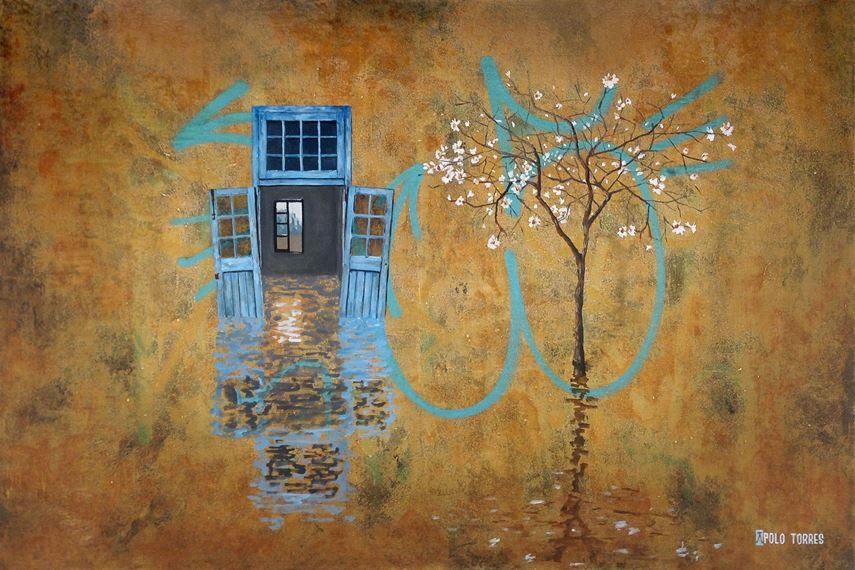 Kumi Contemporary and 44309 STREET//ART GALLERY at Moniker Art Fair 2015
One of the galleries participating at Moniker Art Fair 2015 is KUMI CONTEMPORARY. The gallery will be showcasing a wonderful collection of works by Hush, Chiho Aoshima and Takashi Murakami for the first time ever. During the fair, Kumi Contemporary will be giving away two Takashi Murakami cushions to two lucky visitors at its stand. So, be sure to visit the Kumi Contemporary booth. 44309 STREET//ART GALLERY is also participating.  The gallery will be showing a part of its extensive collection, ranging in style from old school graffiti writing over abstraction to contemporary figurative street art. Represented will be both female and male artists from six countries - MadC,  Swiz, Telmo&Miel, Belin, Alice Pasquini, and Blek le Rat. Additionally, 44309 STREET//ART GALLERY will collaborate with pigment London, who will be exhibiting a selection of highly coveted emerging street artists from South America. Presenting a mix of classics and never before seen works, their specialized booth will be the focal point for everything to do with up-and-coming artists from Latin America. The artists participating at 44309 x pigment are: L7m, Rodrigo Branco, Apolo Torres, Senna, Mart and Rimon.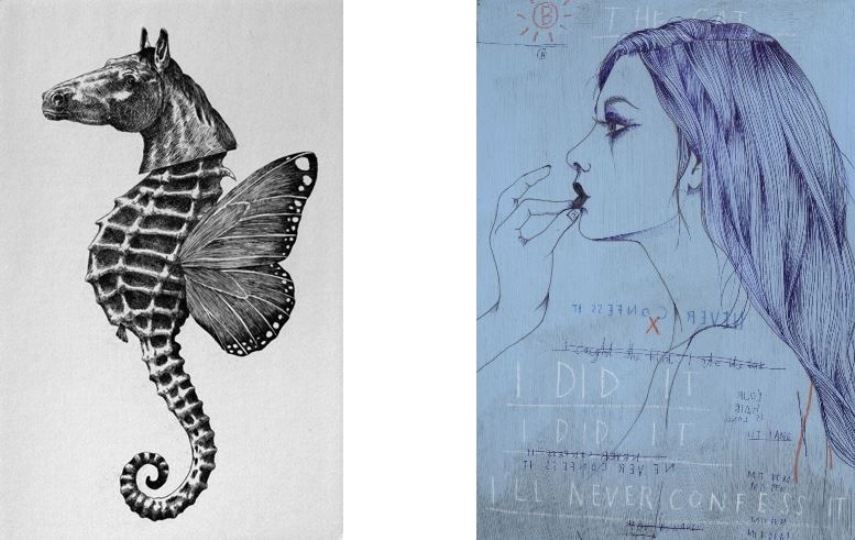 Art on a Postcard
Art On A Postcard will make its debut at Moniker Art Fair this year with a secret auction of 200 original postcard-size artworks, with contributors including collectable artists such as Gilbert & George, Ben Eine and Harland Miller. The collectable pieces will be available to buy with a £50 lottery ticket and the lottery numbers will then be matched to the artworks on the closing day of the fair.
The Location of Moniker Art Fair 2015 Main Venue
Moniker Art Fair 2015 – Where, When, How?
The main venue of the Moniker Art Fair 2015 is the Old Truman Brewery, East London. The art fair is opening on October 15, and will last until October 18, 2015. The press view is scheduled for October 15, 4-6pm. You can find more information about the art fair on the official website of the Moniker Art Fair.
To be informed about upcoming art fairs, sign up for My Widewalls! It's free of charge!
Featured Images:
Vermibus Photo: © Mark Rigney, Vermibus -  Unmasing Kate, London 2013)
SWIZ, Alphabet number one, detail
All images courtesy of Moniker Art Fair (except the image of Vernibus' piece).