Moniker Art Fair 2016 is about to open its doors attracting thousands of visitors such as collectors, creativity enthusiasts and curators, who will have the opportunity to see remarkable pieces by dozens of exhibiting artists. In its exciting program for the year, Moniker fair announced to have 22 exhibitors from around the globe. It will take place during the London Art Week, as one of its major satellite events. The fair will once again share the venue with British capital's leading artist-led fair, The Other Art Fair. During the four days of the event situated at the iconic Old Truman Brewery in Shoreditch will certainly become one of the favorite meeting spot for the hip art crowd, as it has been in previous years attracting over 14 thousand visitors at a time.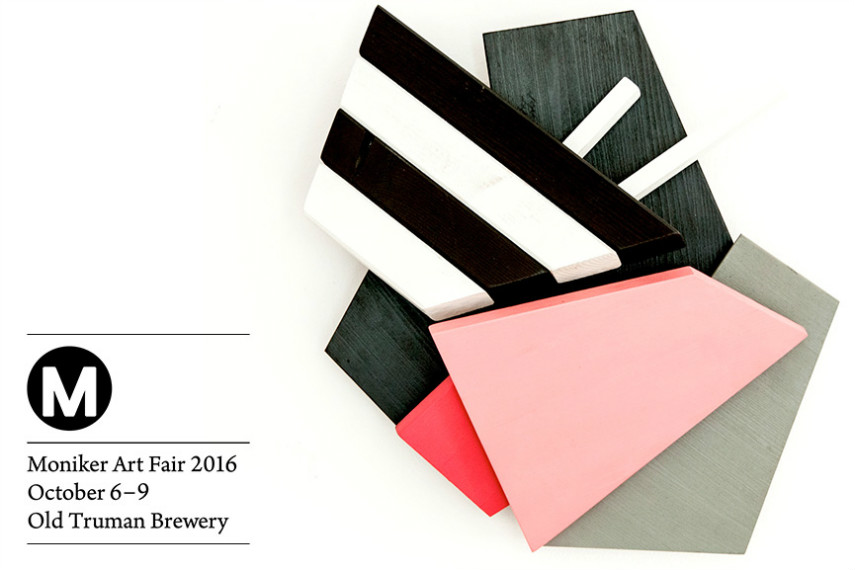 Moniker Art Fair – Exhibitors
Rooted in street culture, the seventh version of Moniker Fair returns to promote and celebrate contemporary art and its latest trends in the British' capital city. With the main aim to spotlight emerging and established creators, the fair is bringing together some of the greatest names of street art. Famous street artists, galleries and collectors involved with the movement and its related subcultures will all be coming to London during the Moniker Art Fair, taking part among the twenty-two exhibitors announced. Along with the veterans and the well-known art spaces, first timers have been publicized, such as Vinyl on Vinyl gallery from the Philippines or the Stick Together from Holland. Some of the returning participants include Jealous Gallery, Curious Duke, Worldart, RISE from Croydon, Imitate Modern from the capital and others. The full list of exhibitors is yet to be announced, while the fair's program will present several projects along with the showcases.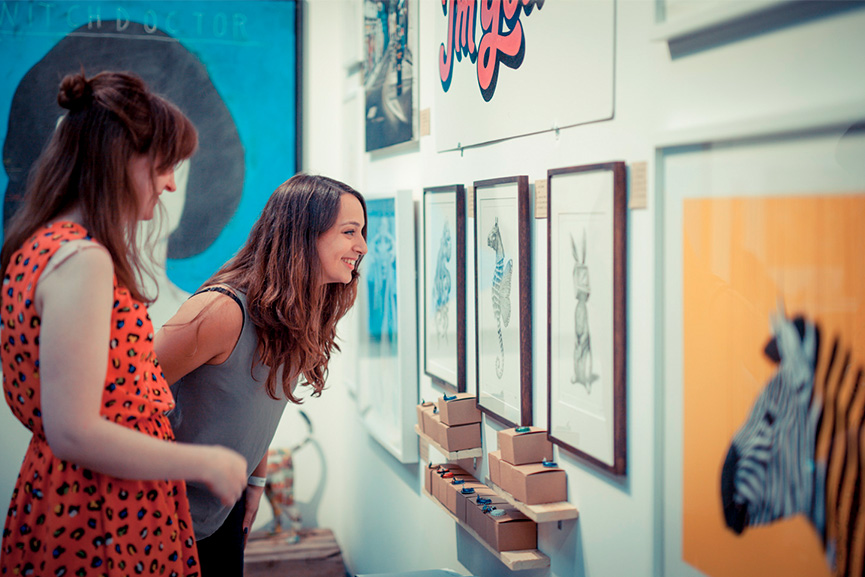 Moniker Art Fair - List of Exhibitors
Curious Duke / London
Imitate Modern / London
Jealous Gallery / London
Jealous Print Studios / London
Lawrence Alkin / London
Reload / Lemington Spa
Rise / Croydon
Stick Together Gallery / Amsterdam
Vinyl on Vinyl / Manila
London Westbank / London
Worldart / Cape Town
Projects
Art on a Postcard / London
MAF Secret Art Prize / London
Virtual Awakening / Mexico & London
MAF Open Studios
Justine Smith / London
Colin McMaster / Dublin
Mark McClure / London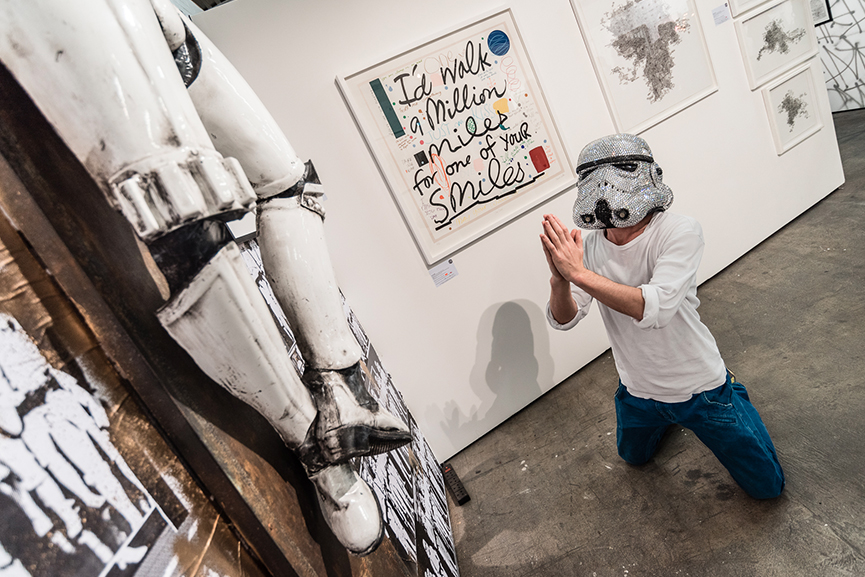 Art on a Postcard and Open Studios at Old Truman Brewery London
Charity partner The Hepatitis C Trust's Art on a Postcard will return with their lottery again this season. The visitors will have a chance to win postcard artwork by favorites including Harland Miller, Peter Blake and Brad Downey, as well as car bonnets customized by Jake and Dinos Chapman and Bob and Roberta Smith."
A £50 lottery ticket guarantees one postcard, but also offers a one-in-two hundred chance of winning an extremely valuable and unique work of art, while a separate £50 ticket offers a one-in-500 chance to win one of the two bonnets.".
Throughout the duration of the fair, some creators will engage directly with visitors as they create original work on site within the program called "Open Studios". Selected artists for this occasion are Colin McMaster, Justine Smith, and Mark McClure.
The Art Conference and the Secret Art Prize
The Art Conference was recently launched as a two-day arts festival and it is now partnering up with both the Moniker Art Fair and The Other Art Fair to curate a series of talks and panel discussions. The visitors will have the opportunity to listen experience from gallerists and artists directly.
For the first time ever, Moniker Art Fair in partnership with Curious Duke will award the Secret Art Prize. The winner will receive a free stand at Moniker Art Fair, art space representation and a one-month group show with Curious Duke, a £1,000 cash prize, an artist profile in State Magazine and mentoring from the director, Eleni Duke.
The Location of the Venue
Practical Information
London's Moniker Art Fair will take place from October 6 until October 9, 2016 at the iconic Old Truman Brewery in Shoreditch, 85 Brick Lane. Private view is scheduled for Thursday October 6, 5pm-9pm. Tickets can be bought at the door for £10.
More information about Moniker art fair you can find on the official website of the fair.
Featured Images: Moniker Art Fair; Vinyl on Vinyl - Arkiv Vilmansa Bittersweet Symphony. All Images courtesy of Moniker Art Fair.